The Schengen Area is the largest free travel area in the world and comprises 26 countries, all of which are located in Europe. No border control exists within the boundaries of the Schengen area. If you are a resident of Cape Verde and you want to travel to the Schengen Area, you require a Schengen visa for citizens of Cape Verde. You can obtain your Schengen visa online without any trouble; by applying on the iVisa.com website.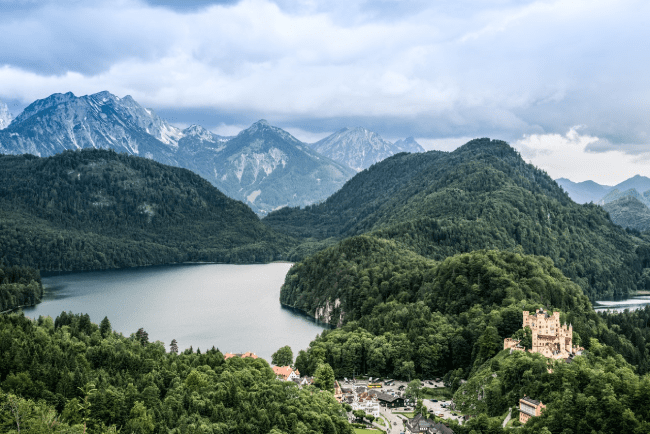 iVisa.com gives you complete information about the application process, which can be completed within a short time. The application is simple and easy and you can apply for a visa from anywhere in the world. iVisa.com makes the whole process trouble-free and effortless for you and you don't have to run around to get government approvals for your visa.
What are the steps for application?
First, visit iVisa.com.
Fill in the application form available on the website.
Make sure to recheck the form for typos before moving on to the payment page.
Upload the necessary documents and submit your form.
iVisa.com will then review your application and further process it.
Your approved visa will be sent to you through email.
Why is advance application advised?
When you make an advanced application you get the advantage of managing your time well. You receive all your documents in advance before your planned trip.
Frequently Asked Questions
Do I need a Schengen visa if I have a passport?
The Schengen visa for citizens of Cape Verde is required in addition to a passport from the country of your residence if you want to visit the Schengen area. Both these documents are mandatory to travel into the Schengen zone.
What are the processing costs?
Standard Processing is the slowest and costs the minimum.
Rush Processing is costlier than standard and gives you your visa comparatively quicker.
Super Rush Processing processes your application the fastest and is the most expensive.
What are the documents required to apply?
Valid passport.
Your recent photograph.
Email address to receive updates about your application.
Payment options like PayPal or credit or debit cards to pay the processing cost.
How long can I stay in the Schengen area?
Schengen visa for citizens of Cape Verde allows you to stay for a short period of 90 days in the Schengen area every time you enter. You can apply for your visa through iVisa.com website.
Is iVisa.com safe to use?
iVisa.com is a secure and easy-to-use website. It also has fantastic customer service. Your information stays safe and protected with this website and the process to apply is hassle-free.
Where can I get more information on the Schengen visa?
If you want to obtain more information on Schengen visa for citizens of Cape Verde you have to visit the iVisa.com website. To know more about how to apply, visit today.
iVisa.com Recommends
History, culture, and natural beauty are the essence of traveling in Germany. iVisa.com recommends you to visit Munich, Frankfurt, or Hamburg if you want to delve into its history or take a look at various historical monuments and architecture. If you are looking for an adrenaline rush and fun-filled activities, you should visit places like the Bavarian Alps, the Black Forest, or the Rhine Valley. Germany is full of grand palaces and beautiful old cathedrals.
Visit the Brandenburg Gate which is Berlins' most iconic structure although badly damaged during World War II. Berlin is home to many museums and galleries and is the cultural center of Germany. Based on gothic architecture, Cologne Cathedral is magnificent and impressive. This cathedral of St. Peter and St. Mary is located on the banks of river Rhine. Neuschwanstein Castle is one of the most beautiful castles in Germany and stands as an inspiration for the Walt Disney theme park castles. Kings Lake is a beautiful and serene spot for nature lovers. Visit iVisa.com to apply for your Schengen visa for citizens of Cape Verde today.