The Schengen area consists of 26 member countries and in order to enter this area, you need a Schengen visa. It is a passport-free zone that covers most of the European countries. If you are thinking about visiting any of those countries for business or tourist purposes you need to get your Schengen Visa for Citizens of Cote d'Ivoire. You can apply online on the iVisa.com website to obtain your visa trouble-free.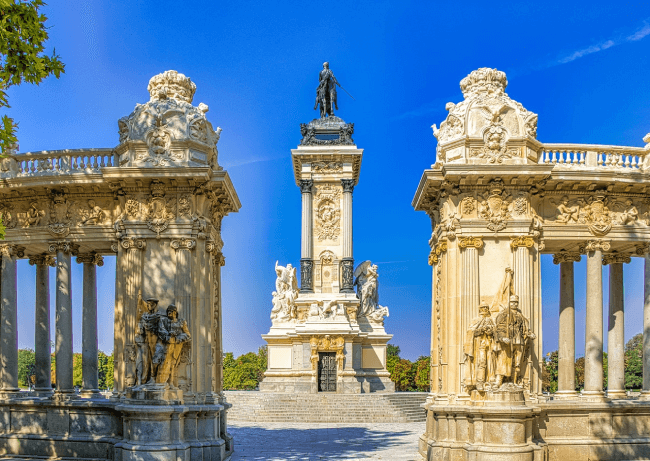 iVisa.com helps you throughout the application procedure and gives you a detailed description of the process. You can apply easily from anywhere in the world as the application process can be completed within a few minutes. The website makes the application process simple and hassle-free. iVisa.com helps you throughout the procedure and you only have to sit back and plan your trip. Fill the form and let us take care of the rest.
What are the steps to apply for a Schengen visa?
First step is to visit iVisa.com
Find the application form
Fill the form with your details and make sure to recheck in case there are any errors. Submit your form with the required documents once you've paid the fee.
iVisa.com will review your application and process it further.
Your approved visa will be sent to you via email.
Why Should You Make Your Application In Advance?
Submitting an advance application for your visa is beneficial because you get enough time to receive your documents. If any errors are found in the details of the application form then your form may be rejected. Rejection of your application at the last moment could spell trouble for your plans.
Frequently Asked Questions
Why do I need a Schengen Visa if I have a passport?
Schengen Visa for Citizens of Cote d'Ivoire is a necessary document if you want to visit any of the countries in the Schengen area. Both your passport and visa are mandatory to enter the 26 member countries.
What is the cost for processing?
Standard Processing costs the least and takes the most time.
Rush Processing is moderately priced and is faster than standard processing.
Super Rush Processing is the quickest way to get your application processed.
What are the documents required to apply?
Passport valid for at least 6 months.
Recent photograph.
A valid email address to fill in the application
PayPal account or credit or debit cards to pay the processing fee.
For how long can a person stay?
The Schengen Visa for citizens of Cote d'Ivoire is used for business and tourist purposes and is a short-term document. You can easily apply for your visa through the iVisa.com website.
What is the validity of a Schengen visa?
The validity of Schengen Visa for citizens of Cote d'Ivoire is a maximum of 180 days and you can stay for up to 90 days per entry. Complete the application for your visa in a manner that it stays valid throughout your travel.
Is the iVisa.com website safe?
Applying for your visa through iVisa.com is safe as well as convenient. You can obtain your Schengen Visa for Citizens of Cote d'Ivoire if you wish to travel to any of the Schengen countries. With this website, all your information will stay safe and you will receive your documents on time.
Where can I find more information on Schengen Visa?
iVisa.com guides you at each step of your visa application. To know more about how to apply or what the required documents are for your Schengen Visa for Citizens of Cote d'Ivoire visit the website, now.
iVisa.com Recommends
When you are in Spain iVisa.com recommends you to go to Barcelona and witness some of the most popular Antoni Gaudi artwork. If you are a sports fanatic you can visit the Camp Nou Stadium and watch a live match. Watch the famous Flamenco Show when you are in Madrid or go skydiving in Empuriabrava. Ibiza is popular for the party culture that the youth today enjoys and prefers. Attend La Tomatina festival (the tomato festival), which is the biggest food fight in Bunol. Tourists from all over the world visit Spain for this messy celebration. For a rush of adrenaline and adventure, you can go zip lining on the Limite Zero, the International Zipline or walk the deadliest path King's Little Pathway. Known as the most dangerous walkway in the world it is more than 100 years old and 100 meters high but only a meter wide. Spain has a lot of fun and adventure to offer tourists.
You can apply for your Schengen Visa for Citizens of Cote d'Ivoire on iVisa.com to visit this wonderful country.