Obtaining the Schengen Visa for citizens of Kuwait might be a headache if you decide to do it on your own because of the time-consuming paperwork. Luckily, iVisa.com has your back, and our experts will take care of the procedure while you can spend the rest of your time preparing the schedule of your trip. You can start with the process whenever you need it, so there is nothing to worry about.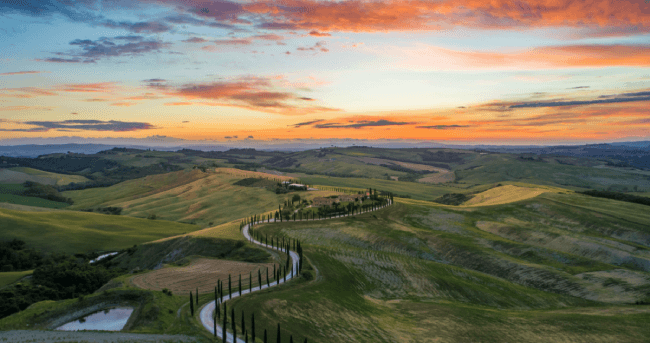 What are the steps I should follow to get the Schengen Visa for citizens of Kuwait with iVisa.com's help?
It is a piece of cake! Instead of spending hours filling out ambiguous questionnaires, iVisa.com designed three steps that are pretty simple to complete. You can start with the process at any time you need them.
Fill out the application form with your information and trip details, such as accommodation and the intended stay in the country. While doing so, select the processing time that better fits your needs.
Pay for the service you will receive from us.
Verify that there are no typos in the form, so you can upload the required documents and submit your request once you're done.
That's it! If you have any inquiries during the process, don't hesitate to contact our support team that will assist you with it. You will receive a confirmation email once it is ready, so make sure to check your inbox once it is done.
Why should I apply in advance?
It doesn't matter if you plan to visit any of the Schengen countries now or in the future; getting your Schengen Visa for citizens of Kuwait is essential. We usually recommend our customers start with the process as soon as they can, so they will be ready for their trip.
Learn more about the Schengen Visa for citizens of Kuwait in the following lines.
Frequently Asked Questions
What is the Schengen Visa for citizens of Kuwait?
The Schengen Visa for citizens of Kuwait is a travel document that grants its holder the possibility to visit any Schengen country for up to ninety days. It is usually available for short stays for business and tourist purposes. Getting it is not as simple as it might sound because of the burdensome paperwork you will need to do. Luckily, iVisa.com designed a simple process that you can use at any time because our experts will take care of it.
What are the required documents to apply for the Schengen Visa for citizens of Kuwait?
You won't need to get a long list of documents if you decide to use iVisa.com. We prepared the following list of items you should keep in mind while applying:
Your email address.
A valid means of payment.
Your valid passport.
How much does it cost to apply?
If you're hesitant about affording the service, iVisa.com offers three possible alternatives based on your needs:
Standard Processing: On an average time waiting, you receive an affordable alternative.
Rush Processing: It's a faster choice for those who can pay a bit more.
Super Rush Processing: You get your Schengen Visa for citizens of Kuwait ASAP, but it has the highest price.
Can I get in touch with you if I have more questions?
Do you still have some doubts related to the Schengen Visa for citizens of Kuwait? No worries! You can chat with our customer service agents. They will solve all your inquiries about the service you will receive together with other details related to your document. If you prefer, you can submit an email to [email protected]
Should I trust iVisa.com?
Without a doubt! iVisa.com is a reliable travel agency that will help you get your Schengen Visa for citizens of Kuwait effortlessly. Our experts will guide you, so you won't have to spend long hours filling out the required questionnaires. Moreover, we will protect your information from third parties. For that reason, iVisa.com is the preferred platform by tourists worldwide to get their travel documents.
iVisa.com recommends
Are you considering traveling to a Schengen Zone country? If that is the case, we recommend you to visit Belgium, a country located in the north of Europe, but whose beauty is indescribable and unforgettable. That is why we will mention a couple of places that you will love. Don't forget to take notes and get ready for your next adventure.
Are you a lover of medieval gothic architecture? If your answer is yes, you'll have to visit the Basilica of the Holy Blood. It is a Roman Catholic temple built in the 12th century. It has beautiful paintings and murals that tell different stories. If you are a nature lover, you cannot miss Hoge Kempen National Park. It is a fascinating and beautiful place where you can walk and have closer contact with the environment.
If you would like to practise sports while enjoying an amazing view, we recommend you to go to Montagne de Bueren. It is a staircase of almost 380 steps, but as soon as you reach the top, you will be able to see the whole city.
As you can see, Belgium is a fascinating and admirable country. However, you will need your travel documents before planning your future adventure.