If you're trying to get the Schengen Visa for citizens of Kyrgyzstan in the simplest way possible, you should use iVisa.com. Our experts will take care of the most complex parts, such as the tedious questionnaires and other requisites you must fulfill while you wait patiently in your sofa's comfort. Sounds easy, right? You will only need to spend ten minutes following our short process, and that will be all.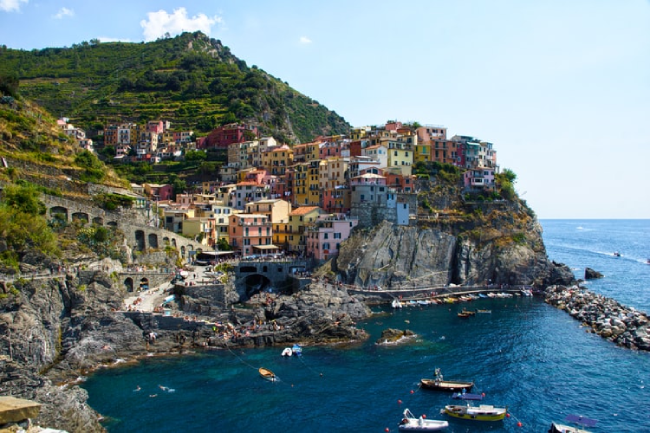 What are the steps I should follow for the Schengen Visa for citizens of Kyrgyzstan with iVisa.com?
As we mentioned early, it is a straightforward procedure that you can do at any time of your preference. iVisa.com knows how tiring it would be to complete many steps to get your document. For that reason, we shortened them, so you will spend less time than you think.
First, fill out the application form prepared for you. You will need to give us specific details about yourself and your trip. Don't forget to choose the processing times: standard, rush, and super rush.
Second, pay the fees for your document. You can use any of your debit/credit cards or PayPal account.
Finally, double-check your information, upload the required documents and submit your request.
That will be all! If you have any questions, don't hesitate to contact our support team to assist you whenever you need them. You will receive a notification once it is all done!
Why should I apply in advance?
There is no better moment than starting your process now because you will be ready for your trip than anyone else. Moreover, you will receive faster service from us, and you will prevent any possible delays that might be present in the process.
Learn more about the Schengen Visa for citizens of Kyrgyzstan in the following lines.
Frequently Asked Questions
What is it necessary to know about the Schengen Visa for citizens of Kyrgyzstan?
The Schengen Visa for citizens of Kyrgyzstan is a mandatory travel document that grants its holder the chance to enter any Schengen country without any kind of restriction for a short time. It is usually for business or tourist purposes, and it is for Single, Double, or Multiple Entry. However, the paperwork is not as simple as it might sound, it requires guidance from experts. For that reason, iVisa.com is the perfect choice for those looking for a better alternative to avoid any difficult step to get their Schengen Visa for citizens of Kyrgyzstan.
What are the required documents for the Schengen Visa for citizens of Kyrgyzstan?
You won't need more than necessary. Forget about those days when you had to attach as many documents as possible because iVisa.com designed the following list of items that will be of your preference.
Your email address.
A valid payment method.
Your scanned passport. It must be valid before your arrival to the country to avoid any possible inconvenience.
What are the processing times and fees for the Schengen Visa for citizens of Kyrgyzstan?
Depending on your budget, the final price will depend. For that reason, iVisa.com designed three possible choices based on your needs, so you won't be limited to one single alternative.
Standard Processing Time: It is the perfect choice for those who cannot afford a higher price, but you have to wait a bit more.
Rush Processing Time: You pay a higher fee, but it is faster than the other alternative.
Super Rush Processing Time: It is the best option if you're looking for the fastest service possible for the highest fee.
Is iVisa.com a trustworthy travel agency?
Yes, it is! iVisa.com is one of the best alternatives to get the Schengen Visa for citizens of Kyrgyzstan. You will receive fantastic service from our experts, who will be guiding you throughout the process. Your information will be protected on our platform, so there will be no leaks to third parties. For these reasons, our customers recommend our services.
I have more questions; how can I find out more?
Check out more about the Schengen Visa for citizens of Kyrgyzstan by contacting our support team. They will solve any inquiry or doubt related to the document and the service you will receive from iVisa.com. You can also send them a message to [email protected] if you prefer so.
iVisa.com recommends
Are you planning to visit a Schengen Union country soon? If that's the case, you can't miss Italy, a wonderful country located in the Mediterranean whose history, gastronomy, and attractions have marked the history of humankind. For this reason, iVisa.com recommends a few places that may be of interest to you as you embark on your next adventure. Don't forget to take notes and prepare for your future trip to Italy.
The first place you will have to go is Rome. This millenary city has the most fascinating architectural works of all. At first sight, you will have to see the marvel of the Roman Colosseum, which was built more than ten centuries ago and still stands as a monument of humanity. While you are here, you can visit a country within this city: the Vatican. Here you can see St. Peter's Square and visit the Sistine Chapel, where Michelangelo portrayed the most precious Renaissance works of all.
As you can see, Italy is a wonderful country and will allow you to get to know other countries within the same country. However, you will need your travel documents before starting your adventure.