While planning a trip to Europe, Papua New Guineans will realize they need a Schengen Visa for Citizens of Papua New Guinea to access the Schengen Zone, which consists of 26 European countries that allow for the free movement of people between them. Taking into consideration this process can be a hassle, iVisa.com has recreated the whole experience by developing an online service to apply for your Schengen Visa for Citizens of Papua New Guinea easily and without wasting your time.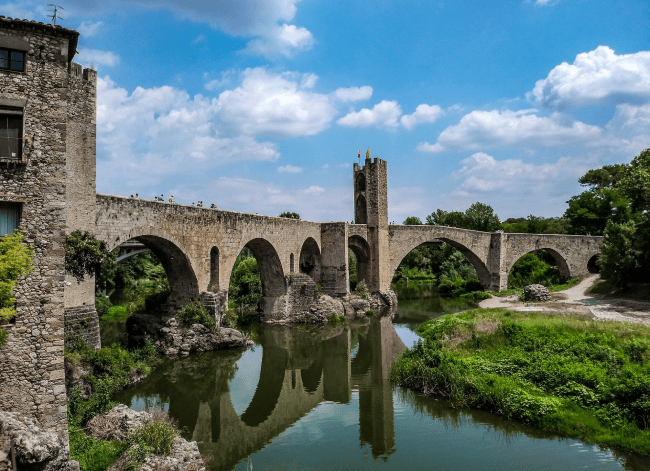 Before starting your application process, you must be aware that there are several kinds of Schengen visas according to your trip purpose: tourism, business, family visit, and medical assistance. They also vary depending on their entry allowance: one, double or multiple entries. iVisa.com's process is simple and short, and you can ask for assistance whenever you want.
Get started your Schengen visa Application
What is the process to go through my application with iVisa.com?
Finish our online application form writing down all your data.
Attach the whole documents required for your application.
Select the Schengen Visa Processing Speed that adapts to your needs.
Submit your form, which will be assessed by our immigration specialists.
Pay with your Paypal account, credit or debit card
Receive your Schengen visa for citizens of Papua New guinea via inbox.
Print your visa
Is it a good idea to request my visa in advance?
Yes. By requesting your visa in advance, you will gain more time to invest in your daily routine activities. You will stop worrying about this important milestone in your trip because everything will be in our hands, and in case you need something fixed, our team of specialists will let you know.
Obtain your Schengen visa for Citizens of Papua New Guinea
Frequently Asked Questions
Is there a fixed valid duration for the Schengen visa?
Yes, there is a fixed valid duration, which is defined by government authorities according to each person's profile and background. In most cases, first-time candidates will acquire a single or double-entry Schengen visa valid for 180 days. Once you start traveling frequently, you may get a multiple-entry visa for one, three, or five years.
Can I stay within the Schengen zone as much as the validity of my visa?
No, all these visas, previously described, allow visitors to stay inside the Schengen area up to 90 days in a 180 days period. This is the famous 90/180 rule that you must follow to get a visa upgrade in your renewal application.
What documentation do I require to secure my Schengen visa?
Certification letter - A letter acknowledging your reasons to visit the country you will be first arriving in the Schengen area. It requires to be confirmed by the one inviting you.
Valid Passport - A digital copy of your main passport sheet along with two blank sheets for stamping. Consider your passport must be valid for at least 180 days.
Previous visas If you have already possessed Schengen visas, include a copy of them.
Passport Photos - Two white background passport-size photos. Our team of immigration experts will review if they are government compiled.
Flight itinerary - You can include a simple itinerary that suits your desires. There is no need to purchase your tickets at this point.
Bank Statements - to show you have money to pay for your entire trip.
Medical Health Coverage
Hotel Reservation - in case you will stay at a hotel, include your reservation

Payment method - You can pay with your Paypal account, debit, or credit card.
What are iVisa.com's fees for processing the Schengen visa?
iVisa.com's fees are determined according to the processing time you wish to receive your visa:
Standard Processing Time - If you have some time to spare, choose this as the most cost-effective option.
Rush Processing Time - To obtain your document more quickly, you can choose this speed.
Super Rush Processing Time: For a higher fee, this option gets you your visa in the fastest time possible.
How can I talk with iVisa.com directly?
If you want to talk directly with us about any concerns, you can write and chat with our 24/7 available Customer Care Team.
Why should you be sure of iVisa.com professional service?
Because iVisa.com has been offering its services for several years, supporting thousands of clients to make their trips easier and procuring for them their travel documents.
iVisa.com Recommends
Hang out in Ibiza, one of the Spanish destinations that you can visit at any time of the year. And although the Ibizan summer is world-famous, choosing to visit the island in any other season can be even much more attractive for those looking for more than beaches and nightlife. In any case, given the number of tourists that this paradisiacal island attracts each year, it is advisable to reserve accommodation before starting your vacation. Fortunately, there is a wide range of hotels in Ibiza for all tastes and all budgets, even for those who wish to enjoy its attractions without spending a single euro.
Touring the walled area of Dalt Vila in the upper part of the capital should be on your list of essentials when you visit Ibiza. The walled area has been part of the Unesco World Heritage since 1999, and the ascent through its narrow streets of medieval layout will reward you with privileged views from points such as the University Square.
It is impossible not to go to take a bath or sunbathe at one of the many beaches in Ibiza. The list of beaches could be endless since it is estimated that there are at least 50 distributed along 200 km of coastline. While you enjoy its beaches, you can snorkel under the crystal clear waters where there is a whole surprising world, especially in places like Aguas Blancas, Punta Galera, or Cala Xarraca.