In case you are a Philippines foreign national wishing to visit European countries, you will require a Schengen visa for citizens of Philippines to enjoy this trip. iVisa.com can help in obtaining your Schengen visa without worrying about long and tiring procedures. We offer a quick and effective alternative to get your Schengen visa for citizens of Philippines. Our experience has enabled us to shorten this process, making it easier for you.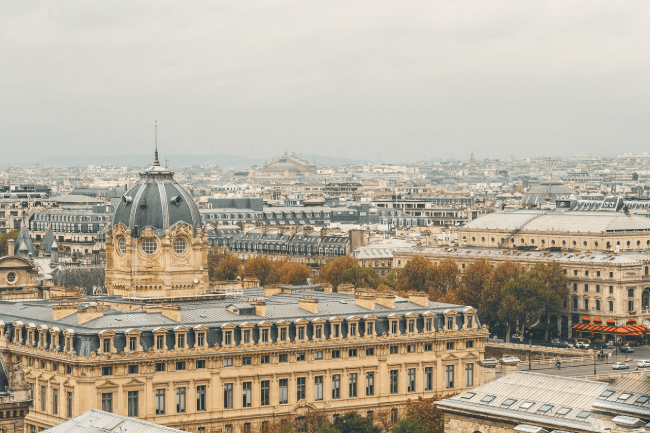 The Schengen visa for citizens of Philippines is issued in many types, and it is defined by the entrance allowance and its purpose. For the first criteria, you can get a single, double, or multiple entry Schengen visa for citizens of Philippines. While for the last one: tourism visa, business visa, visit family, receive medical aid, or attend cultural or sports events visas.
How can I begin this quick and effective process with iVisa.com?
Click here to complete our online form.
Upload the essential documentation to get your Schengen visa for citizens of Philippines.
Choose the Processing Speed that best suits your wishes.
Send your online form. Our team of immigration experts will check it and determine the next steps
Get your Schengen visa in your registered email address
Print your travel document and enjoy your Eurotrip.
What If I intend to order my Schengen visa in advance?
Please do it, as soon as you request your Schengen visa, you will stop worrying about this tedious procedure and start focusing on the important stuff. Do it, even if there is still time left for your trip. We will make sure you receive your visa when you need it.
Frequently Asked Questions
Does the Schengen visa have a lifetime valid duration?
No. The valid duration for the Schengen visa for citizens of Philippines is limited. Authorities will decide it depending on each person's history and profile. Regularly, first applicants obtain a single entry valid for 180 days. Frequent travellers with previous visa records get higher chances to acquire a multiple entry visa valid for one, three, or five years.
Do all these visas grant the same amount of time to stay in the Schengen zone?
Yes. Despite the validity time of your visa, travellers must follow the 90/180 rule to stay in the Schengen area, meaning that for every visit, you are allowed to stay up to 90 days in a period of 180 days.
Which documents are necessary to process my Schengen visa?
This the required documentation to process your Schengen visa for citizens of Philippines:
Certification letter - A letter declaring your trip's purpose. It requires having your sponsor's signature
Valid Passport - A scanned copy of your passport photo sheet and a pair of white sheets for stamping. Your passport must possess a minimum period of 180 days validity.
Former visas Please attach a record copy of your visas (if applicable)
Passport Photos - Two passport-size photos with white background. They will be checked by our team of specialists
Flight itinerary - Upload a proposal of your itinerary plan. iVisa.com suggests that you buy your tickets just after you get your visa approval.
Bank Statements - to support that you count on enough financial resources for your trip.
Medical Health Insurance
Hotel Reservation - Please, add your hotel reservation (if applicable)
Payment method - Pay our services with your PayPal account, credit, or debit card.
How much does iVisa.com charge for procuring the Schengen visa?
Unfortunately, we can't tell you the exact price of the Schengen Visa, as this document is not yet available through iVisa.com services. However, we can inform you that the average price tends to be €80 for adults and €45 for children (from 6 to 12 years old).
We can also give you general information about our processing times, which apply to other travel documents you can obtain at iVisa.com.
Standard Processing Speed - If you're applying in advance, this option takes a little longer but is the least expensive.
Rush Processing Speed - To get the visa more quickly for an additional fee, you can choose this processing speed.
Super Rush Processing Time: If you need your document as soon as possible, this option is best for you.
What should I do in case I have any doubts?
At any point of the process, if you have any doubt about our processes or the Schengen visa for citizens of the Philippines. iVisa.com counts on a Customer Representative Team that you can contact directly to give you a solution and answer your questions.
Why would I give iVisa.com my confidence?
Because our exceptional results speak for iVisa.com: we have served more than a thousand customers, who have traveled without stress or anxiety, thanks to the fact we have processed their travel documents on their behalf.
iVisa.com Recommends
Visit Lyon in France. It is a great city, the third-largest in France, after Paris and Marseille. Unsurprisingly, there are tons of things to do and see in Lyon. The first thing to do is to visit the Basilica Notre-Dame de Fourvière, located on a hill with the same name. It is advisable to take the funicular. If not, you will have to climb many hills and stairs. It was designed by Pierre Bossan and built between 1872 and 1896. There you can see a mixture of elements of Romanesque and Byzantine architecture.
Another activity that you cannot miss is walking through Le Vieux Lyon (Old Lyon), which is the Renaissance and medieval quarter of the city. This is divided into three other neighborhoods: Saint-Georges, Saint-Jean, and Saint-Paul. We recommend that you spend as much time as you need to walk through the three areas, as this neighborhood is full of surprises. Also, take advantage of your visit to eat in one of its many famous bouchons.
Finally, take a walk around the Roman theater in Lyon. This theater, located on the Fourvière hill, could hold up to 10,000 spectators. Although it was built around twenty centuries ago, it is well conserved. Thanks to this, every year Les Nuits de Fourvière is held here, a festival of theater, dance, music, and cinema. Next to the theater, the Gallo-Roman museum is situated.