When a Sao Tome and Principe foreign national wants to visit any of the 26 European countries belonging to the Schengen zone, he or she will need a Schengen Visa for citizens of Sao Tome and Principe. To avoid tedious paperwork and long hours filling endless forms, iVisa.com offers an online application service that simplifies getting your Schengen visa for Citizens of Sao Tome and Principe.
iVisa.com's online service will serve you to obtain your Schengen visa for citizens of Sao Tome and Principe easily and fast. You won't need to waste energy. First, before starting this process, you should know there are many types of Schengen visas according to their purpose and entry allowance: business visa, tourist visa, medical visa, sports/culture visa, and family visit visa. They can also grant you single, double, or multiple entry access to the area.
Apply now for your Schengen visa for Citizens of Sao Tome and Principe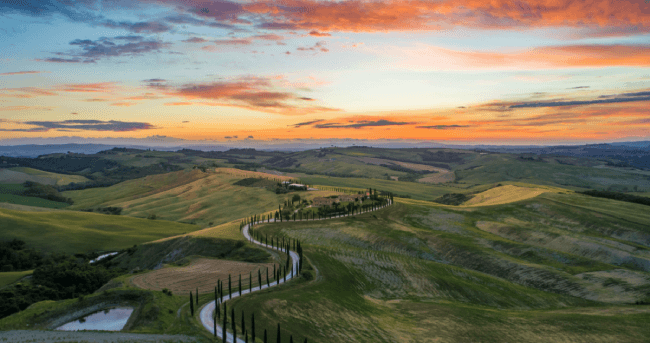 What is the process to get my Schengen visa with iVisa.com?
Press here to start completing our online form.
Upload the information required to process your visa.
Select your preferred speed alternative to procuring your Schengen visa.
Pay with one of our available mechanisms: Paypal, credit, or debit card
Submit your form. IVisa.com's experts will see if everything is ok with it.
Check your inbox according to your chosen speed processing alternative.
Print your travel document and time to enjoy Europe.
May I consider applying in advance as a good alternative?
Yes. Applying in advance is the greatest decision you can make now. Even if your journey is in a few weeks, we will send your document at the right moment for your trip. Leave everything in our experts' hands, and invest your time in other matters.
Frequently Asked Questions
What is my Schengen visa validity and entrance allowance?
The validity time and entrance allowance for your Schengen visa Citizens of Sao Tome and Principe will be determined by the authorities, who will make their decision based on your profile and history. Our experience refers that those who apply for the first time obtain a one or double-entry visa for 180 days. Meanwhile, people who previously had Schengen visas and a record of compliance usually acquire a multiple-entry visa valid for one, three, or five years.
Apply for your Schengen visa for citizens of Sao Tome and Principe
Can I stay in the Schengen area as long as my visa is valid?
No, despite your visa validity time, you must follow the 90/180 rule that states you can remain within the Schengen area as much as 90 days in a 180 days space of time. If you follow this rule strictly, you may get a longer valid visa with a better entrance allowance in your next visa application.
What information do I necessitate to secure my Schengen visa?
Valid Passport for at least 180 days - A digital version copy of your passport photo and two blank pages to be stamped.
Payment method - PayPal account, debit, or credit card.
Email address - So that we can contact you.
Start your Schengen visa for Citizens of Sao Tome and Principe application
How much is it to access iVisa.com's services?
Accessing our services is easy since we have affordable prices adjusting to your favorite processing speed.
Standard Processing Speed - Pay USD 25while obtaining your visa in 10 business days.
Rush Processing Time - Pay USD 45 while getting your visa in 8 business days.
Super Rush Processing Time: Pay USD 80 while acquiring your visa, as fast as 6 business days.
Get started your Schengen visa application
I want more information about iVisa.com and its procedures. What should I do?
Our Customer Support Agents can assist you by providing more information about our organization, this application process, and other related important stuff. You can contact them now or whenever you want it because they are available 24/7 for you.
Why would I have confidence in iVisa.com?
Trust us because we care about offering a fast, professional, and easy process that eases all the paperwork the regular process takes. Moreover, we are committed to protecting your information and simply use it to process your Schengen visa for citizens of Sao Tome and Principe.
iVisa.com Recommends
The Trevi Fountain is the most monumental fountain in Rome and one of the most beautiful in the world. The history of this fountain dates back to the times of Emperor Augustus. According to the legend, a mysterious maiden indicated to General Agrippa the location of the spring, on the outskirts of Rome. To bring water to the city, Agrippa built an aqueduct (completed in 19 BC), which in honor of that maiden was called Acqua Virgo. The monumental fountain that we admire today was built in the 18th century by an almost unknown man named Nicola Salvi, who surprised everyone with this astonishing design. The work on its construction lasted for 30 years.
The visit will take you as long as you want to dedicate. From 5 minutes to half an hour. We recommend that you pass by there at least a couple of times. Once during the day, with the monument full of people, and once at night since the monument is very well lit and you can contemplate it calmly. No one should leave Rome without seeing it.