Everyone has heard of Greece and Greek mythology. Greek mythology is fascinating and so is the modern country of Greece. It is one of the most beautiful places to visit. With so much to see and so like amazing cities, the ancient Acropolis and Parthenon and stunning beaches. to name a few, everything there will take you back in time. However, you need a Schengen visa to visit Greece from Togo and iVisa.com can help you get that. Get the Schengen Visa for Citizens of Togo and enter the beautiful country of Greece.
To get things started click here to fill in the application form.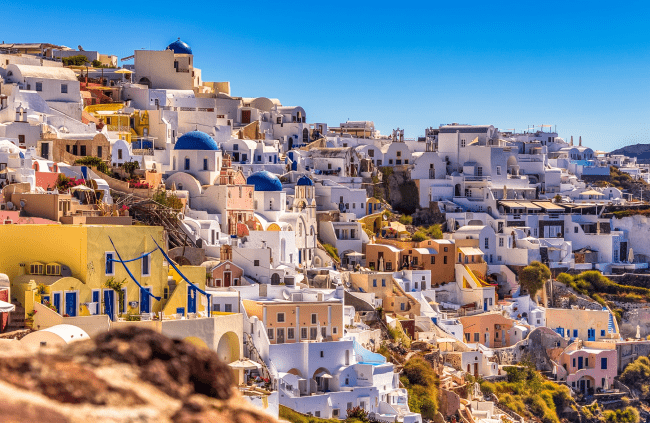 How to apply for a Schengen visa with iVisa.com?
Visit the website iVisa.com and load the application form
Fill in the application form with information about you and your trip.
Choose the processing speed of your convenience.
Get the documents verified and checked by the experts.
Print the document once it is processed.
Apply in advance with iVisa.com
Applying in advance for a Schengen Visa for Citizens of Togo before visiting Greece can be very helpful with iVisa.com. This way it not only saves time but you will have all the required things ready before you set off for the airport.
Click here to apply in advance for a Schengen visa.
Frequently Asked Questions
Is a visa necessary to visit Greece?
To visit Greece, you need to have a visa. A Schengen Visa for Citizens of Togo is what you require to visit Greece.
Get started with the application process here and let iVisa.com guide you through the process.
Is it safe to use iVisa.com?
Yes, iVisa.com is completely safeiVisa.com is helpful as the team can not only speed up the process but also guide you throughout.
Apply for a Schengen visa here.
What are the other documents required, other than visa?
Other than a visa, you will need a passport. The passport should be valid and should have a minimum of 6 months validity left.
Learn more about applying for a visa with iVisa.com.
What other documents are needed due to the Covid-19 pandemic?
Other than a valid passport and Schengen Visa for Citizens of Togo to visit Greece, you need a health declaration form.
Click here to apply for a health declaration form with iVisa.com.
Where can I learn more about applying with iVisa.com?
iVisa.com can help in getting a Schengen visa by speeding up the process. Along with that, you will also have access to 24/7 customer support or you can email us. Chat to the team
What are the pricing and processing times with iVisa.com?
iVisa.com provides you with options that can save you a lot of time and money. Click here to learn more about the application process. The options for the processing speed are:
Standard Processing can be chosen when you are not in any hurry to get the process completed because it take up the maximum amount of time. The slowest process is the cheapest as well.
Rush Processing is able to get the job done in a decent amount of time by charging you a little less for the service.
Super Rush Processing is preferred by the people who want the application process to get complete as fast as possible. That is why it costs the most.
iVisa.com Recommends
Greece is a wonderful country with an ancient history. Some of the most fascinating mythologies in the world have their roots in this wonderful country. However, Greece is also blessed with a few of the most beautiful cities in the world. Cities like Athens, Santorini, Corfu, Mykonos make the list. Apart from that, there are beaches, forts, ancient towns and many more to visit. Athens is an incredible city and has some of the most ancient monuments. The Acropolis and Parthenon temples made of rock are just breathtaking. Dating back to 447 BC to 338 BC, it is a classic antique in this modern world. Visit Athens' National Archaeological Museum the largest in Greece and witness the prehistoric collection dating back to 1050 BC. Get a Schengen Visa for Citizens of Togo visiting Greece easily with iVisa.com.
To get started fill in the application form here.