Schengen visas are of various types and any eligible visitor can get one. A Schengen visa is a necessary document that people need to have if they are travelling from one country to the other. Visas vary depending upon the requirements of the citizens who are travelling. The answer to the question 'Who needs a Schengen visa?' is that people travelling for a shorter period of less than 3 months need to have a Schengen visa.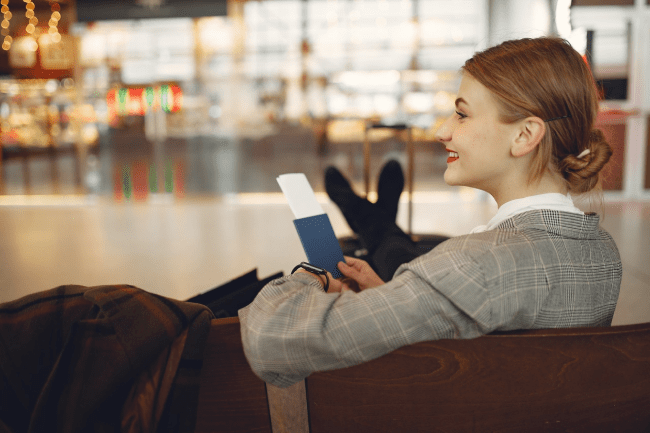 If you travelling to a country and need to apply for a visa, go to iVisa.com and you can easily apply for a visa using the online portal. Anyone Who needs Schengen visa to travel for a short period to any country can also apply for the visa and can get it made within days. To know more about the process, read further.
Frequently Asked Questions
What important documents are needed mandatorily at the time of filling the visa form?
There are a few important documents needed at the time of visa application. Anyone Who needs Schengen visa also has to possess these documents at the time of applying for their visa.
Primarily, you have to fill the visa form with accuracy. This form has to be filled in by every one of your family members or whoever will be travelling with you.
Next, you need to have a valid passport that should have two blank pages and should be applicable for the next 3 months.
A professional passport size photograph is needed. The photograph has to be a recent one and not older than 6 months.
Documents with your personal details will be required next. Such as your work details or employment letter. This is not valid for students and retired people.
Next, the details of the payment method are required. They can contain anything like credit or debit card or a valid PayPal Wallet whichever suits you the best.
A valid bank statement is mandatory.
Lastly, valid travel insurance is required to fulfil all the formal proceedings of the visa application.
What will be the processing time and price of the visa application?
Anyone Who needs Schengen visa will get three options while filling the visa form and the processing time and amount will depend on the option selected by them.
Standard processing time: This plan takes a considerable amount of time for the processing of the visa and the amount paid for the same is also nominal.
Rush processing service: This plan makes the processing a bit faster and the amount paid is a bit more than the previous one.
Super Rush processing time: People who want to get their visas made as early as possible can select this option and pay the fee that is worth the service.
Where can I find a detailed account of the visa application?
Anyone Who needs Schengen visa to travel to any country depending upon their work can get all the information related to the same either by visiting the official website iVisa.com. They can also contact iVisa.com's customer care portal.
Is it safe to apply for a visa through iVisa.com?
Person Who needs Schengen visa for travelling to any country and wishes to apply for visa through iVisa.com can easily do so without worrying about any security issues. It is totally safe to apply for visas through our portal.
How can I easily apply for a visa?
People can apply for a visa easily through iVisa.com whenever they feel the need to do so. Anyone Who needs Schengen visa can also follow the process of visa application and get their hands on the visas easily.
When will I need a Schengen visa?
Schengen visa is needed by people who are travelling to a country for a short period only. Anyone Who needs a Schengen visa can apply through iVisa.com and enjoy access to the respective countries.
How much time will my Schengen visa take?
The time taken by the Schengen visa to get processed depends on the plan chosen by anyone Who needs Schengen visa. For more information related to this, you can contact iVisa.com's customer care portal.