The incredible country of Senegal in Africa is very popular among people who love to travel far and wide. If you're one of those who are fascinated by Senegal, we're sure the impending question remains, Do I need a vaccine to travel to Senegal?. Well, you'll be pleased to hear that it's not required.
However, while that answers your doubts about 'Do I need a vaccine to travel to Senegal?', you must note that international travel restrictions are strict and require a lot of important documents for entry into Senegal. This includes a mandatory Passenger Locator Form.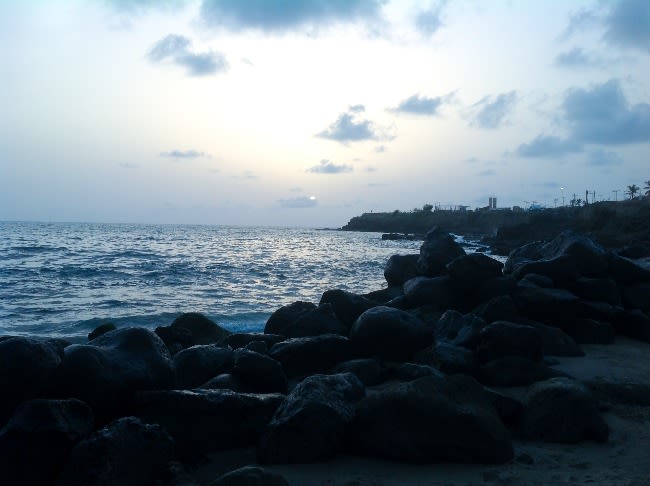 In addition to that, citizens of some countries need a Health Declaration in order to travel to Senegal. Hence, there's a lot for you to do while on this trip to this beautiful vacation land, and iVisa.com is here to help you out.
Find out more about required travel documents for Senegal.
How do I get a Health Declaration with iVisa.com?
The answer to Do I need a vaccine to travel to Senegal? is no, but a visa is a necessary requirement for people visiting Senegal, and iVisa.com can help you apply for a Health Declaration in just a few easy steps:
Complete the online form with your personal information.
Double-check your answers to make sure they are all correct.
Select processing time
Scan and upload the essential documents then hit submit. The document will be sent to your inbox upon being approved and processed.
Make payment either by credit or debit card.
iVisa.com will send your documents via email when processed.
Frequently Asked Questions
Traveling overseas during these dangerous times is no doubt stressful. This section has been meticulously designed to clear all your doubts.
Do I need a COVID vaccine or vaccination certificate to enter Senegal?
COVID-19 vaccination passports or certificates are not mandatory to enter Senegal.
Note that recognized vaccines in Senegal are AstraZeneca, Pfizer, Johnson & Johnson, Moderna, Sinopharm, and Sinovac. You are considered vaccinated if all doses of a vaccine against SARS-Cov-2 have been administered for at least two weeks before traveling.
Since information may change quickly, we advise you to follow up on the latest Senegal travel updates and/or contact your local embassy.
Do I need to take a COVID-19 test if I'm traveling to Senegal?
COVID test prior to arrival: There are no longer any pre-arrival testing requirements in place to travel to Senegal.
What documentation is needed for my iVisa.com application?
To apply for Health Declaration with iVisa.com, all you will need are a few pieces of important documents:
Passport, with a scan of the information page. That's the page with your picture on it.
A credit or debit card to pay the processing fee.
An email address to receive the Health Declaration.
Be assured that our professionals will handle your documents with the utmost discretion.
Do I have to quarantine when I get to Senegal?
Quarantine requirements: There are no quarantine requirements in Senegal.
Can the processing time be sped up in case of an emergency?
Well, if you're in a hurry, don't worry, iVisa.com offers three different processing options to make sure that we can help you get your documentation right when you need it.
Standard processing: This option is best for you if you have a decent amount of time in hand before their departure date.

USD $24.49

-

24 hours

.
Rush processing: This option is recommended for you if you can afford to pay more and get your document processed faster.

USD $44.49

-

8 hours

.
Super Rush processing: This is the best option for you if you have very limited time, i.e., an emergency. You'll get your document back in record time but it is a bit costlier than the other two options.

USD $74.99

-

4 hours

.
Apply now to get your documents in advance.
What else will I need besides a visa?
While the Health Declaration is definitely a very important document, to enter Senegal you may also need to :
Complete a Senegal Public Locator Form. It is a travel authorization document valid for

30 days after arrival

, allowing visitors a

Single Entry

and stay in Senegal for up to

90 days Per Entry

. You can get it via iVisa.com.
Documents showing proof of accommodation in Senegal to comply with the rule of quarantine for at least 14 days from the day of their entry
Negative test results of a COVID-19 PCR test taken within 72 hours of travel, for unvaccinated passengers over the age of 2 years old.
What if I have more questions?
If doubts like 'Do I need a vaccine to travel to Senegal?' are still running wild in your mind, do not worry. Just take your time to jot those doubts down and email us for more details. Once your doubts are cleared get started on your application immediately for early approval.
iVisa.com Recommends
On your trip to Senegal, do make a stop at the capital city of Senegal, Dakar, as it has a lot to offer. Here, the Dakar IFAN Museum displays a fascinating collection of West African and Senegalese masks, amazing musical instruments, and remarkable statues. There are also many worth-visiting markets here, like the Tilene's Walk and the Madeleine Island in the vicinity of this capital city is a must-visit. Goree Island is another famous tourist spot located in Dakar, with a history of prominent slave-trading centers, making you feel close to the history of the country.
Driving an hour north from Dakar, you will come across the spectacular Pink Lake, also known as Lake Retba. It is known to contain huge amounts of salt and a single species of bacteria that give it a beautiful color. Watching the sunset on this lake will undoubtedly leave you spellbound.
Don't waste time, find out more about travel documents, and get started. iVisa.com wishes you a great journey.