A popular spot in Slovakia is the Spiš Castle. The castle was founded in the 12th century and is one of the remnants of Slovakia's incredible past. Visitors can hike to the top of the castle and enjoy the breathtaking views from the whole Spišské Podhradie town. Start planning your trip to Slovakia!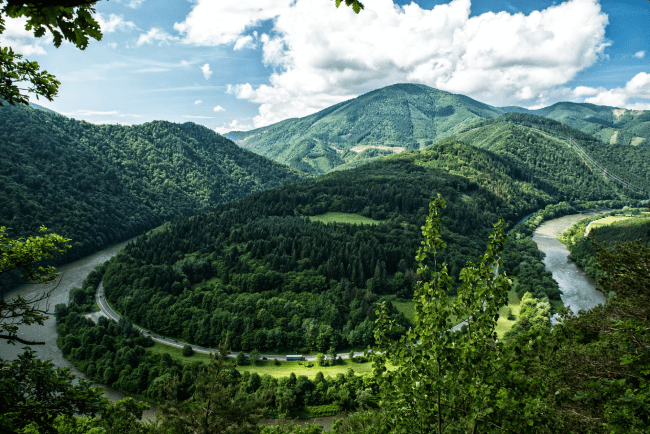 Citizens of Guatemala on their way to Slovakia must know about the new entry requirements. The European Union is implementing a new measure for international visitors entering Slovakia, which is called ETIAS.
ETIAS will be an affordable service with iVisa.com when the application is available by the end of 2022. iVisa.com offers a simple, fast, and 100% trustworthy service.
Keep reading about Slovakia ETIAS.
Frequently Asked Questions
What is an ETIAS?
ETIAS is the European Travel Information and Authorization System. Slovakia ETIAS is a mandatory procedure that only requires an Internet connection to complete it. From the comfort of your home, take a few minutes to finish the ETIAS application so you can travel freely to Slovakia.
I'm a citizen of Guatemala. Should I obtain a Slovakia ETIAS?
As a citizen of Guatemala, you are eligible to obtain the Slovakia ETIAS. Nationalities exempt from a visa to travel to the Schengen zone will need to apply for an ETIAS. Guatemala doesn't require a Schengen visa. For this reason, its citizens must have a Slovakia ETIAS before traveling.
How many countries can I visit with ETIAS?
Citizens of Guatemala can enter the 26 European states in the Schengen zone with their Slovakia ETIAS. If you are feeling unsure what countries are Schengen, then use the iVisa.com Visa Checker to find out if you only need an ETIAS.
In case you need other travel documents, iVisa.com can also help you.
Can I use the Slovakia ETIAS for multiple entries?
Yes! You can use the Slovakia ETIAS for multiple trips to the Schengen zone. Check the next characteristics, as well:
The ETIAS is valid for up to 3 consecutive years.
Citizens of Guatemala can stay up to 90 days in a 180-day period in any Schengen country.
What info should I provide for Slovakia ETIAS?
Citizens of Guatemala applying for a Slovakia ETIAS have to provide personal details. Some questions could be about safety issues like criminal records or previous trips to risky countries.
Don't forget the next items:
The scan of your passport.
A valid email address to receive the Slovakia ETIAS in your email inbox.
Payment method, iVisa.com has a small price for processing the ETIAS. Pay with Paypal or a credit/debit card.
What are the waiting times and fees?
Citizens of Guatemala can choose between the following processing times:
Standard option, you can get the Slovakia ETIAS at a regular pace.
Rush option, iVisa.com can work faster in your ETIAS requirement.
Super Rush options, if you can pay the highest fee, have the Slovakia ETIAS right away.
What is the process?
Citizens of Guatemala need to go through these steps:
First, answer the questions in the electronic application. Then select a waiting time (Standard, Rush, or Super Rush).
Second, verify that your information is correct. Decide how you will pay, whether pay with a credit/debit card or using a Paypal account.
Third, upload the scan of your passport.
How will I receive the Slovakia ETIAS?
During the ETIAS application, iVisa.com will request a valid email address to send you the Slovakia ETIAS authorization. Citizens of Guatemala must check their email inbox regularly to confirm they got the ETIAS document. Upon arrival, travelers must show the ETIAS authorization so they can have a smooth entry to Slovakia.
How safe is Slovakia ETIAS with iVisa.com?
100% safe! Citizens of Guatemala can trust iVisa.com procedures as we work with strict security measures. iVisa.com keeps its systems up to date and has a professional team working 24/7 to bring you the best services.
Read more about iVisa.com satisfactory services in the customers' reviews.
I have some doubts. Who should I contact?
We have a full team of customer support agents ready to solve any questions you may have.
Explore iVisa.com services in the main page. we can help you with all the travel documents you need.
If you want to know more about the ETIAS application, go here and explore further details about this process.
Apply and obtain your Slovakia ETIAS!