If you are looking for a unique experience in Europe, visit Košice in Slovakia. Chosen as the Cultural Capital of Europe in 2013, the city offers St Elisabeth Cathedral, which is a symbol of the beautiful Gothic style. Other relevant sites in Košice are St Michael Chapel and the East Slovak Museum. It's time to travel to Slovakia as iVisa.com has the right expertise to support your entry to Slovakia.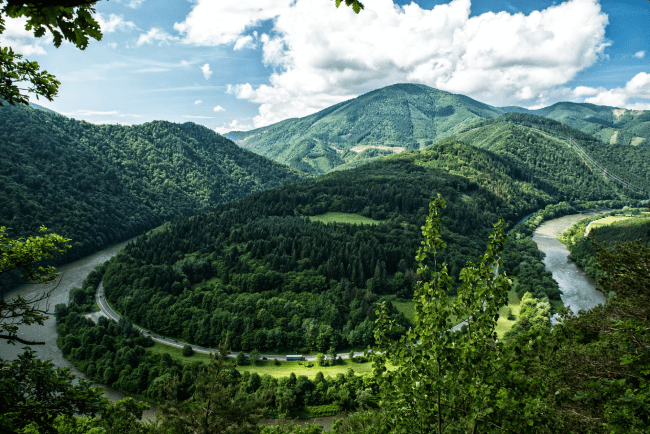 Citizens of Montenegro need a new document known as ETIAS if they are looking to visit Europe soon. The Slovakia ETIAS is an entry requirement that will be available in 2022.
iVisa.com provides a simple, fast, and reliable service for the Slovakia ETIAS for Citizens of Montenegro. Check it next!
Frequently Asked Questions
What is ETIAS?
ETIAS is the European Travel Information and Authorization System. The ETIAS system will pre-screen incoming visitors to Europe. EU immigration hopes to add another security layer that will keep European borders safe.
The whole ETIAS process only takes a few 100% online steps. Find an Internet connection and spend a few minutes completing an electronic form. After this, you will receive the Slovakia ETIAS.
I'm a citizen of Montenegro. Can I apply for a Slovakia ETIAS?
Yes! Citizens of Montenegro can apply for the Slovakia ETIAS. Nationalities exempt from the Schengen visa, like the case of Montenegro, must have the ETIAS before arriving in Slovakia.
Can I visit other countries with the Slovakia ETIAS?
Yes! The Slovakia ETIAS for Citizens of Montenegro allows entry to the 26 countries in the Schengen area. Take into consideration that not all countries in Europe belong to the Schengen zone. Therefore, be careful when choosing what countries to visit next.
Try the Visa Checker so we can confirm the travel documentation necessary for your trips.
How long is the Slovakia ETIAS valid for?
The Slovakia ETIAS for Citizens of Montenegro gives a maximum stay of 90 days in the Schengen zone. The ETIAS authorization is valid for up to 3 consecutive years and has multiple-entry benefits.
Get in touch with our support agents if you have some doubts!
What information is required?
Citizens of Montenegro must provide general information related to their nationality, education, work experience, etc. As well, the application may have security-related questions. Remember to answer with honesty as EU immigration will confirm your details before approving your ETIAS document.
Have the next items as well:
A passport scan. Passports must be valid for a minimum of 3 months after arrival.
A valid email address to receive the Slovakia ETIAS electronically.
Payment methods, pay for the service with a Paypal account, or use a credit/debit card.
Slovakia is a unique country to start your European journey! Explore more about the Slovakia ETIAS for Citizens of Montenegro!
What are the processing times?
[iVisa.com] has three alternatives for citizens of Montenegro:
Standard processing service, pay for the cheapest option, and wait a reasonable time.
Rush processing service, the iVisa.com team will work faster on your ETIAS application.
Super Rush processing service, receive the Slovakia ETIAS as soon as possible.
Get your Slovakia ETIAS for Citizens of Montenegro soon!
What are the steps for the Slovakia ETIAS?
Complete the details required in the electronic form and choose a processing time (Standard, Rush, or Super Rush).
Review your information and determine how you will pay, whether with a credit/debit card or a Paypal account.
Upload your passport scan.
What will I receive in my email?
The Slovakia ETIAS for Citizens of Montenegro will arrive in your email inbox after the agreed processing time with iVisa.com. Print the ETIAS authorization and show it upon arrival in Slovakia.
Can I trust iVisa.com?
Definitely! iVisa.com has trustable data centers that work with the highest security standards. Our applicants' information is safe with us!
Citizens of Montenegro can check the customers comments and confirm we have the best service.
Who should I contact for more info?
Don't hesitate to reach out to our support team, who is available 24/7. We want to make your journey so much easier! Let us help you with your Slovakia ETIAS for Citizens of Montenegro.
Explore more details on the application page! We have displayed all the information you need for your trip to Slovakia!