Each year, we all browse the web looking to see which country we should visit next when we are planning our vacation to escape from our daily routine, busy work schedule, or just to find a new place to wander. Slovakia is one of the more underrated countries in Europe. At the same time, it is also undeniably wonderful. If your vibe is the fairy tale kind of experience, be amazed by the majestic castles just like the one in Orava, which is famous as the most visited castle in the country. Another option for you is participating in one of the fabulous festivals like the Sled Dog World Championships Sprint. Indeed, there really is so much to explore in this country.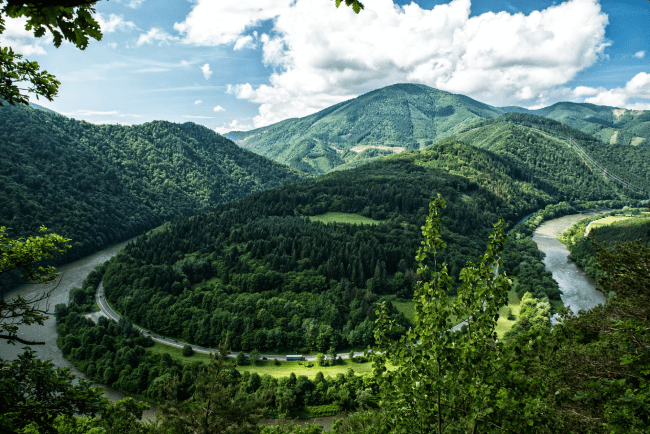 Currently, Serbian passport holders can visit Slovakia without obtaining a visa since the country has a visa waiver agreement with the Schengen Area. By the end of 2022 however, a travel authorization will be launched by the European commission which is aimed to supplement and complement the security and border management measures that the region collectively has in place. This is called the European Travel Information and Authorization, also known as the ETIAS. This document is required to enter any state in the Schengen Area.
Frequently Asked Questions
What should citizens of Serbia know about the ETIAS?
Although Serbia is a European country, it is not a member of the Schengen Area or European Union. In relation to this, it is mandatory for citizens of Serbia to obtain travel authorization in order to continue the advantage of being visa-exempt. In the future, an ETIAS authorization will be the only permit that allows a Serbian to enter the Schengen Area. The main purpose of the Slovakia ETIAS for Citizens of Serbia is to pre-screen incoming travelers and improve security at the Schengen border.
The authorization is available online. You can apply for and receive the document anywhere. Get your ETIAS at iVisa.com!
I am a Serbian passport holder. Can I use the Slovakia ETIAS more than once?
Yes. Technically, the Slovakia ETIAS for citizens of Serbia doesn't have a limit on the number of times you can use it. However, the authorization only permits Serbian citizens to stay up to 90 days inside the region within any 180-day period. Please be informed that your initial destination must be Slovakia for this document to work.
The Slovakia ETIAS for citizens of Serbia is linked to the passport used in the application. It is non-transferable. If your passport is soon to expire, it is recommended that you get a new authorization using a new passport.
What are the requirements for the Slovakia ETIAS application?
Citizens of Serbia have to submit a valid passport in order to apply for travel authorization. Important information like the applicant's name, address, nationality and other information given on the bio-page must be visible.
Additionally, you should have the following in order to apply:
Completed application form at iVisa.com.
Valid email address.
Credit/Debit card or PayPal account for payment.
If you have any trouble scanning or submitting your documents, do not hesitate to contact one of our customer support representatives here.
Where can I apply for the Slovakia ETIAS?
Citizens of Serbia can apply for and receive the travel authorization at iVisa.com. The platform will help you obtain your ETIAS quickly and easily. In addition, we cater to customers around the world who need all kinds of travel documents and we make sure that you won't have to deal with the embassy more than necessary. We also have an approval rate that is almost 100%.
Is there any way I can contact you?
If you are planning to apply or if you have any inquiries, send us a message through our chat feature, or you can also email us at help@ivisa.com. Our customer service team is available 24/7.
Citizens of Serbia can apply for the Slovakia ETIAS at iVisa.com.