Slovakia is the perfect destination in Europe if you are into outdoor activities. If you like active relaxation, it is ideal for hiking, mountaineering, and even adrenaline sports. If you love to hike, go to Tomasovsky View. It is guaranteed to captivate your heart with its beautiful views. It is one of the reasons why going on nature trips in Slovakia is worth the time and the effort.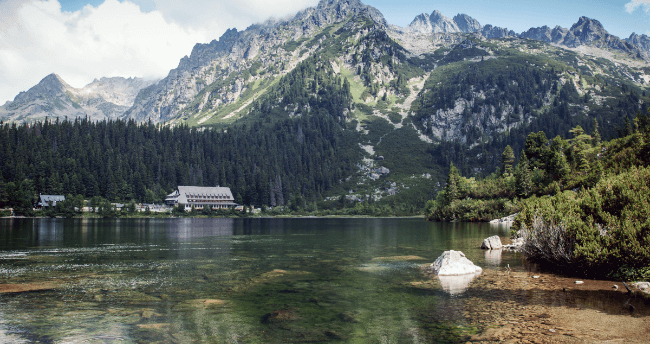 At the moment, citizens of Seychelles can visit Slovakia and stay there for a short while without needing to obtain a visa at the embassy or consulate. The same goes with the other non-EU countries that have signed an agreement with the Schengen Zone. 2022 will see a new system in place that can vet all incoming travelers from these visa-exempt nations. All the citizens of these countries, regardless of age, are required to apply for the travel authorization which is the European Travel Information and Authorization System, also called the ETIAS. If you're reading from the Seychelles, let's just say that you need to know more about the Slovakia ETIAS for citizens of Seychelles.
Frequently Asked Questions
Why do I have to obtain an ETIAS if my nationality is visa-exempt?
The European Commission will implement the ETIAS to pre-screen travelers for any possible risk factors. This will also strengthen the security and border management protocols of the Schengen area. ETIAS is a travel document that allows citizens of Seychelles to enter any country in the Schengen Area with a single travel document on a short term basis. This is a requirement for Seychellois citizens prior to boarding an aircraft, sea carrier, or coach vehicle.
I am a citizen of Seychelles. How long can I stay in Slovakia?
As citizens of Seychelles, you are permitted to stay up to 90 days within 180 day period. The maximum validity of the ETIAS is 3 years from the date of issuance. This goes with multiple-entry which allows you to enter and stay in any Schengen country multiple times without any limit. However, please take note that you must initially enter the country you have applied your ETIAS for, in this case, Slovakia.
Additionally, you do not have to apply for a new ETIAS in each Schengen country you visit.
Can I apply for ETIAS when I am currently in a Schengen country?
Given that the travel authorization is acquired before entering the Schengen Area, Seychellois Citizens must apply for the ETIAS before they arrive in the region. If your ETIAS expires while in a Schengen country, you must exit first to any non-Schengen country.
What should I do if my passport is about to expire?
You must renew your passport before applying in this case. The Slovakia ETIAS for Citizens of Seychelles is electronically linked to the passport it was registered to. It is valid for a maximum of 3 years or until the associated passport expires, whichever comes first. It is necessary to check the validity of your passport before you apply to ensure you maximize the validity of your ETIAS travel authorization.
Are there any age requirements when it comes to getting the ETIAS?
Citizens of Seychelles who are planning to visit Slovakia or any other Schengen participating countries are required to apply and obtain a Slovakia ETIAS for Citizens of Seychelles regardless of their age. People aged under 18 and over 70 are obliged to apply, there is no age-related exemption when getting an ETIAS.
Can I trust iVisa.com with my ETIAS application?
Of course! All of the documents and information provided by our customers are handled with strict security protocols. We have a team of visa experts tasked with reviewing your application so it will surely be accepted. Our approval rate is nearly 100%. You can check the testimonials of our valued customers here.
Who should I contact if I have questions and further concerns?
Our world-class customer service is available to assist you 24/7. You can contact us any time of the day by sending a message through chat support; or why not send us an email at help@ivisa.com.
Citizens of Seychelles can apply for Slovakia ETIAS at iVisa.com.