Slovakia is the perfect destination for you! Before you start dreaming about this country, make sure to know whether you need a COVID-19 vaccine to enter and which one is accepted. iVisa.com is ready to give you a hand with all the details you need for your trip.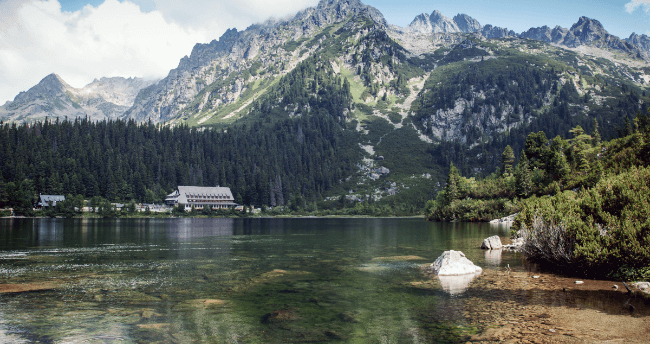 Read all about which COVID-19 vaccines are approved for travel for Slovakia (July 2021) in the following FAQs.
Frequently Asked Questions
Do I need a COVID-19 vaccine or vaccination certificate to enter Slovakia?
The Slovakian government has established some health protocols for incoming visitors, which include having a COVID-19 vaccine. In case you already have a certification with details of your COVID-19 vaccine, you will have a smooth entry to Slovakia.
iVisa.com can let you know all you need for your trip to Slovakia.
Which COVID-19 vaccines are approved for travel for Slovakia (July 2021)?
The Slovakian authorities have decided to comply with the health dispositions of the European Medicines Agency (EMA) and the World Health Organization (WHO). In other words, Slovakia accepts these vaccines.
Comirnaty – Pfizer/BioNTech Manufacturing GmbH
Vaxzevria – AstraZeneca
Spikevax; mRNA-1273), Moderna Biotech
Janssen-Cilag International NV.
Continue learning which COVID-19 vaccines are approved for travel for Slovakia (July 2021).
Do I need to quarantine when I get to Slovakia?
It depends whether you're fully vaccinated or not.
Fully vaccinated travelers do not have to quarantine.
Unvaccinated travelers must quarantine for 10 days, or take a PCR test to end the quarantine after 5 days upon receipt of negative results.
Which risk category is my country?
Safe countries are EU countries, Argentina, Australia, Bahrain, Canada, Chile, China (special administrative regions Hong Kong and Macau), Colombia, Jordan, Kuwait, Namibia, New Zealand, Peru, Qatar, Rwanda, Saudi Arabia, South Korea, United Arab Emirates, Uruguay, Taiwan.
All the other countries are considered high-risk.
Do I need a COVID vaccine or vaccination certificate to enter Slovakia?
Yes, Slovakia has been taking steps to restore travel within its borders. If you are not coming from the EU countries or the safe countries, in order to enter Slovakia, you'll need to display your COVID vaccine passport or vaccination certificate. You won't need to present a negative PCR test nor to follow a quarantine.
Approved vaccines are Pfizer, Moderna, AstraZeneca, Johnson & Johnson, Bharat Biotech, Sinopharm, Sinovac.
You are considered vaccinated if all doses of a vaccine against SARS-Cov-2 have been administered for at least two weeks before traveling.
Can iVisa.com help me in obtaining the entry documents for visitors to Slovakia?
For sure! We have been working with travel documents for years, and we have acquired the right expertise to help you today. Make sure you have your passport before we start. You will need to get the Slovakia Public Health Locator Form. This document is essential for your entry as immigration authorities will request it as soon as you land in Slovakia.
We have the details about which COVID-19 vaccines are approved for travel for Slovakia (July 2021).
What are the processing times and prices?
The Slovakia Public Health Locator Form can be processed according to these services:
Standard processing: If you have a small budget, choose the standard alternative.

USD 20.00

-

24 hours

.
Rush processing: Our team can work faster if you decide to pay a higher fee.

USD 35.00

-

8 hours

.
Super Rush processing: Obtain the health declaration as soon as possible.

USD 60.00

-

4 hours

.
What are the documents I need to start my iVisa.com Application?
You only need these three items:
A valid passport. Show us the page with your details and picture.
A payment option. Use a credit/debit card.
An email address to receive the documents electronically.
Check which COVID-19 vaccines are approved for travel for Slovakia (July 2021). Trust us and travel!
Is it safe to use iVisa.com?
Yes! The iVisa.com platform has the safest security in place to protect our customer's data. Once you provide your details, we will only use them for your application. Get the Slovakia Public Health Locator Form with us! Check our customers' reviews and confirm we have what you need.
If I have more unresolved questions, where can I find more info?
Reach out to our support agents, who can solve your doubts about which COVID-19 vaccines are approved for travel for Slovakia (July 2021).
We're available to answer all your queries anytime in the day.
iVisa.com Recommends
Slovakia is the perfect place to check European castles. This country offers more than 100 castles, many of which are still standing as they did centuries ago. Visit the Bojnice Castle that dates back to the 12th century. The Romanesque residence started as a fortress, and nowadays, you can see some Gothic and Renaissance touches. Continue with the neo-Gothic Orava Castle that became famous after being the location for the 1922 vampire film Nosferatu. After that, head to Devin Castle, outside Bratislava. Over here, you can check the Bratislava City Museum. Don't miss Strecno Castle, Blatnický Castle, and Brekov Castle, as well.
Slovakia also offers Alpine skiing. You can find ski resorts for all budgets, and we recommend visiting at the peak of the winter months. Try some uphill skiing, an activity that requires walking to the snow-covered slopes and slide back down. Check the Low Tatras and the High Tatras for some adventures with skiing. Make sure to explore the cross-country trails. We're sure you will have a blast while exploring Slovakia! iVisa.com can help you with your trip planning!