Traveling during Covid 19 has been a difficult journey but at iVisa.com we can help take away the stress of preparing travel documents. South Africa Covid 19 Travel Restrictions have been put in place to help mitigate the risk of spreading Covid 19 and there are particular protocols to be followed. A Digital Health Traveler Questionnaire must be filed out no more than 2 days prior to entry into South Africa.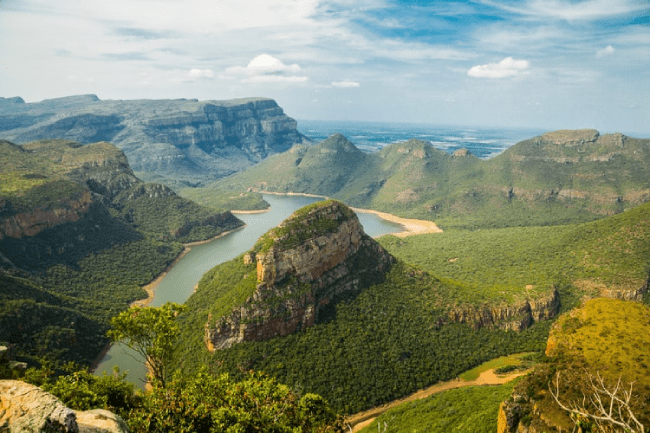 At iVisa.com it is our job to help make life simpler for you and to allow you to focus on the fun and exciting elements of travel and leave the paperwork to us concerning South Africa Covid 19 Travel Restrictions.
Apply Now for your Digital Health Traveler Questionnaire.
How do I apply for the South Africa Digital Health Traveler Questionnaire?
Applying for this document is simple if you follow these steps:
Select the apply now button
Fill out the required personal and travel information
Select the processing time and fee that you prefer
Review your application and check out
One of our immigration experts will review your file and make sure that there are no mistakes. We will email you your unique ID code that you can print out to show local immigrant officers.
Frequently Asked Questions
Is this questionnaire free?
The questionnaire itself is free and is provided at the port of entry. To simplify things and give yourself more time to relax and enjoy South Africa, iVisa.com can help prepare these documents and deliver them to you before your plane takes off the ground.
The South Africa Covid 19 Travel Restrictions including the questionnaire are time consuming and can be confusing, so putting your trust in iVisa.com to get the job done will make things easier!
Complete the Digital Health Traveler Questionnaire now.
Do I need to take a COVID-19 test before traveling to South Africa?
COVID testing requirements: There are no testing requirements in South Africa
Do I have to quarantine once I arrive in South Africa?
Quarantine requirements: There are no quarantine requirements in South Africa
How many times can I enter the country with a Digital Traveler Health Questionnaire?
This document provides its user Single Entry into South Africa. With the South Africa Covid 19 Travel Restrictions in place, if you would like to reenter the country after you have left, you will need to reapply for the Digital Traveler Health Questionnaire.
Is the travel questionnaire the only thing I need under the new South Africa Covid 19 Travel Restrictions?
No! In order to enter South Africa you need to follow the new screening protocols. In order to enter, the following is needed:
A negative Covid 19 PCR test result before departure.
You will be required to have a temperature check at the port of entry.
A current and valid passport that has at least 6 months validity on it from date of arrival.
Download the Covid Alert SA app on your mobile device.
Fill out the questionnaire now.
I have more unresolved questions, who should I talk to?
At iVisa.com we have a great team of customer service agents that are available 24/7 and can help you with anything you need. Our team can help you with your Digital Travel Health Questionnaire which is 100% online and has clear instructions so that you don't have to deal with foreign governments.
Is iVisa.com safe to deal with?
Yes iVisa.com is a safe, secure and trusted company to help you with your travel needs. As a whole we have thousands and thousands of happy customers who are satisfied with the services we provide and have gone on to have wonderful trips. We have secured, private programming that ensures the safety of your personal information and are dedicated to provide the best service.
iVisa.com Recommends!
Many people are unaware that South Africa is super popular for their wine tastings. While travelling through South Africa, stop for a tour and a glass of wine at Stellenbosch vineyards which is internationally celebrated. Sip a delicious glass of wine while gazing out at the beautifully green vineyard with mountains towering over. South Africa has some of the best wine in the world, so it is worth the visit!