You must visit Spain when traveling through Europe. Don't miss the chance to go to Barcelona and check the unique architecture from the Sagrada Familia cathedral or the Park Güell. Visit the fabulous beaches near the city, or take a train to Sitges, a magnificent beach with an incredible atmosphere. Spain is a beautiful country that must be on your bucket list. Before traveling, check up on the entry requirements for international visitors.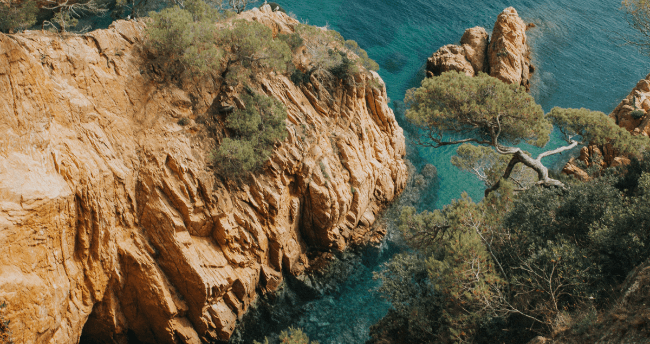 Citizens of Moldova will soon have to comply with the new entry measures if they want to enter Spain. Nationals from Moldova will be required a Spain ETIAS, an online form created by the European Union.
You can review the latest information about Spain ETIAS with iVisa.com. iVisa.com offers a simple, fast, and 100% reliable product. Keep reading about Spain ETIAS.
Frequently Asked Questions
What is a Spain ETIAS?
ETIAS is the European Travel Information and Authorization System. Spain ETIAS is an authorization approved by the EU authorities. Nationalities exempt from a Schengen visa need to obtain the Spain ETIAS before traveling.
Due to safety concerns, the EU decided to implement the ETIAS process. High crime rates, irregular immigration, and terrorism have forced the immigration authorities to establish new ways to control incoming visitors.
I'm a citizen of Moldova, do I need a Spain ETIAS?
Yes! Citizens of Moldova are exempt from a Schengen visa. For this reason, they need to acquire an ETIAS if they want to travel to Spain. Over 60 countries around the world don't need a visa to visit Spain. Therefore, they will need to have Spain ETIAS.
How many countries can I visit with Spain ETIAS?
Citizens of Moldova with a Spain ETIAS can visit the 26 countries in the Schengen area. The ETIAS is not exclusive to Spain. If you want to know more about Schengen states and travel requirements, use the iVisa.com Visa Checker.
iVisa.com is here to help you with your ETIAS process!
Can I use the Spain ETIAS for multiple entries?
Multiple entries are one of the benefits of the Spain ETIAS. As well, citizens of Moldova must know about the following parameters:
The ETIAS authorization is valid for up to 3 consecutive years.
You can have a maximum stay of 90 days in a 180-day period in Spain or any other Schengen country.
Any doubts about this? Connect with the support team.
What info do I need for Spain ETIAS?
Citizens of Moldova applying for a Spain ETIAS must complete an electronic questionnaire. They will respond to questions about name, date of birth, nationality, phone number, etc. They should expect to give details in terms of criminal records, medical conditions, and previous visa rejections.
The next requirements are relevant too:
The scan of your passport with a clear view of your photo and details.
A valid email address.
Payment options, iVisa.com has a minimum fee for the professional service that you can pay with Paypal or a credit/debit card.
What are the waiting times?
Moldova citizens can choose between the following options:
Standard service, the typical method to acquire the Spain ETIAS.
Rush service when you need iVisa.com to work faster on your requirement.
Super Rush service, zero waiting time by paying the highest fee.
What is the process for Spain ETIAS?
Citizens of Moldova need to go through the next steps:
First, fill out the electronic form with personal information. Then pick a waiting period (Standard, Rush, or Super Rush).
Second, review the questionnaire and pay with a credit/debit card or using a Paypal account.
Third, upload the documents required, such as your passport scan.
After these three steps, you will receive your Spain ETIAS!
How will I receive the Spain ETIAS?
iVisa.com will send you the Spain ETIAS to the email address specified in the application. Citizens of Moldova will need to print the document or save it in an electronic device. They must show the authorization upon arrival to Spain.
Can I trust iVisa.com with my order?
Of course! Citizens of Moldova can trust iVisa.com with the Spain ETIAS or any travel requirement. iVisa.com works with an awesome team that has years of expertise and the correct knowledge to handle the ETIAS process.
Check out our customers' reviews and choose iVisa.com for your travel documents.
I have some questions. Who should I contact?
You can contact our support agents who are available 24/7. They will be happy to take upon your questions. Also, you can send an email to help@ivisa.com.
Citizens of Moldova can apply for a Spain ETIAS with iVisa.com!