If you want to experience unique festivities, Spain has to be your next destination. Go to the San Fermin running of the bulls and see how people escape from the bulls all over the Pamplona town. Enjoy La Tomatina, a fun activity where people throw tomatoes during the annual wine festival in La Rioja. Every city in Spain has festivals where the locals celebrate with delicious food! Visit Spain soon!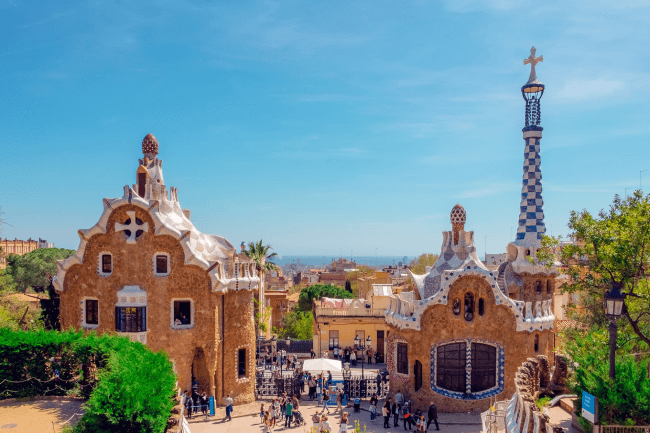 Citizens of Palau who are planning to visit Spain will need to follow the new entry requirement called ETIAS. The Spain ETIAS, an electronic form implemented by the European Union, will be mandatory for international visitors.
Check the latest information about Spain ETIAS with iVisa.com so you can travel soon! iVisa.com offers a simple, fast, and 100% trustable product. If you want to know more, continue exploring our FAQs.
Frequently Asked Questions (FAQs)
What is an ETIAS?
ETIAS is the European Travel Information and Authorization System. The Spain ETIAS is an authorization approved by the European Union that will help immigration authorities to collect travelers' information. Hopefully, the data will help to intercept potential threats to the Schengen zone.
I'm from Palau, should I get a Spain ETIAS?
Yes! Citizens of Palau will need a Spain ETIAS to travel to the Schengen zone. Countries exempt from a Schengen visa are required to complete the ETIAS form. In this case, Palau is one of these countries. For this reason, Palau citizens should obtain a Spain ETIAS.
How many countries can I visit with Spain ETIAS?
Citizens of Palau can have access to the 26 countries in the Schengen zone with their Spain ETIAS. If you don't know which countries belong to the Schengen area, use the iVisa.com Visa Checker to confirm if you only need an ETIAS.
In case you need other travel documents, we are sure iVisa.com can help you!
Can I use the Spain ETIAS for multiple entries?
Yes! The Spain ETIAS has the advantage of allowing multiple entries to Spain and the Schengen zone. Still, citizens of Palau need to comply with the next parameters:
The ETIAS is valid for up to 3 consecutive years.
90 days in a 180-day period is the maximum stay in the Schengen countries.
Reach out to our support team for further info.
What info do I need for Spain ETIAS?
Citizens of Palau applying for a Spain ETIAS must complete an online form with personal information. EU immigration could request criminal records, visa rejections, and previous trips to risky countries.
Travelers should have the next items too:
Passport scan that will go attached to the application.
A valid email address.
Payment, iVisa.com has two payment methods, whether you pay with a Paypal account or a credit/debit card.
What are the waiting times?
Palau citizens have three options to process their Spain ETIAS:
Standard service, an average waiting period to obtain Spain ETIAS.
Rush service, in case you need your document quicker.
Super Rush service when your trip is around the corner, and you need your authorization now.
What is the process for Spain ETIAS?
Citizens of Palau need to follow the next steps:
First, fill out the electronic form. Then pick a processing time (Standard, Rush, or Super Rush).
Second, review your details and choose how to pay, either with a credit/debit card or using a Paypal account.
Third, upload the scan of your passport and any other documents required.
You will receive your Spain ETIAS when you finish these steps!
How will I receive the Spain ETIAS?
The Spain ETIAS will arrive at your email inbox as iVisa.com will use the email address in your application. Citizens of Palau should print the Spain ETIAS authorization, so you can easily show it to the Spanish border control. Remember that the final admission to Spain depends on immigration officials, so keep all the correct documents with you.
How safe is Spain ETIAS with iVisa.com?
iVisa.com is 100% safe. Citizens of Palau can trust iVisa.com as plenty of travelers around the world have done before. If you want to know more about iVisa.com excellent services, head to our customers' reviews.
iVisa.com is your best option!
I have some doubts, who should I contact?
Don't worry! We are here to help you!
Don't hesitate to contact our incredible support team, who is available 24/7. We will gladly take upon your questions and give you further advice on anything you need. Also, you can write to help@ivisa.com.
Apply and obtain your Spain ETIAS!