Spain is one of the most popular countries in Southern Europe. It is well-known for its beautiful beaches on the Mediterranean Sea, astounding landscapes, incredible culture and delicious food such as the paella. Cities such as Barcelona, where you can discover cathedrals built over two hundred years or the Catalonian inheritance that you can find in this place.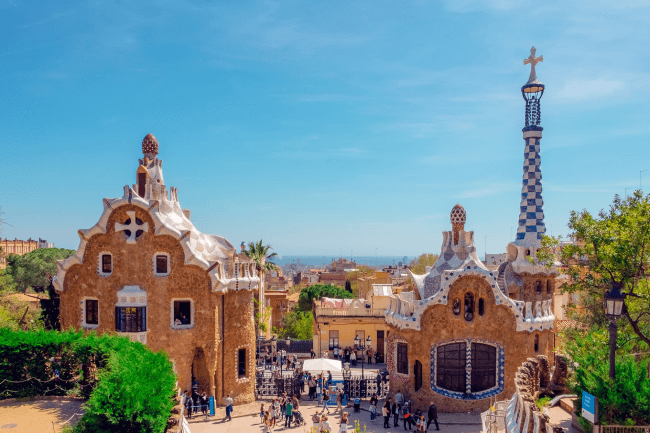 If you feel like packing up everything and going to Spain right away, you must know the new immigration requirements. By the end of 2022, the European Union has announced that all citizens of the United Arab Emirates will have to apply for an ETIAS before entering the Schengen zone. That includes Spain. So, if you want to obtain your ETIAS, you can do it by yourself through the official website and fill in long application forms and attach a list of documents that might be tiring and time-consuming. On the other side, you can use iVisa.com, a travel agency that will help you make this process the simplest possible.
If you want to learn more about the ETIAS, and how you can save some time and effort by using iVisa.com, then keep reading for more information.
Frequently Asked Questions
What is the ETIAS, and why do I need it?
The ETIAS is an electronic travel authorization that the European Union has developed to reinforce security and prevent any possible threat from outside of its borders. It will only be implemented to sixty eligible countries that now count on a visa exemption agreement.
Not having an ETIAS from late 2022 may have consequences, including denial of entry to Schengen countries like Spain.
Remember that this document can only be used for travel or business purposes for up to ninety days. It will also have a validity of up to three years.
What is the difference between the ETIAS and the Schengen Visa?
There are many contrasts between these two documents. From one side, the ETIAS visa waiver is a document only for those countries that reckon with a visa exemption agreement with the European Union. It can be obtained online from the official website or by doing it with iVisa.com to save some extra steps. On the other side, the Schengen Visa is a document that grants you access to the Schengen Zone if your country is not exempted from a visa. It is obtained only through the official embassy by doing some paperwork to receive it.
What are the documents required for the ETIAS?
The documents you will need to apply for your ETIAS on your own may change over time as it has not been officially released to the public yet. Nevertheless, iVisa.com will only need the essential information to do this process. You will only need:
Your passport.
Your debit/credit card.
Your email address.
You still have the opportunity to do it by yourself, but you might have to attach more documentation. We recommend you to use iVisa.com if you want to save those extra steps and do everything for you.
Are you ready to begin with the process? Then click here.
What are the processing times and fees with iVisa.com?
As you may know, the ETIAS is stillin development, so it is difficult for us to assert how much it costs. Fortunately, iVisa.com has prepared three different options that will help you with that. These are:
Standard Processing Option: It is the most affordable alternative, but it might take more time.
Rush Processing Option: It's a faster option, yet it may cost more.
Super Rush Processing Option: You receive your ETIAS almost immediately, but you will have to pay more.
What are the steps to follow with iVisa.com?
If you have decided to use iVisa.com for this procedure, you should know that it won't take more than ten minutes. Besides, we have created an easy-to-follow system, so you will not have to be worried about anything else. So, if you decided to do this process with us, all you will need to do is:
Complete the short application form here, and then choose your preferred processing option.
Check your information, and proceed with your payment method.
Upload the required docs, and submit it.
You won't have to do anything else after that. If you have any questions while doing the procedure, you can contact us.
Is it secure to use iVisa.com?
It is pretty safe, indeed! We reckon with a secure platform that will protect all your data from any third parties. You can also check our reviews from our clients to be sure that you are making the best decision.
Can I get in touch with you if I have further questions?
For sure! You can contact us without any restriction at any time. You can also send us an email to help@ivisa.com.