Spanish travel authorities have recently released updates regarding their policies on visa entry and extensions. Procedures have been altered and one of them is about the process of Spain visa extension. According to the updated information, Spain has a program aimed at automatically extending the visas of foreigners holding a valid Spain visa and are staying inside the country at the moment. This benefits Spain by limiting the number of people who are going to government offices to apply for visa extensions and checking the spread of disease within the country.
The updates also state that the program will tentatively end on July 31st, 2020 barring any additional updates. Even with the end of the program being so close, foreigners can still take advantage of the benefits of not having to pay any additional fees and provide additional paperwork in order to extend the duration of their visa and their stay in the country.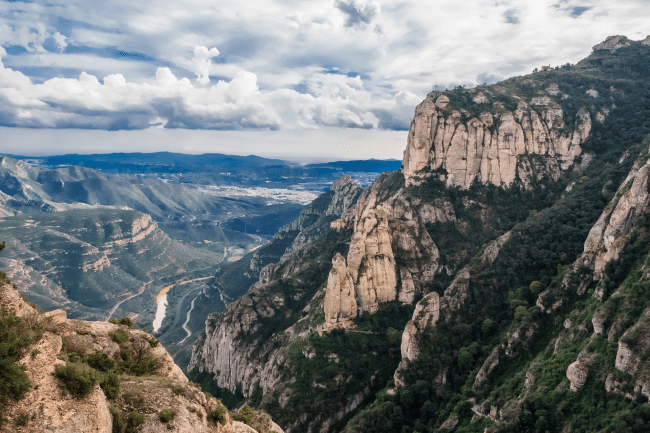 It is worth noting that there are a lot of countries that enjoy visa-exempt arrangements with the government of Spain. It means that their citizens will be allowed to enter Spain's borders without a visa. Citizens of other countries will still be required to provide a visa for entry into the country, as well as a Spain Health Control Form.
It is a given that citizens of the other countries within the Schengen area will not be required to present a visa. There are also other countries in Europe outside the Schengen area, Asia, and the Americas that have visa-free entry benefits. For the others, they may be allowed to apply for an eVisa. These are documents that pre-register the traveler. When he gets to the airport in Spain, the evisa will be replaced with a visa on arrival and the traveler will now be free to enter the country.
It is important for travelers to apply for an eVisa if they are able to do so. Applications are processed online so the applicant doesn't need to go to a Spanish mission. They can use the time saved to attend to other, more fruitful activities. They also avoid unduly exposing themselves to stress and other risks.
At the moment, the Spain Health Control Form is about the only document that is required for all foreigners trying to get into Spain. It states the most recent medical condition of the holder, making it easier to identify if the holder has a low risk of infecting the locals and others with diseases. It also functions as a record of the holder's travel history, especially within the last 14 days. Submit an application for an Spain Health Control using iVisa.com services for easy processing and quick turnaround.
iVisa.com makes requesting travel documents fast, easy, and convenient. It is one of the most trusted travel websites with an excellent track record of getting the paperwork their customers are asking for.
Frequently Asked Questions
Do foreigners need to provide a Spanish visa and a Health Control Form?
Unless the traveler is a citizen of countries with visa exemptions in Spain, they will be required to present a visa upon entering Spain. Otherwise, they will be turned around at the airport. Citizens of countries in the Schengen area are exempt from visa requirements as well as citizens from more than 50 other countries.
The document that is required from everyone is the Spain Health Control Form. As stated earlier, the form has information about the current health condition of the holder, helping ascertain those who have minimal risk of infecting other people with viral respiratory illnesses. That makes it easier to let the traveler in and the resources that should have been used to process that traveler's entry can be diverted for use in more challenging immigration cases. Don't delay in getting your Spain Health Control Form from iVisa.com.
Which countries are exempt from Spanish visa requirements?
As stated above, Schengen area countries enjoy visa-free entry into Spain. Aside from the Schengen area countries, there are more than 50 countries from different geographical locations whose citizens are also not required to present a visa. These countries are as follows: Albania, Andorra, Antigua and Barbuda, Argentina, Australia, Bahamas, Barbados, Bosnia and Herzegovina, Brazil, Brunei, Canada, Chile, Colombia, Costa Rica, Dominica, El Salvador, Georgia, Grenada, Guatemala, Honduras, Hong Kong, Israel, Japan, Kiribati, Macau, Malaysia, Marshall Islands, Mauritius, Mexico, Micronesia, Moldova, Monaco, Montenegro, New Zealand, Nicaragua, North Macedonia, Palau, Panama, Paraguay, Peru, Saint Kitts and Nevis, Saint Lucia, Saint Vincent and the Grenadines, Samoa, San Marino, Serbia, Seychelles, Singapore, Solomon Islands, South Korea, Taiwan, Timor Leste, Tonga, Trinidad and Tobago, Tuvalu, Ukraine, United Arab Emirates, United States, Uruguay, Vanuatu, Vatican City, Venezuela, and the United Kingdom.
Why do travelers have to apply for a visa and a Health Control Form at the same time?
While a visa may not always be required, the health declaration form definitely is. So if you're from a country without visa-exempt benefits, it would make a lot of sense to apply for a Spanish visa and a Spain Health Control Form at the same time so you wouldn't waste time requesting one or the other at the airport.
What requirements are submitted for a Spain eVisa application?
Applicants need to make sure that:
Their passports have a remaining validity of at least six months.
They also need to send proof of the confirmation of an airline ticket.
It's important that the applicants have a credit or debit card, or a PayPal account.
How can you be sure of iVisa.com's reliability?
The iVisa.com website is secured by top-tier software, and this makes it one of the safest digital platforms. All customer information that has been put in the applications is virtually impossible to access.
What do I do if I need more information?
If you need information about travel documents and how to process an online application, look no further than the iVisa.com website. You can also send an email to [email protected] if you have any questions or concerns.