If you think Spain is all about shopping and sunbathing, you haven't traveled enough around the country. The Spanish territory has an exciting combination of natural landscapes, more than one cosmopolitan city, charming villages, and definitely fantastic food.
To discover the underrated locations filled with delicious cuisine, breathtaking sceneries, and lively streets full of cafés, you need to go to Salamanca, Granada and Ávila, only to name a few. They're not as touristic but carry a great deal of history and culture in each of their corners that amaze all visitors.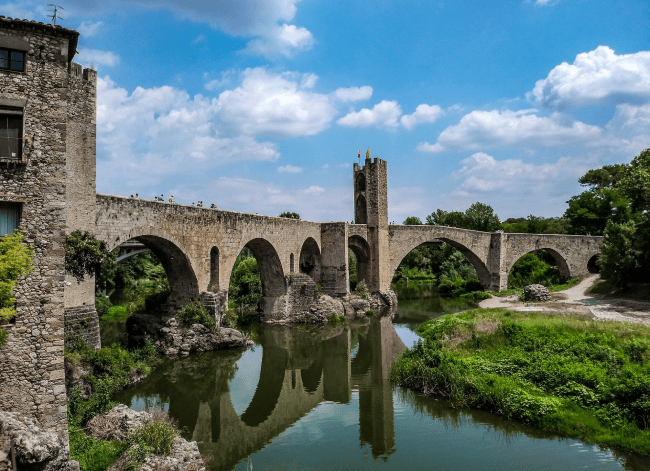 The only downside to it all is that Schengen authorities have come to realize that many travelers are moving in between countries and decreasing the trustworthy security measures. To improve this, they have created a digital travel document called ETIAS to pre-screen travelers upon arrival and ensure that they're not a threat to the region.
The Spain ETIAS will be a mandatory document for citizens of Guatemala and all travelers from visa-exempt countries wanting to enter the Schengen region. Obtaining the ETIAS is, however, an easy application process, which requires few documents. Read the following lines with the most essential facts about the Spain ETIAS for citizens of Guatemala in the FAQs. The article also has tips on how to go for a quicker ETIAS application process with iVisa.com.
Frequently Asked Questions
Why is a Spain ETIAS required for all citizens of Guatemala?
Guatemala is currently part of the Schengen visa-exempt countries, and the Schengen authorities have recently created a travel authorization document required for these travelers. Therefore, all citizens of Guatemala that want to enter any of the Schengen countries must apply for the Spain ETIAS before traveling. The permit will allow them to flexibly move around the Schengen region with multiple entries option.
When should I apply for the Spain ETIAS?
There is no official indication about when you should start your Spain ETIAS application, but to ensure that your documents are correctly revised, there's a 96 hours minimum suggestion. The ETIAS is required by all visa-free country citizens and of all ages. But, the price might be different for visitors under the age of 18, and over 70.
How many days can I stay in Spain with an ETIAS?
When you have in hand your approved Spain ETIAS authorization you are allowed to stay in Spain or more Schengen countries a maximum of 90 days during a 180-day period. Because the ETIAS gives you multiple entry access to the Schengen region, you can split up the 90 days in more than one Schengen country.
What is the average validity of Spain ETIAS for citizens of Guatemala?
There is no formal communication about the ETIAS validity for citizens of Guatemala or other travelers. Until the document is officially used, it's considered that the Spain ETIAS validity will be the entire duration of your trip or 3 years based on your application form document.
What documents do I need for the Spain ETIAS application?
Fortunately, for this new Spain visa waiver and digital travel authorization, the ETIAS application process does not require many complicated documents. The application mainly wants to verify your details and information registered on numerous databases to ensure you are giving valid data. You will only need the following items to fill out the application form:
Your current passport : you will require it to provide passport information and submit a digital copy, so the authorities verify your details.
Your electronic address: will be used to inform the applicant of any news and notifications about the ETIAS process.
Payment method: is the way of payment you decide to use. It's flexible and can be our debit/credit card or by using a PayPal account.
Can I get my Spain ETIAS results delivered faster?
The entire Spain ETIAS application process is easy to fill out and submit, but if not done right, it could require double the time and energy to get submitted. By getting your application form done through the iVisa.com website, you can select how fast you need your documents to be delivered.
These are the three speeds iVisa.com currently offers:
Standard process alternative: This is the most convenient option for travelers on a budget, but you have to wait a bit longer than other alternatives for your ETIAS notifications.
Rush process alternative: Offers a more expensive service but your ETIAS results will be delivered in less time.
Super rush process alternative: Is the most expensive processing alternative but it delivers the ETIAS results the fastest.
Is the Spain ETIAS application for citizens of Guatemala easy?
Thanks to technology and the few requirements needed for the Spain ETIAS application form, all the process is very straightforward for any incoming traveler. For citizens of Guatemala interested in a faster and more straightforward process than the official website, iVisa.com has your back.
These are the three simple steps to apply with iVisa.com:
Start by providing your personal information and filling out the online form, and then choose the processing time you want for your ETIAS results.
The next step is to double-check that the details you just entered on the form are correctly written, and make online payment of the ETIAS fee.
Finally, you need to revise that you included all pieces of information and documents requested and then proceed to submit your form.
Once your form is submitted, you can just wait for the ETIAS results to arrive based on the processing speed you selected.
How secure is my data while applying for ETIAS with iVisa.com?
Your information is very secure while applying for the Spain ETIAS through the iVisa.com website. The platform uses very modern security systems to ensure your details are safely stored on the database while filling out your application form and after submitted.
Here are some reviews so you can verify our statement.
Who can I contact for more questions about the Spain ETIAS?
If you continue to have questions about the Spain ETIAS for citizens of Guatemala or any questions were left unanswered, please send us a message via chat or directly at help@ivisa.com with your doubts. You can also find tips on the application process on the iVisa.com website.