Spain is home to spectacular buildings like the Guggenheim Museum. Located in Bilbao, the site gathers contemporary art and massive abstract sculptures. Still, the main attraction is the architectural masterpiece of the Guggenheim building. Don't miss the chance to visit Spain and enjoy some unique places!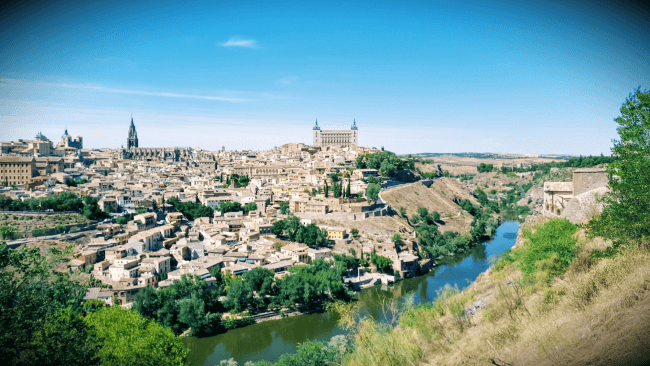 Citizens of Panama will need to comply with the new entry guidelines to enter Spain. The main requirement is a new electronic form called ETIAS. The Spain ETIAS authorization will be mandatory for citizens of Panama.
You don't have to worry! Because iVisa.com is already working on the ETIAS process. Try a fast, simple, and trustworthy service with iVisa.com.
Find out more about Spain ETIAS below.
Frequently Asked Questions (FAQs)
What does ETIAS stand for?
ETIAS stands for European Travel Information and Authorization System. The ETIAS is an easy online application that only requires a few minutes to complete.
The European Union has created the ETIAS authorization to collect information from travelers that will help immigration officers prevent criminals from entering the Schengen zone.
Discover more of the Spain ETIAS here!
Do I need an ETIAS as a citizen of Panama?
Yes, citizens of Panama need to obtain an ETIAS before traveling to Europe. Panama is among the countries that don't require a visa to visit the Schengen area. For this reason, citizens of Panama will need to have a Spain ETIAS.
Can I travel to other countries with Spain ETIAS?
For sure! The Spain ETIAS is an authorization valid for the 26 countries in the Schengen zone, including Spain. If you are unsure what travel documents you need, iVisa.com provides a useful tool. Try our Visa Checker that will tell you the travel documents you need to visit any country in the world.
Can I travel multiple times with the Spain ETIAS?
Citizens of Panama with a Spain ETIAS can enter the Schengen zone or Spain multiple times. There are no limits to the number of trips. Still, you need to follow the next characteristics:
Apply for the Spain ETIAS and visit Europe soon!
What docs are requested?
Citizens of Panama will need to complete the electronic questionnaire with personal information. As well, expect to provide info about criminal records, health conditions, and visa rejections. Have the following items too:
What are the procedure times?
iVisa.com has three alternatives for processing times:
Choose the best option for you! Choose iVisa.com!
What is the Spain ETIAS process?
Citizens of Panama only need to take the next 3 steps:
Do you have questions? Reach out to our support agents. They will help you with any inquiries!
What answer will I get?
Citizens of Panama who have completed the application will receive an email from iVisa.com with their Spain ETIAS. They should print it or save it in a personal electronic device so they can show it to the Spanish border control upon arrival. Remember that your final admission to Spain depends on immigration officials, so keep the Spain ETIAS with you at all times.
Can I trust iVisa.com with the ETIAS process?
Yes! iVisa.com is a trustable company, and plenty of travelers around the world have trusted iVisa.com with their travel requirements. iVisa.com works with high-end systems and a professional team that will handle your information carefully.
Citizens of Panama can check our clients' opinions to confirm iVisa.com is the best option.
Where can I get further info?
Explore iVisa.com main page to find out more about iVisa.com services. Also, citizens of Panama can get in touch with customer support if they have some doubts about the ETIAS procedure.
Allow iVisa.com to make it easy for you!