Spain is a country entrenched in art, history, and culture. It remains one of the most laid-back and joyful travel destinations in Europe. Going to Spain is an experience that you cannot miss! Its close proximity to the sea and its exciting cultures offer a wide range of sights and experiences to all travelers visiting the country.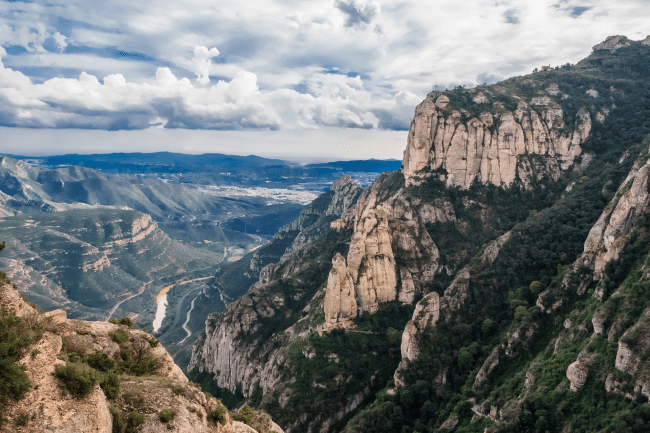 You no longer have to worry about coronavirus restrictions if you wish to travel to Spain. Since the arrival of the coronavirus vaccine, countries have opened their borders again. As usual, you will need a passport and a valid Visa to enter Spain, in addition, you will also need the Spain vaccination certificate. This will help you travel within the country without any hindrance and it will also allow the officials to reach you in case of any changes in travel restrictions.
Obtaining your very own Spain digital COVID certificate is possible with the help of a short online application form which is very easy to obtain through iVisa.com. Without visiting the embassy, you would receive the documents right from the comfort of your home. You can directly click here to begin your travel documentation for your trip to Spain.
Visit iVisa.com and start applying for your Spain digital COVID certificate today
Frequently Asked Questions
At iVisa.com we have curated a list of frequently asked questions. These questions have been answered by our experts and are regularly updated by our team. You can go through the answers and if you need any further assistance, you can visit the iVisa.com website.
Click here to learn more about the Spain digital COVID certificate
What is the Spain digital COVID certificate?
The Spain digital COVID certificate is a travel document that will facilitate your stay in Spain. It will serve as a record of your medical history and COVID vaccinations and enable you to enter Spain without any objections.
You can apply here to access your own Spain digital COVID certificate today.
What is the application process for the Spain digital COVID certificate ?
iVisa.com can help you get travel documentation online. To get your Spain vaccination passport, you only have to go through the following steps:
Start filling the application form on iVisa.com.
Pick a processing time and cost as per your needs.
Make a list of required documents and upload their scanned copies as mentioned on the site.
Pay for the processing fees via PayPal or a valid debit or credit card.
Start the application process today
How much will the application process cost?
You can choose the processing fee as per your own needs. Here are the three best choices that you can choose from for your documentation process:
Standard processing: This is the cheapest option for those who have a lot of time to spare before the trip schedule.
Rush processing: This is just the right option for those who are anxious about paperwork or are worried that their travel documentation will not be prepared on time. For a very little investment, you can be assured that your travel documentation will arrive on time.
Super Rush processing: This is a unique option for emergency travel documentation. You will be able to get your travel documents in a matter of days but you will have to pay a higher sum of money.
Start the application process today
Is iVisa.com reliable?
Travelling can be a thrilling process that is often delayed due to very pathetic reasons like paperwork or because one doesn't know about the travel guidelines to enter a country. iVisa.com has been providing solutions for these problems and enabling people to travel all over the world. It is a trusted and reliable website for all traveling enthusiasts.
Find out our customers reviews.
I still have questions regarding my documentation, whom do I ask?
You can read the FAQs on iVisa.com to know more about the travel documentation process for your trip to Spain. However, if you still have more questions, you can contact us today via email and our customer support team will get back to you with verified information.
iVisa.com Recommends
Merida is the site of Spain's majestic history, it has monuments like the old Roman theater that is more than two thousand years old. You can then visit the Guggenheim Museum in Bilbao, when there you can make a quick stop at the Bay of Biscay as well. You can continue your adventures in Salamanca, and visit the bustling cityscapes of Plaza Mayor. Cuenca, also known as the Castilla La Mancha region has many regional churches, castles, and cathedrals that you can visit at leisure.
Ibiza is a very popular party destination and rightly so, spend a night on the beaches here and enjoy the splendid nightlife of Spain. You can then visit the Roman Aqueduct of Segovia and the Alcazar of Segovia which offers splendid views of the city of Segovia. Toledo is a melting pot of cultures, cuisines, and sights to explore with your friends and family like the Zordocover Plaza and the Cathedral of Toledo.
iVisa.com wishes you a splendid vacation in Spain!