Do you want to travel to Spain soon? Then you've come to a good place to obtain detailed information on what you need to enter this European nation.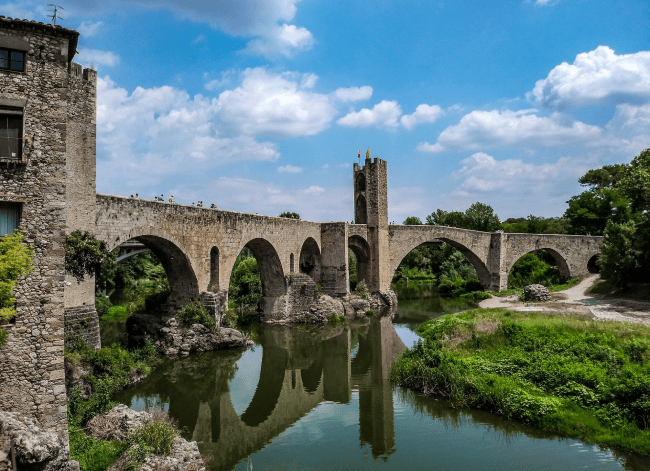 For several countries, the only entry requirement is a valid passport or a Spain ETIAS (which will be available in 2022). But for other countries like Haiti, it's mandatory to have a Schengen Visa
The Schengen Visa requires more work than the Spanish ETIAS, but it's not impossible to obtain. Find out more about Spain (Schengen) Visa for Citizens of Haiti in the following article.
Frequently Asked Questions
What documents do I need to enter Spain?
This information varies for each nationality. If you have a passport from Haiti, then you have to apply for a Schengen Visa to enter Spain.
This visa is not the same as a National Spanish Visa. Keep in mind that you might need a National Spanish Visa if you want to live, work, or study there for more than one year.
You should first plan your travel purposes before applying for a document. This is necessary because the Schengen Visa can vary. It has at least 4 different types, including one for tourism and another for business.
Get other facts about Spain (Schengen) Visa for Citizens of Haiti on this page.
What is a Schengen Visa?
The Schengen Visa is a type of travel documentation requested to enter the countries that are part of the Schengen Area.
This document is a Paper Visa that allows you to enter not only Spain but other Schengen member states, including France, Portugal, Italy, Holland, among others.
You can only receive this visa at an embassy or consulate in charge of distributing them, so we recommend you to consult your local embassy first. This way, you can get all the necessary information about the application.
We don't have an online form to speed up the process at the moment, although we may offer it in the future.
Can I apply for any type of Schengen Visa?
You should apply for the correct visa before traveling to Spain. Remember that you have the option of getting a Tourist Visa, a Business Visa, a Limited Territorial Validity Visa, and so on.
The final decision depends on your travel purposes. You can find out more about it here.
What things are necessary to get a Spain (Schengen) Visa for Citizens of Haiti?
The process is a bit complicated by now because you can only do it at the embassy, but you can be sure that we're doing the best possible to simplify it.
The following list of items is necessary to get the Schengen Visa and you should know that it wouldn't change in case we offer you an online form soon:
A passport that's not more than 10 years old and with a valid expiration date.
Two recently taken photos are also necessary.
Round Trip Reservation.
A valid proof of a travel insurance policy.
Proof of accommodation.
Proof of financial means.
An email address.
A payment option like Paypal or debit/credit card.
How much does a Spain (Schengen) Visa for Citizens of Haiti cost?
The Schengen Visa price varies depending on the type of visa and your age, as well as some other exceptions we'll mention you below. Remember that these prices are based exclusively on the Schengen Visa's fee, not our fees. In case we offer you an online form in the future, you'd have to pay an extra fee to get your visa faster and easier.
The average price is 90$ or 80€ for adults, and 45$ or 40€ for kids.
Children younger than 6 years of age, Family members of an EU/EEA national, holders of diplomatic, official, or service passports traveling for official purposes, as well as students and accompanying teachers during a school trip don't have to pay for this visa. The Schengen Visa is free in these cases.
As for the prices we give, they vary according to these processing times:
Standard Processing The cheapest price for an average wait.
Rush Processing: This option is faster and also a bit more expensive.
Super Rush Processing: This is the fastest processing time and also the most expensive.
How can I get a Spain (Schengen) Visa for Citizens of Haiti?
If you're a citizen of Haiti, then the application process to get a Schengen Visa is mandatory for your freedom of movement in Europe. Therefore, you should be very careful when applying for this document.
Firstly, you have to visit the local embassy and make sure that they issue the Schengen Visa. After that, you have to follow their instructions.
We don't offer an online service for this visa yet, but we'll probably create one soon. In that case, you'd have to do the following:
Firstly, insert general details like full name and Passport ID in the form. Then, pick the processing time you prefer.
Secondly, make sure that all the details you offered are correct so you can pay for this service.
Thirdly, get ready to upload the items required so you can complete the process by clicking on 'submit'.
Is it safe to use iVisa.com?
Security is a priority for us, so don't worry, you can trust our platform 100%.
With us, you can always apply at any time for your travel documents. If you have any questions, you can contact us or even check these reviews.
Where can I get more information about Spain (Schengen) Visa for Citizens of Haiti?
To get other answers to other questions you may have about Spain (Schengen) Visa for Citizens of Haiti, click here.
Remember that you can also contact our advisors whenever you want if you prefer personal assistance.