If you're looking for a destination that has it all, Spain is your best choice. Breathtaking landscapes, inspiring museums, outstanding architecture, relaxing beaches, and world-known cuisine, what else could be missing?
You can look in Seville for the Feria de Abril, head over to La Tomatina festival in Buñol, or discover the wine festival at La Rioja. Each of the Spanish cities has its own unique personality, and they share it through their festivals, traditions, and never forget their delicious tapas.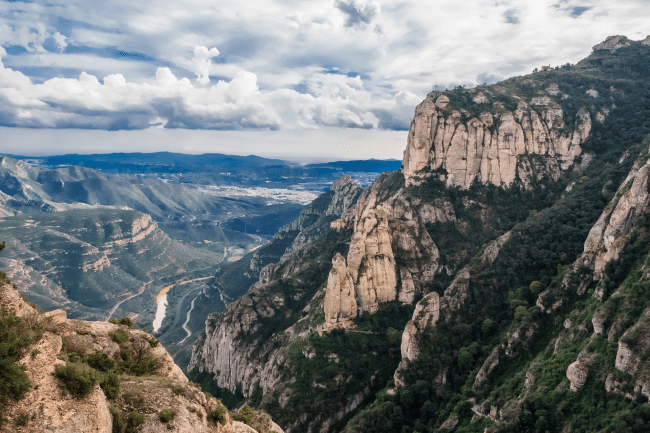 The best part about Spain is how a trip around its cities and smaller towns is a journey that fits all wallets and traveling styles. But while we'd love to keep enjoying the wine, football, and beautiful flamenco traditional dances, visitors wanting to enter Spain will soon have a mandatory requirement before arriving.
The Schengen rulers have noticed that there is little to no border limitation, and this is allowing illegal immigration and terrorism acts to increase. To counter this, they have created ETIAS, a digital permit for all tourists. The mandatory application for an ETIAS will be for travelers incoming from visa-exempt countries into the Schengen region.
Below these lines are many FAQs that will provide enough information needed about the Spain ETIAS for citizens of Honduras. You will also find useful tips on how iVisa.com can help speed up the ETIAS application process.
Frequently Asked Questions
What does ETIAS mean?
ETIAS is the new European Travel Information and Authorization System. A process created to prescreen incoming travelers from visa-free countries wanting to enter any of the Schengen countries. The Spain ETIAS application will be mandatory for each of these visitors, but it'll still allow them multiple entries opportunities to the Schengen states.
Can I visit all European countries with a Spain ETIAS?
Because the Schengen region representatives have created the Spain ETIAS, the travelers who apply for the ETIAS will be allowed to enter only the Schengen countries. With the ETIAS, you will be granted multiple entries and easy access among Schengen countries that are part of the European continent.
For how long is the ETIAS valid for citizens of Honduras?
The average validity of the Spain ETIAS for citizens of Honduras is not based on their nationality, but on the information provided on the application form. Although the ETIAS isn't currently active, it's said that the range of validity will possibly be the length of your trip or up to 3 consecutive years. During the validity of your ETIAS, you can't stay more than 90 days in any Schengen destination.
How much time do citizens of Honduras have to travel with an ETIAS?
The Spain ETIAS allows the authorization holder to enjoy any of the Schengen countries for a maximum of 90 days every 180 days. This limitation is linked to the final validity they give your requested ETIAS authorization. You can decide to stay the entire 90 days in one country, or more, but that is your limit.
What kind of documents do I need to start the ETIAS application process?
Unlike any other document procedure one commonly has to go through to visit other countries, the ETIAS application process is digital and requires only a few of these. Its main concern is that the information you provide matches what the international databases have of you.
These are the documents and pieces of information you will definitely need to start your application:
Valid passport : It's needed to fill out the application form, and you also need to attach a virtual copy of it to your submitted form.
Email address: An active and updated email address is mandatory so that you are contacted if any additional documentation is needed, and to inform you about the ETIAS results when available.
Method of payment: It's required to make the online fee payment. I can be done with a credit/debit card or a PayPal account.
How soon must I apply for the Spain ETIAS?
There is no written requirement as to when you should apply for the Spain ETIAS before traveling; the only suggestion is to do so at least 96 hours prior to your flight. To make your process faster, or if you are running behind on getting your ETIAS ready, applying through iVisa.com gives you the option of choosing a quicker processing speed.
These are the current iVisa.com options for processing ETIAS documents:
Standard processing option: It's the most affordable alternative but will take a decent amount of hours to get the results delivered.
Rush processing option: Is a better option to get your ETIAS delivered faster but at a higher cost.
Super rush processing option: For a higher price, this is the fastest option to get your documents delivered.
What is the Spain ETIAS process for citizens of Honduras?
The Spain ETIAS application process is the same for all travelers, and very easy to fill out. The easiest and fastest way to get your documents moving and receive results is by completing your application through iVisa.com.
These are the iVisa.com steps:
First fill in the questionnaire with your information and choose the most convenient processing alternative for your documents.
Second, you must double-check that the details provided previously are correct, and make an online payment.
Third, revise that you have provided all required documents and key information. Finally, you can submit your application form.
After submission, you'll get the results delivered based on the processing alternative you chose.
How safe is the iVisa.com service to use for my ETIAS application?
Applying for your ETIAS with the iVisa.com service gives you the advantage of choosing a faster processing speed and having your information entirely protected. The website uses an updated and reliable security system to protect your details from digital threats.
You can read some reviews about our services for additional details.
Where can I find additional information about Spain ETIAS?
If you are interested in reading more information about the Spain ETIAS for citizens of Honduras, you can review all the content on the iVisa.com website. For help on specific questions about the ETIAS, you can reach out to our customer service team through a chat message or email for their assistance.