Spain is a country located in the Iberic Peninsula which it shares with Portugal. Spain is well known for its cultural and historical inheritance, such as beautiful mosques, its popular dances like flamenco, or even its exotic cuisine. Cities such as Barcelona, Madrid, or even Ibiza are the best places to enjoy and discover southern Europe. That is why we should not be surprised that Spain receives more than twenty million visitors per year, becoming the second most visited country worldwide.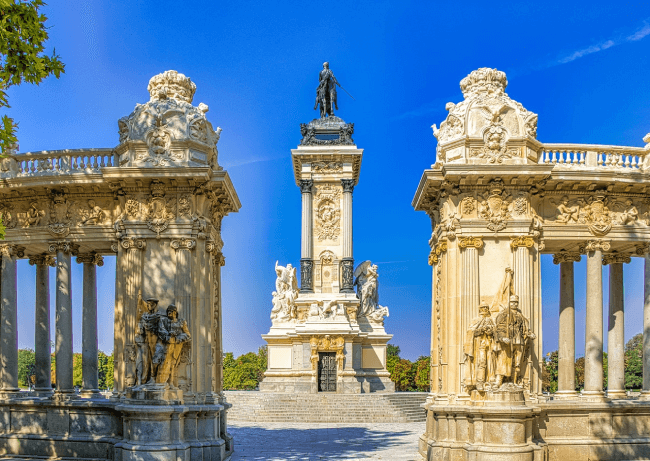 Many of you may plan to visit this wonderful country soon, yet you might have read about the new immigration restrictions that have been announced by the European Union. According to the latest reports coming from the E.U headquarters, citizens of Singapore visiting Spain will need an ETIAS from late 2022. This document can be obtained from the official website, or you could save some time and effort by doing it with iVisa.com from your home's comfort.
You will not need anything else more than your passport, current email address, and a valid payment method. We will do the rest for you. That is why we suggest you read this article to learn more about the new ETIAS, and how you can save time and effort by doing this procedure with iVisa.com.
Frequently Asked Questions
What is precisely the ETIAS, and why do I need it?
European Travel Information and Authorisation System, or the ETIAS, is an electronic document implemented by the European Union for visitors from almost sixty countries that now count on a visa exemption. Its primary purpose is to identify the tourists or any person that enters the region. This immigration measurement was taken after the refugee crisis and the terrorist attacks that hit the Schengen zone.
This document can only be used if you are willing to visit Spain or any Schengen country for less than 90 days.
If you are a Singapore Citizen and are willing to visit Spain next soon, you will not be required to present the ETIAS yet, but only your passport. However, from late 2022, it will be mandatory for all Singaporeans to show their ETIAS before entering Spain or any country in the Schengen zone.
Is the ETIAS the same as the Schengen Visa?
No, it is not the same. The ETIAS is a visa waiver program created by the European Union to identify most people from the Schengen region easily. It can be obtained online without any restrictions.
On the other side, the Schengen Visa is a document that can only be obtained by filling questionnaires and presenting it to the embassy. It has more requirements, and it is a longer process than an ETIAS.
What are the required documents for the ETIAS?
As we said before, Singapore citizens are not required to apply for an ETIAS yet, since it has not been fully implemented. However, by the end of 2022 you will have to solicit it. Since it has not been deployed, the documents may vary from time to time. But if you do it with iVisa.com, you will only need three papers, as we mentioned before. These are:
Your passport.
Your email address.
Your credit/debit card or Paypal account.
Remember that you will not obtain your ETIAS if you don't provide them since these are fundamental requisites.
What are the fees and the processing times for the ETIAS?
As it has not been launched yet, the official price has not been revealed. Fortunately, iVisa.com understands that your option will depend on your needs. That is why we have implemented three processing times that fit on how affordable are for you. These are:
Standard Processing option: It is the cheapest option we offer, but it will take more time to process your ETIAS.
Rush Processing Option: It's a quick option, yet you will have to pay a bit more.
Super Rush processing Option: It's the fastest option, and it is also the most expensive one.
If you process your ETIAS with iVisa.com, you will not have to be worried about those long questionnaires, and you won't need to attach the list of documents required. We will provide you the best service that you deserve.
Ready to start? Then click here, and everything will be ready for you to start.
What are the steps that I should follow with iVisa.com?
The ETIAS process will be straightforward if you use iVisa.com. We have designed an easy-to-follow procedure by creating only three simple steps. You will not have to leave your comfort. These are:
First, complete a short application form here and then choose your favorite processing option.
Second, check that your information is correct, and choose your preferred payment method.
Third, attach the required documents and submit them.
You won't need to do more than these simple steps. If you have any inquiries or doubts while doing the procedure, our customers' service agents will be there to help you any time!
Do not hesitate to do it with us, click here, and you will receive your ETIAS without leaving the comfort of your home.
Is it safe to use iVisa.com?
It is entirely safe! Our platform reckons with the best security system that will protect your information from third-parties. If you still have some doubts about our services, we advise you to read our reviews from our satisfied clients.
If I have any questions, how can I contact you?
You can get in touch with us whenever you want. Our agents are there to answer any doubts that you may have.