If you didn't have enough reasons to visit Spain, then food will convince you. You need to experience tapas in Spain, which we must say is very different from your local restaurant. Visit San Sebastian and enjoy de pintxo scene with tons of delicious food presented in small bites over slices of baguette. Also, try the seafood, cured ham, paella, Spanish tortilla, and more! Spain is waiting for you with fabulous cuisine, start packing your bags!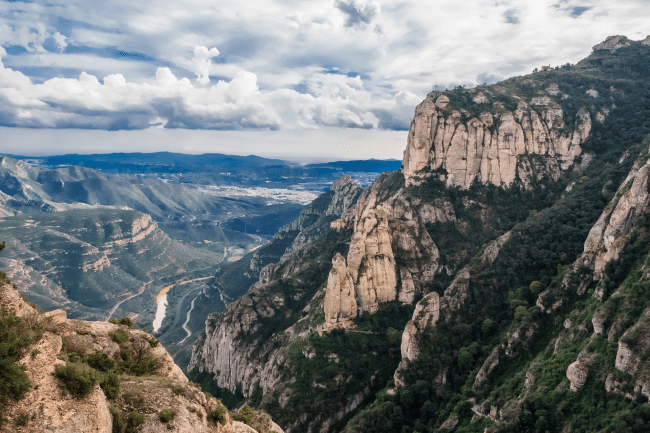 Citizens of Nicaragua who would like to visit Spain have to obtain a new electronic form known as ETIAS. Spain ETIAS will be mandatory for international travelers, but it is easy to get with iVisa.com.
iVisa.com provides a fast, simple, and trustworthy service. Obtain the Spain ETIAS with iVisa.com!
Find more details about Spain ETIAS next.
Frequently Asked Questions (FAQs)
What does ETIAS stand for?
ETIAS is the acronym for European Travel Information and Authorization System. The Spain ETIAS is 100% online, and you only need a few minutes to fill it out. From the comfort of your home, you can obtain the Spain ETIAS!
I'm from Nicaragua, do I need a Spain ETIAS?
Yes! Citizens of Nicaragua must get a Spain ETIAS if they are planning a trip to Spain. Over 60 countries around the world don't need a visa to the Schengen zone, which is the case of Nicaragua. As these nationalities don't need the Schengen visa, they will have to acquire the Spain ETIAS.
iVisa.com can help you with the ETIAS process!
Is Spain ETIAS valid for the Schengen zone?
Yes, the ETIAS authorization is not exclusive to Spain. The Spain ETIAS is valid for the 26 states in the Schengen area. Don't forget that not all European countries are part of the Schengen agreement. Use the iVisa.com Visa Checker to know if you need an ETIAS or another travel document.
Get in touch with our customer service team if you need some help.
Is Spain ETIAS valid for multiple trips?
Yes! Citizens of Nicaragua with a Spain ETIAS can travel to Spain or the Schengen zone multiple times. However, they must comply with the next parameters:
iVisa.com will offer the Spain ETIAS soon!
What is the required information for ETIAS?
The Spain ETIAS will require personal details and trip information from travelers. As well, visitors need to provide info about past trips to war zones, visa denials, and medical records. Get the following too:
What are the processing times?
According to your time and budget, you can choose between the following options:
Which are the steps for the Spain ETIAS?
Citizens of Nicaragua should go through the next 3 steps to acquire the Spain ETIAS:
After these steps, you will get your Spain ETIAS!
What will I receive in my email inbox?
Citizens of Nicaragua will receive the Spain ETIAS authorization in their email inbox. iVisa.com will send the ETIAS to the email address in the application. Travelers who receive the Spain ETIAS must save it or print it and show it upon arrival.
I have children, do they also need an ETIAS?
If your children have a nationality that is exempt from a Schengen visa, then they need a Spain ETIAS. The measure doesn't exclude children or anybody due to age.
Citizens of Nicaragua can start their children's applications here.
How safe is iVisa.com?
iVisa.com is 100% safe! iVisa.com works with a professional team that manages all types of travel requirements with the highest security standards. Review what our customers have to say here, and you will find out iVisa.com offers excellent services.
iVisa.com is your best option for the Spain ETIAS.
Who should I contact for more info?
Don't hesitate to contact the iVisa.com support team that is available 24/7. Also, you can write to help@ivisa.com.
Apply with iVisa.com and plan your Eurotrip! Citizens of Nicaragua can visit Europe with the Spain ETIAS!