We are sure you are ready to travel now that you have had your covid vaccine, or are close to getting it. Before you start planning your next trip, remember that you will need the Vaccination Passport before your arrival. This document has all the details about your covid vaccine. Don't worry about anything because iVisa.com can help you with the online procedure.
Spanish authorities requested different vaccines before the pandemic. Nowadays, the most important document is your vaccination passport or certificate that proves you got a covid vaccine. This is a new beginning for you as we know you have been waiting to begin traveling again. The struggles are far behind, and we see a bright new future for the tourism industry.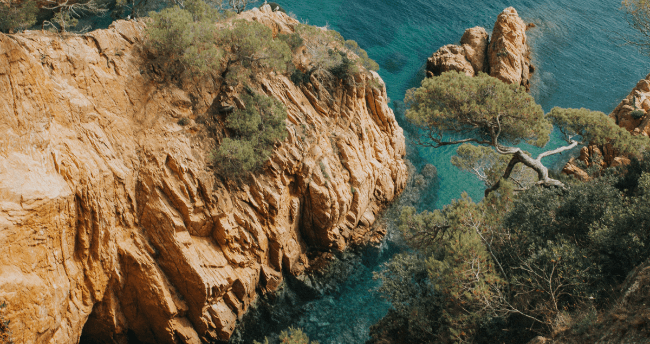 Frequently Asked Questions
What is the vaccination certificate, and what other required documents do I need to travel to Spain?
A vaccination certificate is a health certification that shows all your details about your covid vaccine. Once you obtain the Vaccination Passport, you can expect the doors to open for most countries, like Spain.
Besides, you need the Spain Travel Health Form. It is a mandatory document demanded by the Spanish Government to keep your personal data. We can answer your question: What vaccinations are required for Spain?
Will I need to quarantine on arrival?
People entering Spain don't need to quarantine unless they are from these countries: Brazil, South Africa, Botswana, Comoros, Ghana, Kenya, Mozambique, Tanzania, Zambia, Zimbabwe, Peru, and Colombia. For these travelers, there is a mandatory isolation period of 10 days.
We know all about the question: What vaccinations are required for Spain?
How much does this document cost, and when can I get it?
The Spain Travel Health Form offers three different fees according to how long you would like to wait for the travel document.
Standard processing time:

24 hours

-

USD 20.00

Rush processing time:

4 hours

-

USD 35.00

Super Rush processing time:

30 minutes

-

USD 60.00
Is iVisa.com safe?
Yes! We have worked for years with travel documentation, and we know we can help you with the Vaccination Passport. Trust our platform as we will keep all your details safe.
Head to the comments section for more details about our success stories. We have the answer to your question: What vaccinations are required for Spain?
Where can I find more information?
Reach out to our customer service agents who know all about the Vaccination Passport. We can take all your messages 24 hours a day and answer your question: What vaccinations are required for Spain?
Your covid vaccine opens plenty of trip possibilities. Take them and travel to Spain!
Go to the application page now
iVisa.com Recommends
Spain is a fascinating European country with lots to offer. Explore Bilbao, where you can find the unique Guggenheim Museum, an architectural masterpiece that has transformed this whole city. Designed by American architect Frank Gehry who used blocks of limestone and titanium sheets to create the shapes we see today. Out of this building, the Bilbao Effect was born. It is a phenomenon in which a city finds fortune from having a world-class building. Check the modern art collections and the temporary exhibits open all year round.
Explore Valencia and indulge in the extraordinary buildings. Spanish architect, Santiago Calatrava, created fascinating structures known today as the City of Arts and Sciences. Check the museums, art venues, the aquarium, and other marvelous modern architecture buildings you will find here. L'Oceanográfic, Europe's largest oceanographic aquarium represents different aquatic environments that explore from tropical ecosystems up to the poles.
Continue with Barcelona and the famous La Rambla, a boulevard full of local stores and a young atmosphere. The site goes from the Columbus Memoria near the port heading to the northwest of the city. Check the Plaça de Catalunya, where you will find plane trees and a spacious pedestrian zone. The flower and bird markets are incredible. Check the book and newspaper stands. Also, don't miss the restaurants and cafes. Street performers and artists make La Rambla the best site to spend an afternoon in Barcelona.