Spain also includes the Balearic Islands, which are famous for Ibiza. Ibiza is a great place to have an incredible night out with clubs all over the place boasting club nights hosted by globally-recognized DJs. Still, Ibiza has so much to offer. Beaches are fantastic, and you can find spa retreats to have a peaceful holiday too. Spain is the perfect destination!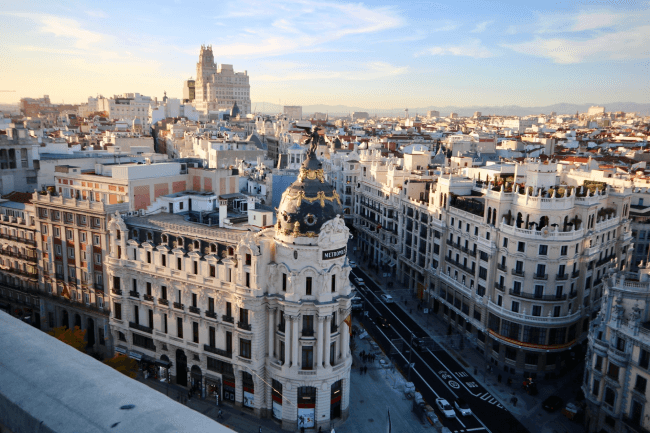 Citizens of Paraguay with a plan to visit Spain will have to follow the new entry guidelines called ETIAS. The Spain ETIAS is the new immigration system implemented by the European Union.
iVisa.com is already on top of the Spain ETIAS process, so you can try it soon. iVisa.com offers a fast, simple, and 100% reliable product.
Get more information in the following lines.
Frequently Asked Questions (FAQs)
What is ETIAS?
ETIAS refers to the European Travel Information and Authorization System. The Spain ETIAS only requires an Internet connection and a few minutes to finish the application. After you complete it, iVisa.com will send you an email with your ETIAS authorization.
Explore the ETIAS application with iVisa.com!
I'm from Paraguay. Should I apply for a Spain ETIAS?
Yes! Paraguay is among the countries that don't need a visa to visit the Schengen zone. For this reason, the Spain ETIAS authorization will be necessary.
Citizens of Paraguay must apply for a Spain ETIAS if they want to visit Spain.
Can I travel to other countries with Spain ETIAS?
The ETIAS has been implemented by the European Union, which means it's valid for several European countries, not only Spain. The Spain ETIAS gives access to the 26 countries in the Schengen zone.
If you want to know if you only need an ETIAS for the countries you are planning to visit, then go to the iVisa.com Visa Checker. We will tell you what travel documents you need!
Contact the iVisa.com support team if you have some doubts.
How long is Spain ETIAS valid?
The Spain ETIAS is valid for 3 consecutive years. Citizens of Paraguay can stay a maximum of 90 days in the Schengen zone and use the Spain ETIAS for multiple entries to Spain or the Schengen area.
What info is requested?
The application is simple. You only need to provide personal information and details of your trip. The online form could also have questions about criminal records, previous trips to risky countries, and visa denials, if applicable.
Citizens of Paraguay should get the next requirements:
Passport scan with a clear view of your photo and personal information.
A valid email address.
Payment options, either pay with a Paypal account or use a credit/debit card. iVisa.com has a minimum fee for the ETIAS service.
What are the processing times?
Citizens of Paraguay can choose between three options:
Standard processing service, the affordable option with a regular waiting period.
Rush processing service, a faster service if you pay a higher price.
Super Rush processing service when you need the Spain ETIAS document right away.
Spain ETIAS is easy to get. Try the iVisa.com service!
What is the procedure?
Answer the questions in the application and select an option to process the ETIAS (Standard, Rush, or Super Rush).
Review the form and complete any missing information. Pay with a credit/debit card or with a Paypal account.
Attach your passport scan.
Citizens of Paraguay will get the Spain ETIAS after these three steps!
Why do I need to provide an email address?
iVisa.com needs a valid email address so we can send you the Spain ETIAS authorization. As the Spain ETIAS is an electronic process, the only way to obtain the document is through an email address.
Citizens of Paraguay must show the ETIAS document to border control upon arrival. We are sure airport officials will request the Spain ETIAS document, so keep it with you at all times when entering Spain.
How secure is iVisa.com?
iVisa.com is the safest company in the market! Citizens of Paraguay can trust iVisa.com with their ETIAS procedure. We work with the highest security guidelines, and our professional team manages travelers' information safely. iVisa.com can provide the best service for your Spain ETIAS.
Read our customers' comments and discover more about iVisa.com services.
I have some questions. Where can I acquire more info?
Dive into iVisa.com main page, where we display all our services. You can also contact our support agents who are available 24/7. They will solve all your questions!
Apply and start your journey with iVisa.com!