The Schengen Visa is necessary for some citizens that want to enter Europe. One of the countries that have to apply for it is India.
If you're a citizen of India, then you have to get the Schengen Visa to visit any of the Schengen member states, including Spain.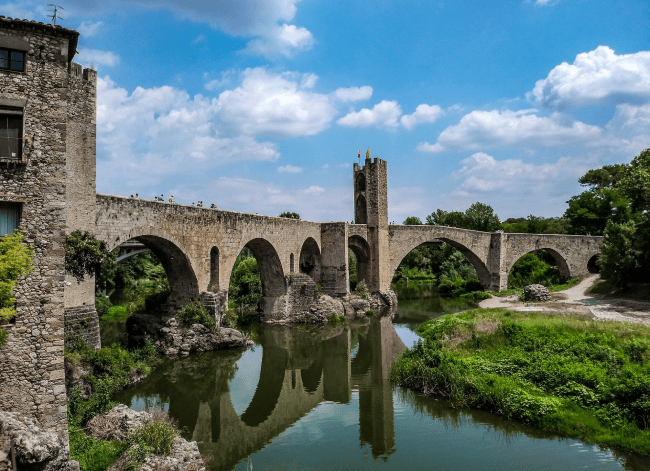 Spain is probably one of the most influential nations in Europe, and that's why its authorities usually have many restrictions on the country's borders to allow the entry of immigrants.
You can only get the Spain (Schengen) Visa for Citizens of India through the embassy for now, ​​but we'll probably have an online form at iVisa.com quite soon.
We've made this blog post with some valuable information about this visa so that you can get ready for your trip properly.
Frequently Asked Questions
What is a Spain (Schengen) Visa for Citizens of India?
Before planning your trip to the Schengen Area, you should know what a Schengen Visa is first. This is a travel document made for short visits in or transit through the Schengen Area. The Schengen Visa is distributed by one Schengen state (it'd be Spain in this case) and you can use it to stay no more than 90 days in a 180-day period. Nevertheless, keep in mind that this visa can be used to enter not only one Schengen state but all of them.
In other words, by having a Schengen Visa, you can travel not only to Spain but also to other countries that belong to the Schengen Zone like Italy or Portugal.
The Schengen Visa has more than one type depending on your travel purposes. The most popular is the Tourist Visa, and you can have it at the local embassy.
Also, take into account that if you want to work, live or study in Spain long-term, you'll need another type of National Visa.
There's more information about the Spain (Schengen) Visa for Citizens of India on this link.
Can I apply for a Schengen Visa online?
No, you cannot have this visa online now. However, due to the problems that the COVID-19 pandemic caused, the European governments have worked hard to provide access to the Schengen Visa online.
That's why we can ensure that we'll likely give you an online alternative in the future.
We only have this online option available now, but we ask you to stay tuned to our website for forthcoming news.
What documents or items are necessary to get the Schengen Visa?
We suggest getting the following things once you decide to get your Schengen Visa. If we offer you an online form in the future, we'd still ask you the same items and documents:
Your passport with a valid expiration date.
Two passport photos that should've been recently taken. You can use our passport photo assistance for help.
Your trip schedule.
Travel Insurance, and it should cover a minimum of 30,000 euros.
A valid proof of accommodation.
A valid proof of economic condition to ensure that you'll be able to stay there for the number of days desired.
Your current email address to receive the Schengen Visa and all the updates about the process.
Payment options like a debit/credit card or Paypal account to pay for your Schengen visa and other fees if required.
How much does the Schengen Visa cost?
The average price for this document is €80 for all adults and €45 for children if their ages range from 6 to 12 years old. Nevertheless, these prices can change depending on personal matters, and in case we give you the service in the future, we'll add an extra fee to prepare the visa quicker.
By taking advantage of online services you'd be able to pick one of the following procedure times depending on how quick you want the document:
Standard Procedure Time if you want to receive the visa quickly and easily but paying the least pricey option.
Rush Procedure Time, if you prefer to get the visa faster than the previous option, even if you pay a bit more this time.
Super Rush Procedure Time, if you prefer to receive your visa as quickly as possible even if you have to pay the highest price.
How can I apply for the Schengen Visa?
The Schengen Visa is not the same as a Spain National Visa, so we recommend that you are careful when asking for the Schengen Visa at the local embassy or consulate.
You can apply for a Schengen Visa by visiting a local embassy that issues it. That's why we recommend you ask your Spanish local embassy or consulate first to be sure that you'll receive the Schengen Visa there.
You'll probably be able to avoid this tedious process in the future thanks to our online services, as we're working hard to give you a valid option to accelerate the visa process. Once the process is ready, you'll have to do the following:
Fill out the application form with your basic info in the first step and select the procedure time.
Check the information and pay for your visa once you know the total price.
Attach the items required to the form and send it once you're ready with the process.
You might have to attend the embassy to complete an interview, but after that, you'd be ready!
Stay alert to our website to read more forthcoming news about Spain (Schengen) Visa for Citizens of India.
Is iVisa.com's online form safe?
We have ensured the safety of our customers for many years, mainly by having a high-quality system that prevents any data leakage.
We don't maintain any payment information either, so you can trust the services we offer.
If you have questions about our services, you can always check our reviews
I still have doubts about this document, where do I find more info about the Spain (Schengen) Visa for Citizens of India?
You can check more information about the Spain (Schengen) Visa for Citizens of India on this page. We also provide customer service support that can assist you at any time if you have problems while filling in an online form or using our services.
Stay alert to our page to get ready for the Schengen Visa easily!