Spain is a popular global tourist destination steeped in history, tradition, heritage and culture on one hand and fashionable and sophisticated cities on the other. Its diverse landscapes and climate offers a variety of enjoyable adventures and experience to be had. Football is the favorite national sport of choice and is home to the world famous Real Madrid team! But equally important is the infamous 'siesta' which is its legendary practice to rest and refresh, an integral part of its daily life! Read on to get more information on how you can get a Spain ETIAS for the citizens of Brunei.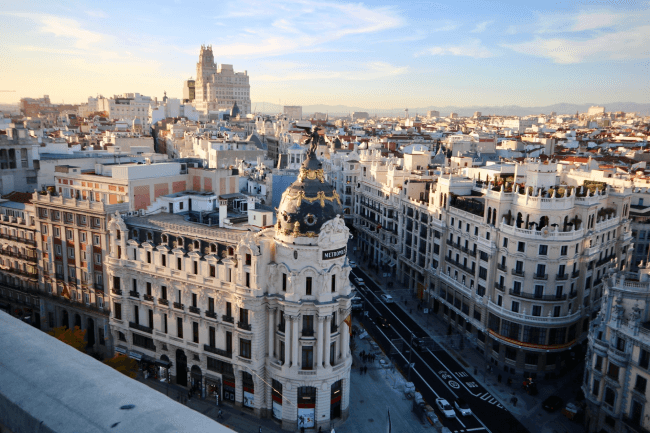 We have attempted to guide you in a quick and simple way to go through the information given below and plan your trip to Spain. All the information needed is provided below for you to understand how to fill out iVisa.com's online ETIAS application form. Do take a quick look!
Frequently Asked Questions
HOW DO I GET INFORMATION ABOUT THE SPAIN ETIAS?
We have given in detail all the information you would need here! There is a new EU visa waiver scheme which is necessary for non-Europeans to apply online to get a travel authorisation to enter the Schengen Zone. iVisa.com has developed a simple and easy ETIAS application form to assist you to obtain the Spain ETIAS for the citizens of Brunei!
Very much like a regular visa but this much simpler and less time intensive process, this new system is called the European Travel and Information Authorisation System or ETIAS. Citizens of Brunei would require an ETIAS to visit Spain. Read further to understand what you need to fill out the iVisa.com application form.
WHAT ARE ALL THE DOCUMENTS I WILL REQUIRE FOR THE SPAIN ETIAS?
The Spain ETIAS for citizens of Brunei requires very basic and accurate information about your contact details, job and travel (if you've been to war ridden nations) history. This information is required by the EU authorities to strengthen and address security concerns of the tourists and Spanish locals.
In addition to this, you will need to upload a valid passport, a passport size photograph and an e-mail address.
Check out iVisa.com photos to get the best passport photo ever!
WHAT'S THE PROCESS OF GETTING THE SPAIN ETIAS APPLICATION FOR THE CITIZENS OF BRUNEI?
The requirements are simple and elementary, and the process to get it is straightforward and easy.
We will help you through these 3 simple steps required to obtain it, as shown below:
STEP (1) , fill out the Spain ETIAS form and choose the time you would prefer (more on this below).
STEP (2), confirm that whatever you entered into your application is correct and upload the specified documents related to your nationality.
STEP (3) , then simply use your credit/debit card/Paypal account to pay the fee and submit.
Click here to get the online application!
IS THERE A PROCESSING TIME AND PRICE FOR THE ETIAS?
Given below are the details of all the information required to help you understand the 3 types of prices and the processing time:
OPTION I: The "Standard" option takes care of all the essential needs when you have enough time to wait ie. when you don't need to rush!
OPTION II: The "Rush" option allows you a faster option for a comparatively higher price. This is for when you don't have too much time on hand!
OPTION III: The "Super-Rush" option is extremely useful when you need to travel urgently and is priced higher accordingly.
For more information? please contact our customer agents.
IS THERE AN ESTIMATED TIME TO RECEIVE AND VALIDITY FOR THE ETIAS ?
Lets assume that all the information in your online application is authentic and the necessary documents are in order, then your ETIAS should get approved at the earliest, depending on the process time you chose. If there are any delays, it might take a maximum of 2 weeks at the most for you to receive it. Once received, the ETIAS is going to be valid for upto 3 years or until the end of the validity of the documents utilised in the application, whichever comes first.
Click here for any information you might need about how to get the Spain ETIAS for the citizens of Brunei.
WILL GETTING THE SPAIN ETIAS FROM IVISA.COM BE A RELIABLE OPTION FOR ME?
Absolutely, it is a safe option indeed! iVisa.com follows strict online travel procedures and makes sure it is followed strictly. With technologically advanced, safe and reliable systems in place, we make sure that your personal information is protected at all times.The process is above all, fast and simple, as we are well aware that sometimes filling out online applications can be quite time consuming and tedious.
Check out our client reviews to see what people have to say about the process!
WHERE AND HOW DO I GET MORE INFORMATION IF I NEEDED?
We at iVisa.com help find all the information you are looking for right here. iVisa.com and its efficient support and services team are always ready to help you with any information you need, you can contact us anytime!
All that is left to be done now is get your travel documents, itinerary and flight tickets in hand. Get packed and going ! Savour the exciting experience of exploring Spain at your own pace. Apply now for a Spain ETIAS for citizens of Brunei.