Spain is an amalgamation of culture and sophistication offering an exciting and exuberant holiday experience. With its varied landscapes to explore from snow capped mountains to its beautiful shore line, exciting cuisine and nightlife, making it a popular tourist destination. Madrid is the capital but there are several other cities that have so much that you can explore. Read further to get more information on how you can get a Spain ETIAS for citizens of the Bahamas.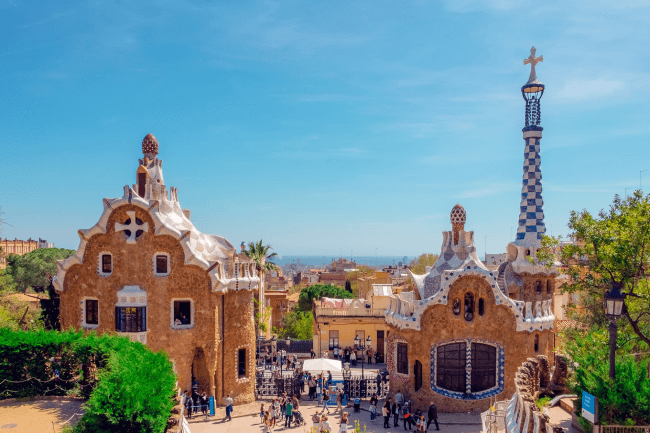 You can go through the information given below and plan your much awaited trip to Spain. All the information you require is provided below so you can easily understand how to fill out iVisa.com's online ETIAS application form. Read on now!
Frequently Asked Questions
HOW DO I GET INFORMATION ABOUT THE SPAIN ETIAS FOR THE CITIZENS OF BAHAMAS?
We have, right here, all the information you'll need! For non-Europeans, the new rule to enter the Schengen Zone is to apply online for a travel authorization, which is just like a regular visa but with a much simpler and less time-consuming process that is completely taken online. It's called the European Travel and Information Authorisation System or ETIAS.
iVisa.com has made it easier with an ETIAS application form that's made to help you get the Spain ETIAS for the citizens of the Bahamas! iVisa.com has a very secure and solid procedure in place that's process on par with the latest emerging trends. Keep reading to know more.
ARE THERE ANY IMPORTANT DOCUMENTS REQUIRED FOR THE SPAIN ETIAS?
In the Spain ETIAS form for citizens of the Bahamas, you'll be asked questions about your contact info, travel and work history, etc. The EU will use this info to assess your application so make sure you answer honestly to the best of your ability!
Apart from these questions, the only things you'll need to have are a scan of your passport check its validity and make sure it complies with the rules, your photograph and finally, make sure you enter an e-mail address that you will check often.
Check out iVisa.com photos to get a perfect passport picture!
WHAT IS THE PROCESS TO GET THE SPAIN ETIAS APPLICATION FOR THE CITIZENS OF BAHAMAS?
It's pretty straightforward, we at iVisa.com will help you through these 3 simple steps required to obtain it, as shown below:
STEP (One), fill out the Spain ETIAS form for citizens of the Bahamas with your information and choose the processing time you find appropriate.
STEP (Two), confirm whether the info you entered into the form is correct and upload your passport and photograph files.
STEP (Three), simply use your credit/debit card/Paypal account to pay the fee and click submit.
IS THERE ANY PROCESSING TIME AND WHAT IS THE RELATED PRICE?
Here are some details to help you understand iVisa.com's 3 types of prices and the processing time:
OPTION A: The "Standard" option is the basic package with the lowest price and the longest waiting time.
OPTION B: The "Rush" option gives you a slightly higher priority and processes your ETIAS faster for a higher price.
OPTION C: The "Super-Rush" option put you on the highest priority and delivers in the least time possible for the highest price.
Want more info? Reach out here!
HOW RELIABLE IS IT TO GET THE SPAIN ETIAS FROM IVISA.COM?
We're a reliable and sure-shot option! iVisa.com has a strict online travel procedure and makes sure all compliances are followed diligently. We have created advanced, safe systems that are made to protect your personal information. We just want to make your experience simple and quicken the entire process of filling out online applications!
Check out our client reviews and see what they're saying!
HOW DO I GET MORE INFORMATION IF REQUIRED? WHERE DO I GET IT?
Extensive efforts have been put to ensure we provide you with all the information you need. iVisa.com and the support and services team are always at hand to help you with any information you require, you can contact us whenever you need!
Check list all marked off? Now all that you need is to get packing and get on that flight to magical and exciting Spain! Apply now for your Spain ETIAS form for citizens of the Bahamas.