All travelers wishing to enter Suriname nowadays have the opportunity to do it by having a special travel document on hand. This document is the Suriname Health Declaration, which is available online by filling in an application form. This is the most important thing to consider about the Suriname Covid Travel Restrictions.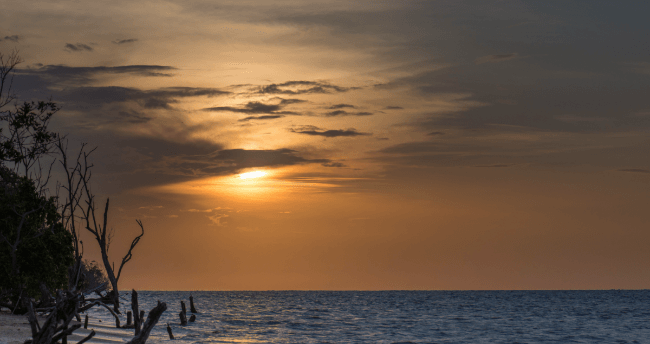 Aside from the health declaration, there are other things you should consider, including if it is necessary to take a COVID-19 PCR Test, and also if your country of origin is eligible to enter and apply for this document. At iVisa.com we can help you with that by offering you key information which will be helpful for your travel to Suriname. Read the questions below to learn more.
How to get your travel documents at iVisa.com
Go to our application website.
Complete the online form by offering your private details. Then, select a processing time.
If you find any mistakes while applying, make sure to correct them so that there are no issues with the application form. Once you're done with that, pay for the fees.
Obtain the health declaration by email inbox once it's approved.
Notice that you might need to hand-sign and print the document to display it to the officers at the airport.
Begin your application process now
Frequently Asked Questions
What is a Suriname Health Declaration?
The Suriname Health Declaration is a mandatory travel item that the Government of Suriname originated to reach out to you or anyone you've been in contact with while visiting Suriname if there's a risk of COVID-19.
Are there Suriname Covid Travel Restrictions?
Yes, there are. Some of the Suriname Covid Travel Restrictions are:
Having a Suriname Health Declaration before entering the country.
A negative PCR COVID-19 test. It should be taken within 72 hours before the trip. It is mandatory only for people older than 12 years old.
Mandatory 7-day quarantine.
What do I need to apply for the Suriname Health Declaration?
We recommend you to follow the checklist below to make sure you'll have the Suriname Health Declaration by email inbox:
Your passport details, including a scanned copy of the information page.
Travel information, including the airline confirmation
A negative PCR COVID-19 test certificate (taken within 72 hours before your travel).
A passport-size photo
An accommodation booking.
Health Insurance.
Your Email address
Paypal or a credit/debit card to complete payments.
We also recommend you to use our visa checker to make sure you're eligible to apply.
Do I need a COVID vaccine or vaccination certificate to enter Suriname?
Yes, Suriname has been taking steps to restore travel within its borders. In order to enter Suriname, you'll need to display your COVID vaccine passport or vaccination certificate, and you won't need to follow a quarantine.
Since information may change quickly, we advise you to follow up on the latest Suriname travel updates and/or contact your local embassy.
What is the price of the Suriname Health Declaration?
This document can be obtained for free with official websites but it can take you much time as these websites tend to be crowded. To enjoy a hassle-free process, we suggest you apply with our services, as we'll take care of the tedious part and you'll just have to fill in an online form.
Our services have different prices according to how fast you want your document. These are the alternatives:
Standard Processing Time: This option is the least expensive.

USD 20.00

-

24 hours

.
Rush Processing Time: This option is a bit more expensive, but it's faster.

USD 35.00

-

8 hours

.
Super Rush Processing Time: This is the best alternative if you're in a rush.

USD 60.00

-

4 hours

.
Read more information about the Suriname Covid Travel Restrictions here
How to apply for the Suriname Health Declaration
Aside from the Suriname Covid Travel Restrictions, you must also get the Suriname Health Declaration before traveling to the country. This procedure is uncomplicated because it only has 3 parts:
Step one, fill in the request form with your private information and select the processing time you prefer according to the urgency you have.
Step two, check all the information carefully to avoid errors, and then continue with payment using your favored payment mode.
Step three, join the documents needed to the form and finish the online process by clicking 'submit'.
Once you're done with that, you'll have to wait for your health declaration by email inbox.
Click here to start.
Is iVisa.com safe?
Yes, at iVisa.com we have created a top-notch program that won't put any data at risk. If you feel uncertain about it, feel free to review our client's comments.
Where can I find out more information?
Receive more details related to the Suriname Covid Travel Restrictions on this page or contact our customer service agents if you prefer to have faster and more personal assistance while completing the form.
iVisa.com Recommends
Suriname might not be the first country that crosses your mind when thinking about Southamerica, especially in a region where you can also enjoy Brazil, Colombia, Venezuela, and more. However, this small country located between Guyana and French Guiana has some interesting spots that will probably make you fall in love instantly.
For example, you have Brownsberg Nature Park, which is a protected area located in the Brokopondo district. This park is home to the three-toed sloth, the black-headed caique, corn monkeys, giant Americas, turnip-tailed gecko, red Coro Coro, and other exotic species, so it's a must when entering Suriname.
Suriname also has Fort Zeelandia, built around a border trading post by English immigrants in the 17th century. Its name came from the Dutch who took it years later. This place works now as a museum that allows you to learn more about Suriname's history.
There are other places to visit like The Nature Reserve of Central Suriname, Voltzberg, and Bigi Pan, but we remind you to apply for your Suriname Health Declaration first so that you can enjoy all that.