Citizens of Nepal belong to the 100 nationalities that must apply for the Suriname e-Visa to enter Suriname. Luckily, thanks to iVisa.com this application process is simple and fast. You only need to apply on our website and then we will do the rest.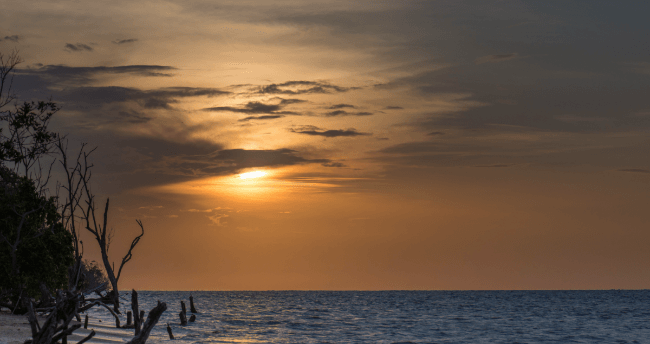 Get your electronic visa from the comfort of your home! Learn more about the Suriname e-Visa for citizens of Nepal, with the FAQs down below.
Frequently Asked Questions
Do I need a vaccine to travel to Suriname as a citizen of Nepal?
The World Health Organization recommends that all visitors travel to Suriname already vaccinated against Rabies, Hepatitis A, Hepatitis B, Typhoid, and Yellow Fever.
Regarding the Covid-19 vaccine, the government has stipulated that only travelers fully vaccinated can enter the country for tourism purposes. Unvaccinated travelers can only enter the country for essential reasons and with a traveler permit.
Do I need a PCR Test to travel to Suriname as a citizen of Nepal?
Indeed! All travelers, except for minors under the age of 12, must present a negative PCR test result taken within 72 hours before arriving in Suriname.
If you are unvaccinated, you also need to carry health insurance that covers all medical costs related to COVID-19.
Do I have to quarantine upon arrival in Suriname as a citizen of Nepal?
Only unvaccinated travelers must quarantine in a registered hotel for 7 days.
What is the Suriname e-Visa for citizens of Nepal, and how to apply for it?
The Suriname e-Visa is an electronic document that allows citizens of Nepal to enter the country without any problem, only for tourism purposes. This is a single entry type of document that allows you to enter for a maximum of 30 days Per Entry.
If you are interested in applying for the Suriname e-Visa for citizens of Nepal, you can follow 3 simple steps.
Step 1: Fill in the online questionnaire, then choose the processing alternative that fits your travel needs.
Step 2: Review that you have entered all your information correctly before selecting your payment method, if there is a mistake, your application process will be invalid.
Step 3: Finally, submit all the required documents and we will do the rest.
What are the application processing costs for the Suriname e-Visa for citizens of Nepal?
You can choose between 3 alternatives, depending on your travel needs and your budget.
Standard Processing:

7 Business Days

-

USD $136.99

.
Rush Processing:

5 Business Days

-

USD $187.99

.
Super Rush Processing:

3 Business Days

-

USD $246.99

.
iVisa.com prices include the government fee.
What documents do I need to submit to apply for the Suriname e-Visa for citizens of Nepal?
Passport personal information, it must have at least six months of validity.
Recently taken Passport-size photograph.
Airline information.
Your email address so you can receive the Suriname e-Visa.
The payment method can be credit or debit card.
Can I trust iVisa.com?
Without hesitation! iVisa.com is considered one of the best companies to process your data documents. Hundreds of customers have traveled thanks to us and you can read about it in our review section.
I still have questions about the Suriname e-Visa for citizens of Nepal, what can I do?
If you have any questions you didn't find in our FAQs, you can contact our customer service agents. They can help you 24/7.
iVisa.com Recommends
During your visit to Suriname, don't hesitate to visit the Brownsberg Nature Reserve & Brokopondo in the Upper Suriname River. This Nature Reserve is named after the 560-meter peak that lies at the heart of the Reserve.
This tourist attraction was inaugurated in 1969 and has a size of 112 square kilometers of virgin forest inhabited by more than dozens of rare species of animals. This place is a perfect place to walk through an impressive piece of nature covered by a thick jungle. Inside the Natural Reserve, one can find different trails that will take you to viewpoints, and because it is located on an elevated plateau, you will have wonderful landscapes to enjoy.
During your tour you may encounter different animals along the trail, however, some of the most interesting ones you may encounter are the red howler monkeys that scream from the treetops or the black-bearded sakis that will observe you from the branches. One should not be afraid of any of these animals as they are harmless and only as interested as you are.
If you want to spend the night, the park operators offer rustic accommodations, camping sites, and hammocks within their headquarters.