Suriname has recently updated the Suriname Visa Exempt Countries list, meaning that many foreign visitors can now travel to this country without visiting an embassy or applying for a paper visa. Better yet, travelers will only need to apply for a Suriname E-Tourist Card, which is available at iVisa.com.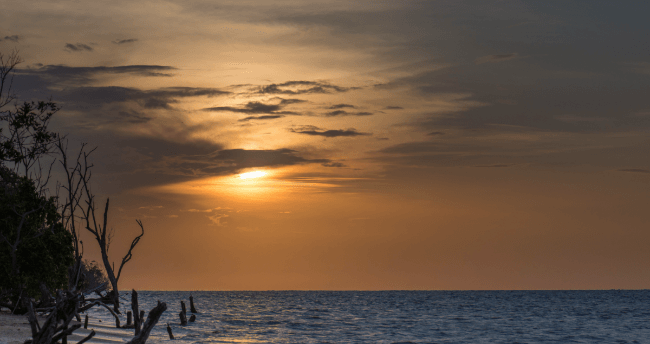 Over 53 countries can now apply for the E-Tourist Card. To help with the updated information about this document, we created this article with a brief guide on how to apply for it. Read below to see more details about the Suriname E-Tourist Card and the Suriname Visa Exempt Countries.
Frequently Asked Questions
What are the current Covid-19 restrictions to travel to Suriname?
This information changes constantly,and it is based on your country of origin, so we recommend you head up to our product page so that you can get the most up-to-date info about these Covid-19 restrictions.
To see more details about the Suriname Visa Exempt Countries, read below.
Do I need a COVID vaccine or vaccination certificate to enter Suriname?
COVID test prior to arrival: PCR within 48 hours or antigen within 24 hours

COVID test exemptions: Children under 12 and fully vaccinated travelers.
Do I need to quarantine once I get to Suriname?
Quarantine requirements: There are no quarantine requirements.
What are Suriname Visa Exempt Countries?
The list of Suriname Visa Exempt Countries is long. It has over 53 countries and it is constantly updated, so we suggest you visit iVisa.com to see this entire list and confirm if you need the E-Tourist Card or not.
What is a Suriname E-Tourist Card, and how can I apply for it?
The Suriname E-Tourist Card is a travel document that allows you to visit Suriname for tourism purposes. It is valid for 90 days and it offers a single entry.
To apply for this E-Tourist Card, you only have to follow these steps:
First, fill in the online request form with your private details and select a processing speed.
Second, review the information registered in step one and pay for the fees.
Third, attach the documentation required and submit the form to get your document by email.
Keep reading the lines below to see more details about the Suriname Visa Exempt Countries and the E-Tourist Card.
What are the documents required?
Before applying for your E-Tourist Card, make sure of having the following:
Applicant Photo.
Passport Personal Details Scan.
Airline Confirmation.
An email address.
A Debit or Credit Card.
What are the cost/processing times?
The Suriname E-Tourist Card has a different price depending on the processing speed you choose. In addition, we offer the following processing times (be aware that the costs include the government's fee):
Standard Processing Time:

USD $94.99

-

24 hours

Rush Processing Time:

USD $146.99

-

8 hours

Super Rush Processing Time:

USD $209.99

-

4 hours
Is iVisa.com a safe website to apply for an E-Tourist Card?
Yes, it is! Our platform allows you to get your E-Tourist Card on time and with little effort! Also, we are very sincere about the services we offer, which is why we kindly ask you to check our comment section if you have more questions about it.
Where can I learn more about the Suriname Visa Exempt Countries?
If you still have questions about this topic and the Suriname E-Tourist Card, we invite you to keep exploring iVisa.com or, better yet, contact our agents that are ready to help you out!
iVisa.com Recommends
Located in equatorial South America, you can find a nation that's often forgotten besides its incredible beauty: Suriname. This country is a mix of tropical rainforest, roaring rivers, Dutch colonial history, and prominent ethnic diversity. Here, you can split your stay between the dense interior jungles and the lively cities with fantastic restaurants and vibrant nightclubs.
You should start your journey in Paramaribo, the capital city. One way to describe it is as a combination of the American Wild West with Amsterdam city. 'Parbo,' as locals friendly call it, is a multi-ethnic city filled with many things to try. It's also a UNESCO World Heritage Site, meaning that you shouldn't overlook it while staying in Suriname. It is a perfect place to enjoy grassy squares lined with black and white Dutch colonial buildings. Besides, its citizens are very friendly and welcoming to foreigners.
If you prefer to enter deep inside the jungle, plan a tour to the Central Suriname Nature Reserve. It is the largest nature reserve in the country. Besides, it is home to one of the most beautiful attractions in the country: the Raleigh Falls (Raleighvallen).