Most travelers overlook the country of Suriname when planning a holiday to South America. But this tiny country is a hidden gem in the Americas, full of biodiversity and cultural richness. The mixture of African, Dutch, British, Indian, Indonesian, Chinese, and indigenous Amerindian roots gives way to an experience like no other.
The good news is that getting the valid travel documents you need for Suriname is pretty straightforward. Suriname's Ministry of Foreign Affairs recently implemented an online Entry Fee system that replaces the e-Tourist card and the Suriname Visa (electronic visa).
In this article, we'll explain the differences and how to apply for the Suriname Entry Fee. Get ready to explore the wonders of this country and its historic roots.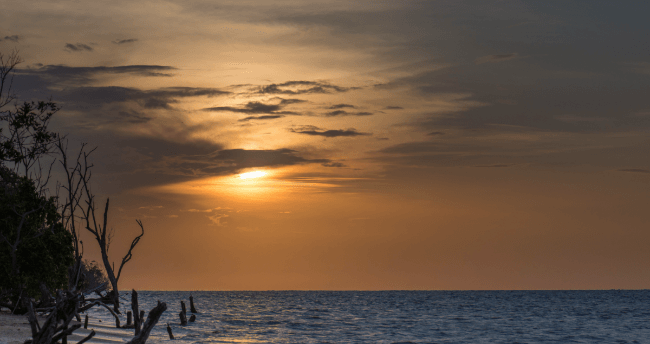 Which visa or travel document do you need to enter Suriname?
In order to enter Suriname for tourism purposes, foreign nationals must obtain a proof of paying the Entry Fee. This replaces the previous travel documents, the Suriname Tourist Card and the Suriname e-Visa.
From July 1, 2022, travelers must present this document upon arrival in Suriname. Passengers have to pay this fee to enter the country via Johan Adolf Pengel airport, French Guiana, or Guyana.
You can pay the fee in advance online, from the comfort of your home or office. The Fee Voucher will be emailed to you once you have completed the form and attached all the required travel documents. When you arrive at the airport, you must present it to the immigration officers.
If you need a long-term visa for Suriname, or another travel document, please contact your nearest embassy or consulate.
Who is exempt from paying the Suriname Entry Fee?
The Entry Fee is mandatory for everyone who wants to visit Suriname. Some visitors are exempt from paying the fee. This includes:
Passport holders from Vatican City
Passport holders from CARICOM countries
Those with Diplomatic passports
Those with a UN Laissez passer
Those with a PSA document or PSA card
Suriname Visa holders
Residents or those with the Suriname nationality
Requirements to obtain the Suriname Entry Fee voucher
You can only apply through iVisa for tourism purposes. You need to provide the following documents to apply:
A copy of your valid passport, that does not expire for at least six months after arrival in Suriname.
Payment method, such as a credit or debit card.
Valid email address to send you the confirmation of your approved document.
Costs and processing times for the Suriname Entry Fee voucher
The prices for your travel document varies depending on how fast you want to receive it. We offer three options for processing:
Standard Processing: Get your voucher in

24 hours

for

USD $94.99

.
Rush Processing: Get your voucher in

8 hours

for

USD $146.99

.
Super Rush Processing: Get your voucher in

4 hours

for

USD $209.99

.
When you apply for a travel document online with iVisa, the costs include all government fees.
How to obtain the Suriname Entry Fee voucher online
In both cases, all you need to do to apply is to follow these three simple steps:
Step one - Application: Complete the Suriname Entry Fee application form with your personal details and choose the processing time that best suits your needs.
Step two - Payment: Double-check that all the information entered is correct. We want to avoid any issues or delays with your application. Once you're confident that all your details are correct, pick your preferred form of payment and pay the service fee.
Step three - Upload your travel documents and confirm: Make sure that the scans are clear and that there aren't any glares or smudges that make your documents blurry. Then, submit your application.
Once we receive your application, one of our experts will carefully review them before processing your request. If there are any mistakes or inconsistencies, we will contact you via email.
COVID-19 restrictions for Suriname
Yes, besides your visa, you will also need to apply for a Suriname Health Form. It is a mandatory travel document allowing health officials to track and contain potential COVID-19 outbreaks. You can easily add this document to your visa application if you apply with iVisa.
What are the COVID-19 requirements to enter Suriname?
Passengers who have been fully vaccinated for COVID-19 are required to show their vaccination certificate or a COVID-19 recovery certificate not older than 6 (six) months before arrival in Suriname. Vaccinations are not required for children under 18 years of age.
For passengers not fully vaccinated or partially vaccinated, a negative PCR test or RT Antigen test result, issued by an accredited medical test entity, is required prior to departure to Suriname. Children under 12 years of age are exempted from the requirement to present a negative test result.
More information about visiting Suriname
Contact our outstanding customer support team. They are available 24/7 via chat or email [email protected] to answer any questions you might have about the Suriname visa application or Entry Fee requirements.