Taiwan decided to temporarily ban the Taiwan Visa extension for foreign travelers. This was necessary to ensure the safety not only of its citizens but also of all the travelers who enter Taiwan. As you can see, this means that you can't obtain Taiwan Visa Extension for now, but you're allowed to apply for a Health Declaration if you're from a visa-exempt country.
This new update is almost certainly due to the government's response to any emergency that could arise, including health emergencies. For your convenience, you should consider that most of the countries are free to enter Taiwan without needing a paper visa. The only thing required to enter this nation is either a Travel Authorization or a Health Declaration. You can also apply for both if necessary (that depends on your nationality) to save time.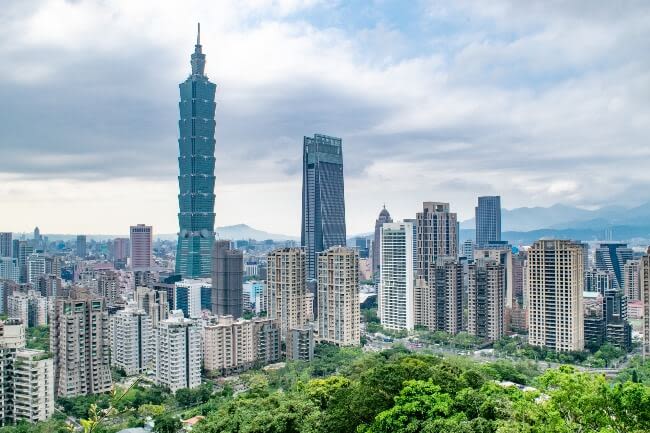 At the moment, travelers with valid visas or authorizations are the only ones who can enter Taiwan's borders, except for the national citizens coming from abroad or those coming from visa-exempt countries. In certain cases, the Taiwanese government may also require additional documentation from the travelers, but most of the time with the Health Declaration is more than enough. For your convenience, both documents can be easily obtained with iVisa.com.
One of the supporting documents that may be required is the Self-Declaration Form. In a nutshell, it is a declaration made in the point of view of the holder, claiming that he has none of the symptoms pertinent to the presence of coronavirus infection, including fever, dry, and shortness of breath.
If you want to learn more about the online process to receive your Taiwanese documents, keep reading the information in this article.
Frequently Asked Questions (FAQs)
What is a Health Declaration form and why do I need it?
The Health Declaration Form is an official document provided by health authorities of the country where the traveler is from. Its contents include information about the medical and health condition of the holder. It may even have a statement by the health authority asserting that the holder of the document is healthy.
Just remember that this document is different from the Travel Authorization since the Travel Authorization works just as an official paper that allows you to enter the country, but it doesn't offer details about your health. That's why the Taiwanese authorities will ask you to present both documents when entering the country.
Both of these forms are available online on iVisa.com's website. It is recommended that the traveler request the forms online so that they can be sure that what they are getting is the correct form with all the necessary information for entry into Taiwan.
Travelers are advised to go to iVisa.com and apply for their entry visas before they go to the airport and board their plane to Taiwan. Doing so ensures that everything is ready when it comes time for arrival in Taiwan and there is no time or money wasted by the traveler.
Why is Taiwan asking travelers to show Health Declaration Form?
Taiwan requires foreign travelers to provide Health Declaration forms along with their visas to make sure that they're healthy, especially if any health emergency arises (contagious diseases, natural disasters, etc.). The rationale is that if health authorities from another country vouch for the health of the form's holder, then the traveler has a low risk of infecting the local population since there is no evidence of the holder being infected with the disease.
In certain cases, it is not enough to just provide a Health Declaration Form. That's why we recommend you to request this document as well as the Travel Authorization.
How can I know if I'm eligible for the Travel Authorization or the Health Declaration?
You can check this information by using our visa checker tool. When entering iVisa.com's website, select your country of origin on the drop-down menu and let "Taiwan" as your destination. After that, you'll be able to verify if you need a visa or not.
What documents are required?
If you want to apply for your documents using iVisa.com's service, you'll need to have on hand these important requirements:
Valid passport with at least 6 months of validity.
Valid resident or permanent resident card / visa (if required).
An email address to receive the documents.
Payment options like Paypal or credit/debit card to be able to pay for the service.
What are the processing times and prices for the Health Declaration?
The price for your Travel Authorization or Health Declaration will depend on your country of origin. However, we can give you the price for both documents and also include the proper information about the processing times:
Travel Authorization Certificate for Indian citizens:
Standard Procedure Time – This alternative allows you to receive your document in 24 hours if you accept to pay USD $46.99.

Rush Procedure Time – With this option, you can get your Travel Authorization in 8 hours by paying USD $76.99.

Super Rush Procedure Time – This time, you'll only have to wait 4 hours if you pay USD $139.99.
Health Declaration Form for American citizens:
Standard Procedure Time – This alternative allows you to receive your document in 24 hours if you accept to pay USD $27.99.

Rush Procedure Time – With this option, you can get your Health Declaration in 4 hours by paying USD $50.99.

Super Rush Procedure Time – This time, you'll only have to wait 30 minutes if you pay USD $86.99.
If you want to see how much do these documents cost for your nationality, you can click here.
How can I apply for this document?
iVisa.com created an effortless 3-step method that works as an excellent system to avoid wasting time in vain. The steps to follow are:
First, enter this link and fill in the questionnaire form with your basic details, including your name and passport ID. Once you're ready with your information, select the processing time of your preference.
Second check all the information you offered to make sure that it is ok and then continue with iVisa.com's payment.
Third, attach the documents that were asked at the beginning of the process and send the online form.
By completing this procedure, your work will be ready. Now it's time for you to wait for your document once iVisa.com's team sends you the confirmation via email with the valid authorization made by the Taiwanese Government.
Why is it necessary to request for travel documents using iVisa.com?
1.Travel documents are easier to obtain if requested through the service. One of the perks of using iVisa.com is that the traveler will not have to go to a government office. He can just stay at his home, pull up the iVisa.com, and request the desired service. Then just sit back and wait for the documents to be sent to your email with instructions for use. Pretty easy.
2.You don't have to waste time on traveling and waiting in line to be able to speak to a clerk and have the document requested. You can use that time instead to focus on activities that matter and prevent stress from setting in.
3.You can apply from anywhere, even inside your home. This way, you can apply whenever you feel ready and avoid taking long trips to the embassy.
How safe is iVisa.com's service?
iVisa.com's service is totally sure thanks to its updated system that's been carefully designed. iVisa.com is a professional enterprise with an incredible team that will work with your application form easily. If you're not sure about our service yet, you can take a look at our clients' reviews on this link.
Where can I get more information?
Are you looking for more information? Visit iVisa.com to learn more. You can also pop us an email at [email protected] if you have any questions or concerns.