One destination that should not go overlooked in Asia is Taiwan. This country has many interesting beauties such as thermal centers and mountain ranges. It also has striking architecture capable of impressing anyone.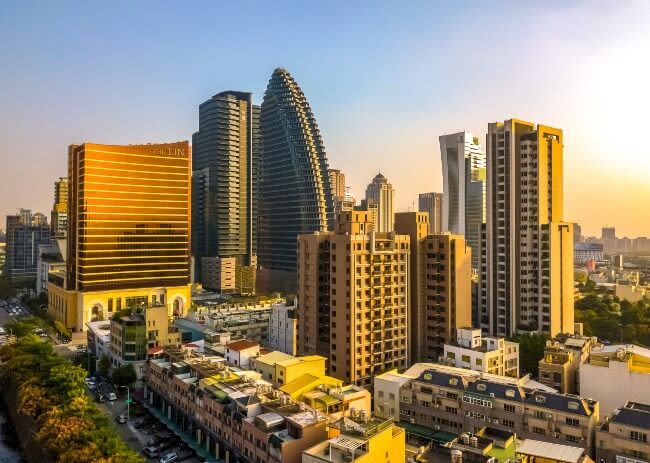 Visiting this country never hurts, especially if you have a Dominican passport. We say this because with your Dominican passport you can get the Taiwan eVisa and thus save the trip to the embassy or the long queue at the airport.
The Taiwan visa for the Dominican is nothing more than an electronic visa that you can obtain in a few minutes. If you want to have a good orientation on this document, we recommend you read the questions that we've written carefully in this article.
Frequently Asked Questions
How can I get the Taiwan visa for the Dominican?
You can get this document by visiting the local embassy, but this way you'd have to spend a lot of time. Visiting an embassy is always challenging for anyone's patience, as the authorities at the embassy tend to ask you a lot of things to get the document. This doesn't have to be the only way for you to get your visa.
You're lucky enough to be able to apply for a Taiwan eVisa. You can get this eVisa by using iVisa.com and thus saving a lot of time in comparison to the traditional way.
What is the meaning of 'eVisa'?
The eVisa mustn't be confused with the traditional Paper Visa. The eVisa works with an electronic system (contrary to the Paper Visa), and it's usually available for citizens who don't need to visit the embassy to enter certain countries.
For example, if you're Dominican, you only need a Taiwan eVisa to enter Taiwan. You don't have to visit the embassy to obtain a traditional visa.
But if your country wasn't eligible for the eVisa, you'd still have to apply for the Paper Visa.
You can check other details about the Taiwan visa for the Dominican on this link.
What should I get to complete the online process?
Services like iVisa.com have been created to spare all the bureaucracy involved in acquiring a visa. iVisa.com proved thousands of times that it can help travelers all over the world, and there's no reason you cannot try its services as well. However, you have to provide a few things to help us get started.
The most essential requirement is a valid passport. All travelers, no matter where they are from, need to have a passport. At the same time, depending on the case, you may also be required to present the following:
Proof of accommodation
Invitation letter
Bank statement
Return flight ticket
Copies of your passport's main page
Digital passport-sized photo
Immigration officers may or may not request to see the things on the list above. It is a case-by-case kind of situation. However, to prevent any unpleasant circumstances, we recommend you have them ready.
Is the Taiwan eVisa expensive?
It'll depend on the type of eVisa and also how fast you need it. Keep in mind that at iVisa.com you can pay for the document per sé, but you'll also have to pay a small fee for our services.
On our website, you can also choose between a single or double entry visa. You can easily get an idea of this by reading the following:
Standard processing: if you have plenty of time before your departure, then you can simply choose this processing option.
Rush processing: this option will shorten the waiting period a bit, but it costs a bit more.
Super Rush processing: if you have an emergency and you have to get your eVisa as soon as possible, then this is the best option available for you.
Get more info about the Taiwan visa for the Dominican here.
Why does iVisa.com charge me an extra fee?
You deserve a fast and reliable service, which is why we charge this extra fee. This is necessary only to give you the best service to get your Taiwan eVisa the easiest and quickest way possible.
How can I apply with iVisa.com?
If you have your items ready, then you can continue with the online application form, which is the easiest part. To complete it, just follow these steps:
Step one, go to the online form and fill in the blanks with your general info
Step two, go to 'review and checkout'. In this part, you have to review the information cautiously and then pay for the document.
Step three, attach the documents we ask you for. We'll always let you know the exact documents you need, so don't stress about it. After that, click the 'submit' button.
Remember that we won't charge you anything until you're sure of the total price and you decide to pay it. Plus, our payment platform is automatic and safe, so it won't retain any payment information you offer if that's your concern.
How safe is iVisa.com's online platform?
We've worked with eVisas and other electronic travel documents for many years. That's why we have a guaranteed service that doesn't jeopardize any detail of our database. All the information you provide us is completely safe and it won't be leaked.
In fact, we've been so careful with our service, that we've received thousands of positive reviews about it. You can see them on this page. Keep in mind that these reviews are available on verified websites like Trustpilot.
Where to find more information?
You can get other information related to the Taiwan visa for Dominican here, but if you prefer to get personal attention, then visit our customer service center. We'll contact you via chat online, and we'll be ready to solve your questions.
If you're ready to begin this online process, then wait no more and get started here.