You might not need proof of vaccination against COVID-19 for daily stuff like going to the supermarket, but if you want to travel abroad, then you might require valid proof. That's why you'll probably hear the term 'Vaccination Passport' a lot, especially these days when vaccines are getting popular.
Some nations like Taiwan are ready to help you get your vaccine certificate within a few minutes. Therefore, we recommend you to stay in this article to learn more about the Vaccination Passport Taiwan.
The information might change in the future (especially while everyone is getting vaccinated), but for now, we suggest you read the information in this article to learn more about this certificate and what you need to visit Taiwan nowadays.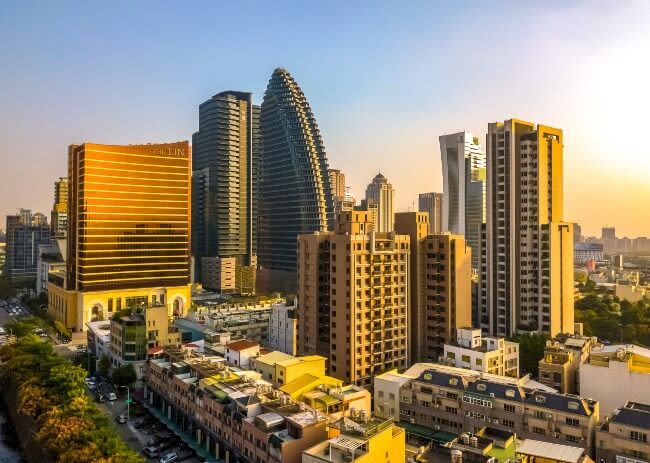 Frequently Asked Questions
What is the vaccination certificate and what other required items necessary to travel to Taiwan?
The vaccine certificate is nothing more than a valid document that proves you've been vaccinated against coronavirus. However, it can also be used to show that you're not infected with coronavirus or that your last results are negative.
We're constantly updating information related to the Vaccination Passport Taiwan. Nonetheless, we remind you that it is basically the same as the Health Declaration, and that's why you should consider the following list of items before visiting Taiwan:
Your Health Declaration, which is available on our website.
Your current passport.
A valid email address to obtain the updated information.
A valid credit/debit card, or a Paypal account to proceed with the payments (they're obligatory only while completing the online form).
Which countries can travel Taiwan without a visa?
Since September 2022, Taiwan is opening to visa-free countries. Here's the list of nationalities that can travel to Taiwan without a visa:
Here's the complete updated list: Andorra, Australia, Austria, Belgium, Bulgaria, Canada, Croatia, Cyprus, Czech Republic, Denmark, Estonia, Eswatini, Finland, France, Germany, Greece, Guatemala, Haiti, Honduras, Hungary, Iceland, Ireland, Italy, Latvia, Liechtenstein, Lithuania, Luxembourg, Malta, Marshall Island, Monaco, Netherlands, New Zealand, North Macedonia, Norway, Palau, Paraguay, Poland, Portugal, Romania, San Marino, Slovakia, Slovenia, Spain, Sweden, Switzerland, Tuvalu, the United Kingdom, the United States of America, Vatican City State, Belize, Nauru, St. Kitts and Nevis, Saint Lucia, Saint Vincent, and the Grenadines.
Do I need a COVID-19 test result to enter Taiwan?
COVID testing requirements: There are no testing requirements.
Do I need to quarantine in Taiwan?
Quarantine requirements: 7-day self-initiated epidemic prevention will be required.
Quarantine testing: Two rapid test kits will be given to travelers aged 2 and older.
Will I have to self-isolate once I arrive in Taiwan?
All travelers arriving in Taiwan must take a mandatory 14-day quarantine. See more information about on this link.
What is the price of this document and when can I get it?
The price for the Vaccination Passport Taiwan is basically the same as the Health Declaration. If there's any update related to it, we'll always let you know through our website. We remind you that these are our options:
Standard Processing Time:

24 hours

-

USD $46.99

Rush Processing Time:

8 hours

-

USD $76.99

Super Rush Processing Time:

4 hours

-

USD $139.99
How can I get the vaccinate certificate?
It's easy to get the Taiwan Health Declaration with us (keep in mind that this document is the same as a vaccination passport). We don't ask you to have many items on hand to apply for it. Besides, notice that this document is mandatory not only to confirm you haven't been infected by coronavirus recently, but also to confirm you have good health condition (no risk or other diseases like Malaria, Yellow Fever or Dengue).
To get this document online, follow these steps:
Firstly, complete the online questionnaire we offer and select the processing speed you prefer.
Secondly, check all the information you gave in the answers to ensure they're correct. Follow up with the payment by using your debit/credit card or Paypal.
Lastly, upload and add the documents required to the form so that you can finish the process successfully.
Once you finish the 3-step process, get ready to receive your document via email inbox!
Is iVisa.com safe?
At iVisa.com we try our best to keep our entire database 100% protected, meaning that you can use our platform with confidence. We ensure the protection of your information, and we are always ready to help you if you have doubts, so do not hesitate to contact our agents whenever you wish.
Where can I obtain more information about the Vaccination Passport Taiwan?
It is normal to still have questions about the Vaccination Passport Taiwan, so we suggest you check our FAQ page if you want updated details related to this document. You can also reach out to us online to have more personalized service.
iVisa.com Recommends
Asia is full of exotic destinations, and Taiwan is definitely one of them. This country offers you a pleasant stay. Taiwan is often referred to as a top tourist destination.
Taiwan is a small island nation located only 180 km east of China. It is full of modern cities, traditional Chinese temples, hot springs, and beautiful mountainous terrain. Taipei, the northern capital, is popular due to its busy night markets, Chinese Imperial art at the National Palace Museum. It is also popular for Taipei 101, a 509m tall bamboo-shaped skyscraper with an observation deck.
In Taiwan, you can explore many interesting places like the Taroko National Park, one of the nine national parks on the island, or the Sun and Moon Lake, the largest body of water and also one of the most popular attractions in the country.
Taiwan is home to other impressive places like Jiufen, an interesting mountain town known for the street markets that flood its main street; and Yangmingshan, famous for Japanese cherry blossoms and hot springs.
Get your vaccine certificate now and get ready to visit Taiwan!