Tanzania is a great destination for travelers who appreciate art and architecture, diving down to stunning coral reefs and safaris with awe-inspiring animals. Visitors will be delighted to experience the local Arab customs and warm hospitality when visiting this destination, but first, they need to learn more about important entry details like Do I need a vaccine to travel to Tanzania?.
Learn how to plan your visit down to the last detail with iVisa.com's expert help and read below to learn everything you need to know about Do I need a vaccine to travel to Tanzania?. Tanzania is a stunning country, and we believe that our readers deserve the opportunity to see everything it has to offer for themselves.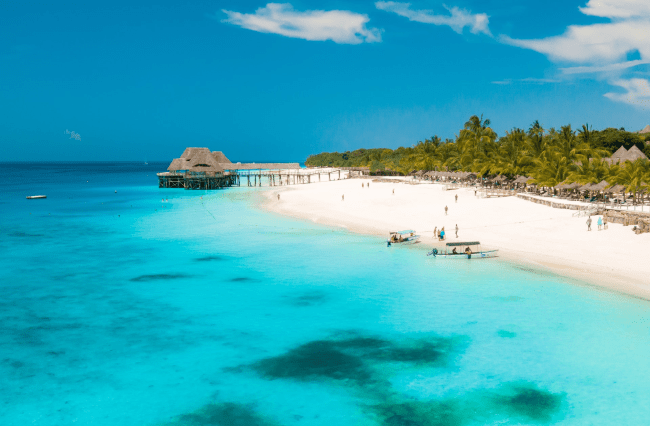 How can I apply for my documents with iVisa.com?
You can easily receive your travel documents by using our services and following these steps:
Write down your private information to fill in the online form properly.
Verify that your information is correct then select your preferred processing time and pay the appropriate fee.
Upload any required document scans, then hit submit. Once you're done with that, we will send you the document to your inbox when it has been approved and processed. That's all! iVisa.com makes it simple for you.
Frequently Asked Questions
Do I need a vaccine to travel to Tanzania?
The local lawmakers have made it clear that yellow fever is an important vaccine, which all travelers must show evidence of having to protect the citizens of Tanzania from the spread of this disease .
Hepatitis A and B, Cholera, Typhoid, Meningitis and Tetanus shots are key vaccines that most people have already had but should be confirmed before setting off. Also, malaria, dengue, and chikungunya exist in Tanzania so protect yourself from these illnesses by wearing mosquito repellent.
If you want to know more information about this topic Do I need a vaccine to travel to Tanzania? visit the iVisa.com country page for more news about entry requirements.
Do I need a COVID vaccine or vaccination certificate to enter Tanzania?
You don't currently need a vaccine to enter Tanzania, COVID vaccination passports or certificates are not mandatory to enter Tanzania. Now, if you are a COVID-19 vaccine certificate holder, you won't need to present a negative PCR test. Accepted vaccines are those authorized by WHO.
Since information may change quickly, we advise you to follow the latest Tanzania travel updates and/or contact your local embassy.
Do I need a COVID-19 test result to enter Tanzania?
The pre-departure test (COVID-19 test, PCR) is no longer required.
Do I need to quarantine in Tanzania?
Quarantine requirements: There are no quarantine requirements in Tanzania.
Do I need many requirements to enter Tanzania?
We recommend applying for your Tanzania Tourist eVisa using iVisa.com's user-friendly services to receive your documents promptly.
Plus, you don't need many requirements with us, only these:
Your passport with correct due date.
Copy of passport personal details.
Professional passport photo.
A copy of your airline ticket.
A credit/debit card to complete the payments.
How is the application process?
We can help you apply for your electronic tourist visa in three easy steps:
Complete the online form with your personal information.
Please check your answers to make sure they are all correct, then select your preferred processing time and pay the appropriate fee.
Upload essential document scans, then send us the form online.
How long could the process take?
Visit our Tanzania application page where you will find three different processing options to ensure that all travelers can enjoy a smooth entry, as the available processing options include an extra fast option for people who do not have much time before their departure date:
Standard processing (

USD $125.99

-

15 Business Days

) : The best option for people with enough time before the departure date
Rush Processing (

USD $145.49

-

13 Business Days

): Choose this processing speed when you can pay more and process your document faster
Super Rush processing (

USD $165.99

-

11 Business Days

): This is the best option when working on a tight deadline or in an emergency, but not the most economic. With Super Rush processing, you will get your document back, but you will have to pay more
Is it safe to use the iVisa.com platform?
We know how important privacy is to customers when it comes to personal data, and that users want to be sure that their paperwork is in the right hands. That is why you can find our chat function, available day and night for any question, problem, or concern that occurs to you. We use the highest quality protection software to carefully protect our platform with the best security so that your data is safe with us. You can also read some of the comments left by our satisfied customers to learn more about the reliability of our company.
Where can I read more information like this: Do I need a vaccine to travel to Tanzania?
If you are interested in more information along the lines of Do I need a vaccine to travel to Tanzania?, you can click on the iVisa.com website for more information, tips, and updates.
iVisa.com recommends
Tanzania is a beautiful African country that features Mount Kilimanjaro, Serengeti grassland safaris, and tropical islands like Zanzibar.
Kilimanjaro is a very important place in Africa, as it is the tallest mountain on the continent, the tallest free-standing mountain in the world -4,900 m high from its base to the top-and the fourth most prominent peak on Earth. That's why it is usually the most famous tourist attraction in Tanzania, so you should not forget to visit it.
Another place that you should make the most of in Tanzania is the Ngorongoro Conservation Zone, a protected area located 180 km west of the city of Arusha. In this place are two of the most interesting sites in Tanzania and world-renowned, the impressive Ngorongoro Crater and the Olduvai Gorge, one of the most important sites for the investigation of the evolution of the human species.
You cannot leave Tanzania without first visiting the famous Serengeti National Park, which is usually recognized by the annual migrations of thousands of wildebeest. Besides, this is the home of 'The Five Great Animals', so-called by hunters for years, which are the lion, the leopard, the elephant, the rhinos, and the kaffir buffalo. These animals are currently protected to prevent their extinction.
Apply here for your eVisa and get ready to explore Tanzania!