Due the global restrictions that are being carried out due to the consequences of the COVID-19 outbreak, the Thai government has imposed that if you plan to travel to Thailand from China, South Korea, Hong Kong, Macau, Italy or Iran you will need a Thailand Health Declaration in order to enter in this country, this also includes Thai's nationals.
Thailand Health Declaration will be checked at all international airports in Thailand by immigration officials, as well as a valid passport and visa (if required, according to your nationality), and you will also need a health insurance policy that shows a minimum medical coverage of 100,000 USD in Thailand and covers the COVID-19 disease.
You can apply for your Thailand Health Declaration by using our website, it's very easy!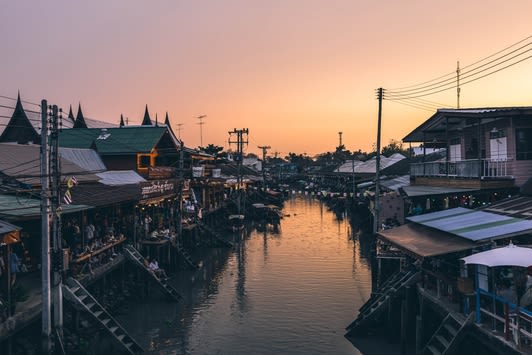 FREQUENTLY ASKED QUESTIONS (FAQs)
What are the documents required to apply?
For this application you will only need a regular and valid passport.
What are the processing times and prices?
We have three differents types of prices, each one corresponds to a processing time:
Standard: 3 Business Days and it costs USD 20.00
Rush: 2 Business Days and it costs USD 30.00
Super Rush: 2 Business Days and it costs USD 55.00
How can I apply for a Thailand Health Declaration?
You can use our [website](iVisa.com to apply for your Health Declaration.
How long does it take to apply for a Thailand Health Declaration?
This application takes a few minutes to submit and then, from 3 business days to 1 business day.
How many times can I enter in Thailand with a Thailand T8 Form?
Thailand Health Declaration is for singe entry only. Click here to apply.
Is it safe to use iVisa to get my Health Declaration?
Yes! You can trust that here in iVisa we will take care of your application carefully so you can obtain your Health Declaration successfully.
I have more unresolved questions, where can I find more info?
You can get more information by contacting us by any of our customer service channels, our phone number is +1 (786) 460-2707, you can also use our chat on our website, or send us an email to help@ivisa.com