Getting a PCR test regularly provides accurate information about your health condition related to the covid pandemic. In Istanbul, there are plenty of alternatives to get tested, from public hospitals to private clinics. Free tests are only available for Turkish citizens who show symptoms. If you don't have any symptoms, you can still acquire the test, but for a fee.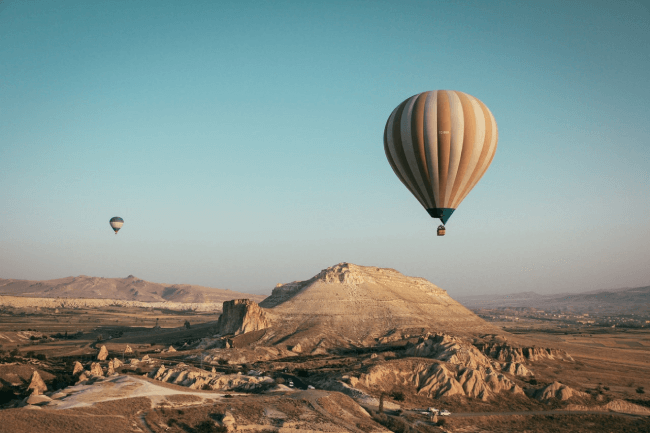 On the other hand, as a Turkish passport holder, you can check your alternatives when traveling abroad. You will likely need to get tested before your trip. Most health authorities around the world are requesting the test plus a Health Declaration.
For travelers who want to visit Istanbul and other cities in Turkey, they will need to bring their negative results from a covid test that they have taken 72 hours before, only if they are not fully vaccinated. Besides, they need to have the Turkey Passenger Locator Form before traveling. This health document is mandatory for anybody entering Turkey during the pandemic.
Explore all your options for PCR Testing in Istanbul, Turkey.
How can I get a PCR test in Istanbul, Turkey?
The Turkish government has opened a page exclusively for all topics related to covid, including testing centers. You could explore alternatives and public or private hospitals. There is free testing for residents who show symptoms or had contact with an infected person. In any other case, you will need to pay a fee to get tested. You can opt for laboratories, as well. Make sure they are certified by the Ministry of Health of Turkey.
If you want an English page with these details, we recommend checking the US embassy page for more information.
It's simple to find PCR Testing in Istanbul, Turkey. Keep reading for more details.
PCR testing for travelers from Turkey
In case you want to explore a destination and you're currently in Turkey, you have lots of options to get tested. In general, most countries are requesting PCR testing to assure you don't have COVID before landing there. As mentioned, traveling abroad isn't a valid option to get a free PCR test. Still, for a fee, you can have the alternative to get tested before your trip.
According to the US Embassy page, there is a testing center at the Istanbul airport that works 24 hours and 7 days a week. You can go for this service by showing your valid ticket and paying the fee. The results are usually released in 5 hours. However, you need to show the results at least 6 hours before your flight.
Moreover, check what health documents you will need to bring, In many cases, health authorities require a health declaration to provide more details about your current health state.
PCR Testing in Istanbul, Turkey, is available for travelers. Go for it!
PCR testing in Istanbul, Turkey for foreign visitors
The Turkish government has established a set of health requirements for incoming visitors. You will need to take a PCR test within 72 hours before starting your trip to Turkey if you are not fully vaccinated. Upon arrival, you will need to show the negative results for a smooth entry. There are no quarantine requirements upon arrival unless the passenger displays COVID-19 symptoms. In that case, the passenger will be quarantined at the airport for 2 hours while they wait for their test results. If the PCR test comes back positive, they will be taken to a hospital for treatment.
Don't forget you need to have the Turkey Passenger Locator Form before your trip. The process is simple, and you have iVisa.com ready to help you with your requirements. You even have support agents ready to answer your questions 24 hours a day. PCR Testing in Istanbul, Turkey, is possible. Get tested now, and enjoy your next trip!