Turkey is an excellent destination if you are looking for something that mixes traditional architecture with a cosmopolitan lifestyle. One of the attractions you should not miss is the Blue Mosque, an incredible Ottoman-era Imperial Mosque in Istanbul. The gorgeous Hagia Sophia and other places, such as the Mausoleo Ataturk and Kleopatra Beach, are just as impressive.
If you are planning a vacation to Turkey, you must consider the most recent Turkey COVID Entry Requirements. Continue reading to learn more.
Please note: International arrivals (including Turkish Citizens or non-nationals of Turkey) are not required to complete the Turkey Public Health Passenger Locator Form anymore.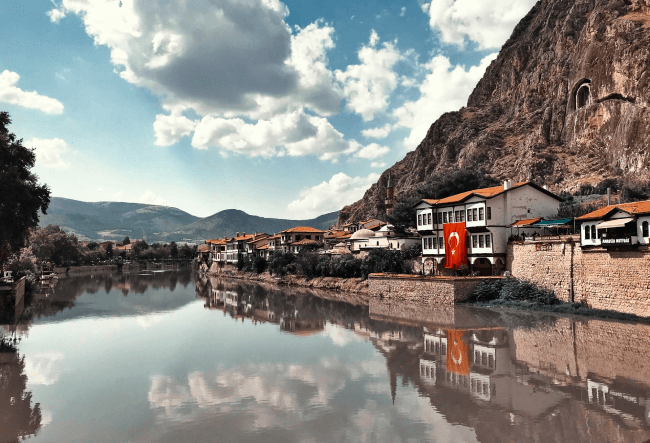 The Turkey Passenger Locator Form was created amidst the COVID-19 pandemic by Turkish Immigration Authorities, to ensure safe travel within the country and to stop the spread of the COVID-19 virus.
What are the current COVID-19 entry requirements for Turkey?
COVID-19 in Turkey restrictions were lifted in Turkey on June 1st, 2022. Therefore, passengers arriving in Turkey do not need to present evidence of their vaccination status or PCR test results. However, as information can change rapidly, we advise you to check for the latest Turkey travel updates or our days before your scheduled trip.
COVID-19 vaccination requirements
COVID-19 vaccination certificates are not mandatory to enter Turkey, and you are eligible to enter regardless of your vaccination status. Since information may change quickly, we advise you to follow up on the latest Turkey travel updates by contacting your local embassy.
We do recommend getting travel insurance or medical insurance before your trip to Turkey to cover any medical treatment you may need while traveling.
Do I need to take a COVID-19 test before entering Turkey?
COVID-19 tests are not required for entry into the country. There are no longer any pre-departure testing requirements. You will not have to show a negative PCR-test result or antigen test result to enter the country.
Do I have to quarantine to enter Turkey?
Currently, the country has no quarantine restrictions for foreign or national travelers, vaccinated or unvaccinated. However, if you feel any symptoms during your trip, please quarantine at your accommodation and take the appropriate measures.
Which documents are required to visit Turkey?
You do not need to fill out the Turkey Passenger Locator Form to enter Turkey. However, please make sure to apply for a visa if you are eligible.
The Turkish Government now offers a fully online visa system. The Turkey eVisa is an electronic authorization from the government to enter Turkey. It is equivalent to a visa, but no stamp or label is placed in the passport, only the entry and exit stamps on arrival and departure.
You can apply for your Turkish eVisa with iVisa. Simply click the link to apply, check if you need a visa, or chat with our customer service team if you have any questions.
How can I contact you if I have more questions?
You can contact us whenever you need to. Our customer service agents are available 24/7 and will be ready to assist you with any doubts that you may have about the Turkey COVID-19 Entry Requirements or the Turkish eVisa.