Over 100 nationalities can apply for the Turkey eVisa, an official document to enter Turkey available online. There is no need to visit a consulate or embassy to obtain it because you only need an internet connection and a few minutes to complete the application. Still, you may encounter a Turkey eVisa error along the way, which could cause stress before your trip.
The good news is that you have iVisa.com on your side to help you with the digital process. We know you may want to try to do the procedure by yourself. However, you may find a Turkey eVisa error that may waste your time and patience. Explore our Turkey eVisa product page and confirm we have what you need for your next trip to Turkey.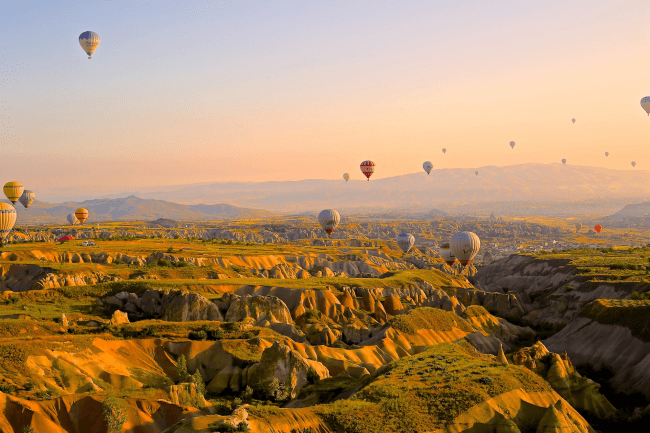 Turkey eVisa Common Errors and FAQs
The purpose of your trip isn't tourism or business
The Turkey eVisa is an electronic visa allowing entry to Turkey only for tourism and business. It shorts stay for these reasons. Some travelers fill out the application stating they want to work or study under this visa, which could be grounds for refusal. Don't let the Turkey eVisa error ruins your plans to visit Turkey soon. Only apply for this electronic visa if you travel for tourism or business.
Applicants didn't attach the supporting documents
Make sure to follow the indications about supporting documents. According to your nationality, you may need to attach to your application a visa or residence permit from the Schengen zone, US, UK, or Ireland. If you don't upload these essential documents to the application, your visa won't have a good resolution. Don't make this Turkey eVisa error as you will need to start a new application and have a bad record on your end.
You made a mistake on your application or are still waiting for it to be processed
After completing the Turkey eVisa application, you can't return to the online form. In other words, if you made a mistake along the way, you can't fix it after applying. We know this situation could be stressful as you will need to start all over again. Therefore, to not have any Turkey eVisa error, you can count on iVisa.com for your digital process. Our customer support team is available 24 hours a day for any inquiries about the online process.
Forget about any Turkey eVisa error with our excellent service. All you need is our expertise for a pleasant trip to Turkey.
Your passport doesn't have the required validity
Your passport must be valid for at least 6 months from your arrival in Turkey. If your passport is expired or doesn't have the correct validity, it could be rejected. Don't lose time and money on this issue.
Don't let this Turkey eVisa error make your planning a nightmare. Trust iVisa.com, and we will check all your documentation before applying for this electronic visa.
Your nationality isn't eligible for the online visa
As mentioned, over 100 nationalities can apply for the Turkey eVisa. Maybe your nationality doesn't belong to this group, which means you must visit a consulate or embassy to get your visa. The good news is that you can use our platform to confirm whether your nationality is eligible for an electronic visa or not. Visit our main page and complete the destination and origin for the most accurate details of what you need for your trip.
What is the process of applying for the Turkey eVisa with iVisa.com?
Applying for the Turkey eVisa with us is simple. Check the documents you should have:
Valid passport: Make sure your passport is valid for a minimum of 6 months after entering Turkey.
A valid email address
A credit or debit card to pay
Visa or residence permit from one of the Schengen Countries, USA, UK, or Ireland (if applicable)
We won't let you make a Turkey eVisa error. We're here to help you with all your travel needs.
iVisa.com Recommends
Turkey is a country full of massive Greco-Roman ruins, and the most impressive is the ancient Pergamum in Bergama. The site was considered one of the most relevant libraries in the world. It could only compare to Alexandria's library. Additionally, it was also home to the medical school run by Galen. Nowadays, you can enjoy the remaining temple seen from across a hilltop. The Acropolis area has a theater cut into the hillside. It provides panoramic views of the countryside.
Explore Patara, a beautiful beach along the Mediterranean coastline. It extends 18 kilometers and offers a quiet spot to spend the summer days. The overall relaxing atmosphere is all you need from the hectic cities in Turkey. Don't miss the chance to spend a day under the sun swimming in the Mediterranean Sea. Behind the sand, you can visit the ruins of Ancient Patara, where you can see a colonnaded street, the parliament of the city, and a theater that could hold up to 5,000 people. Keep exploring more sites in Turkey.