Be ready for your trip to Turkey! For most, entering Turkey requires only a few travel documents, and meeting some health-related regulations. We've compiled this guide to ensure you meet all the vaccine requirements!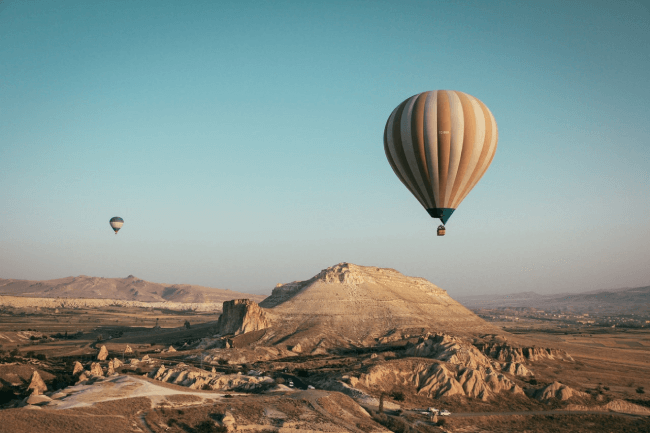 Turkey boasts some of the most amazing tourist sites in the world, including a city that sits on two continents at the same time, making it the ultimate destination to satisfy most travelers' wanderlust.
However, there are some protective measures you will need to take to avoid the spread of COVID-19 during or after your trip to Turkey. Plan ahead and ensure you are properly protected for the duration of your travel plans.
Here is all the detailed information you'll need about vaccines when planning your trip to Turkey. Also, remember to check if you have all the necessary documents using our visa checker tool.
Please note: This is not medical advice, we recommend visiting a qualified medical practitioner before traveling, and getting any vaccinations.
Are vaccinations needed to travel to Turkey?
Like many countries, Turkey has certain regulations and vaccination recommendations in place for travelers visiting the country. According to the CDC website and the World Health Organization, it is recommended to obtain certain vaccine shots against various diseases before entering Turkey.
Ensuring your inoculations are up-to-date is a must before any trip. We also advise researching the diseases that are endemic to Turkey before you visit, and checking the government health updates for further information, as the health situation can change on short notice.
Endemic diseases to Turkey
Turkey currently has a few infectious diseases with increased risk for travelers, for which vaccinations might be recommended. This includes hepatitis A, hepatitis B, typhoid, rabies, Bacillus anthracis, meningitis, polio, measles, mumps, and rubella (MMR) as well as Tdap (lockjaw, diphtheria, and pertussis), chickenpox, shingles, pneumonia, and flu.
To enter Turkey, immunization shots for these diseases are recommended before arrival in the country.
COVID-19 regulations Turkey
All COVID-19 travel restrictions have been lifted by Turkish officials, meaning you will not need a COVID-19 test to enter Turkey, nor do you need to undergo quarantine, unless you display COVID-19 symptoms. However, we advise practicing social distancing and taking the standard necessary measures to stay safe, especially in urban areas.
Covid-19 vaccination certificate
COVID-19 vaccination certificates are not mandatory for those entering Turkey at this time, as the viral infection was downgraded from pandemic status to endemic status in the country.
However, it is highly recommended that those planning to travel to Turkey ensure they had two doses of the COVID-19 vaccination, as the requirement can change should the situation in Turkey change. Contact your local embassy for the latest updates on the situation.
Aside from vaccines, there are other health precautions and preparations you may need to take.
It's always best to be prepared for emergencies and medical needs, especially if you have chronic illnesses that require specific medications.
Health documents to pack
Health insurance card (your regular plan or supplemental travel health insurance plan) and copies of claim forms.
Copies of prescriptions, including generic names for your medication.
Contact card containing the street addresses, phone numbers, and e-mail addresses of your family member or close contacts back home, health care provider(s) at home, lodging in Turkey, hospitals and emergency services in Turkey, and your relevant embassy or consulate in Turkey.
After your trip to Turkey
Once you return home after your trip, monitor your health. If you are not feeling well, avoid contact with too many people until you have been cleared of any infectious disease. Remember to reveal the details of your trip to Turkey, including any transit stops and activities. Also, disclose if you were bitten or scratched by an animal while traveling.
Questions about traveling to Turkey?
For further information on which travel documents you need to enter Turkey, use our visa checker. Alternatively, contact our expert customer service team online or via email at [email protected].