Turkey is a very popular destination among US citizens. The good news is that they can easily visit the country by getting a Turkey e visa. To obtain this mandatory document, American citizens need a valid passport and they'll be good to go.
Below we'll detail the step-by-step process American passport holders need to follow to obtain a valid visa to travel to Turkey.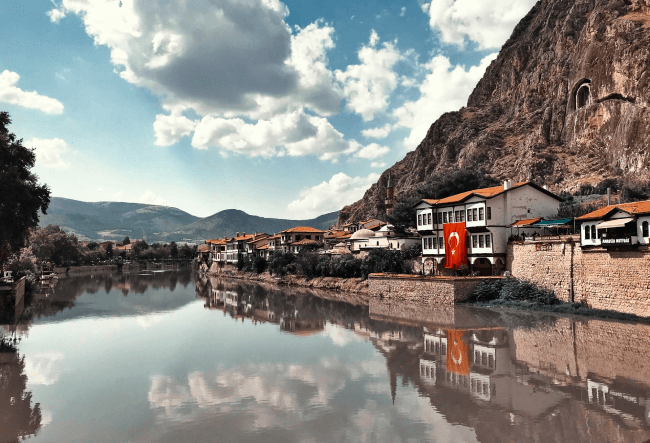 What is a Turkey visa for US citizens?
The Turkey e visa is a travel authorization document adequate for tourism and short business trips. It is similar to a paper visa, with the difference that it is electronically issued. Electronic visa applications can be created for an individual, for a family (minimum of 2 and maximum of 10 people), or for a group (minimum of 10 and maximum of 300 people). When you get a valid visa, you can use it for a total period of 180 days after arrival. It is a multiple entry visa. However, each stay cannot exceed 90 days in Total.
With your American passport, you don't need to get your Turkey e visa for US citizens issued at the Turkish embassy. In other words, you can simply get an e visa to visit Turkey via a sompel online process, once you're ready.
Turkey Entry Requirements for US citizens
Do US citizens need a visa for Turkey?
Yes, although getting a valid Turkish visa is actually easier than you might be imagining. You won't need to visit a Turkish embassy to get it. All you'll need is a few minutes, an internet connection, your American passport, and a computer or smartphone to fill out your visa application form.
Can I apply for a Turkey visa on arrival for US citizens?
Yes. American passport holders are eligible to apply for a visa on arrival. However, it's far more convenient to apply for an e visa than for a visa on arrival. Travelers who wish to get a visa on arrival will need to stand in line at the airport and pay the visa fee in cash.
To save time and hassle, American citizens are advised to get a Turkey e visa online before their trip. This way they can expedite their transit through the border.
What are the US citizens e visa requirements for Turkey?
Turkish authorities require that American citizens traveling to the country have a valid passport, sufficient funds to afford their trip, and a valid reason to visit Turkey for business or tourism. Upon arrival, immigration officials might require additional information and documents regarding their stay, like proof of accommodation or an invitation letter, depending on the reason for the trip.
What documents do a US citizen need to obtain a Turkey visa?
The list of items you'll need to apply for the e visa are the following:
Your passport with an expiration date of at least 6 months from the date you intend to enter Turkey.
A passport scan.
A valid email address.
Supporting documents (if required). For example, if you're a foreign citizen with a U.S. passport, you must also show your Residence ID.
Credit/Debit card for paying the visa fees.
We recommend that you have these documents handy by the time you fill out your Turkey e visa application form. It's important that all the personal details in your visa application form match with the details in your supporting documents. If you decide to use a visa service, like the one offered by iVisa.com, a team of experts will double-check your information before processing it. This way we avoid errors and setbacks in your visa application process.
How much is a visa to Turkey for US citizens?
The cost of your Turkey visa will depend on how fast you want to receive it. The faster you want to get it, the more you will have to pay.
We offer three processing speeds that should adapt to all your needs:
Standard Processing: With this option, you will get your Turkey e visa in

24 hours

. It will cost

USD 80.00

.
Rush Processing: Select this option if you are in a bit of a rush to get your e visa to enter Turkey in

4 hours

. It costs

USD 102.00

Super Rush Processing: This is our fastest option. You'll receive your Turkey e visa in

30 minutes

for

USD 118.00

.
All our prices include the Turkish government visa fee.
How to get a Turkey visa for US passport holders
We have created a very simple online visa system so US passport holders can get their visa for Turkey in no time.
You'll need to follow three easy steps to complete your Turkey visa application form, and leave the rest of the process to us.
Step one: Fill out your visa application form with your personal information and the details of your trip. Keep your passport, ticket, and hotel booking handy, because the details in your supporting documents need to match exactly the information in your application form. At this point, you'll be able to select the processing time for your document.
Step two: Double-check that all your information is correct. We want to avoid any obstacles with your Turkey e visa application. Once you're confident that everything is good, you can pay the visa fee.
Step three: Upload all your supporting documents and apply for your Turkey e visa. All the scans of your documents need to be legible.
We recommend that you check out our video on how to apply for the Turkey e visa online
After you submit your application, one of our visa experts will carefully review and process it. You'll receive your approved turkey e visa directly in your email. We recommend that you carry a hard copy of this document and present it to the Turkish authorities upon arrival.
How long does it take to get a Turkey visa for US citizens?
Not long. It usually takes 24 hours to receive your e visa for Turkey. However, we offer processing speeds that are as fast as 30 minutes, for those who are in a rush to visit Turkey.
How long can US citizens stay in Turkey?
With this e visa for Turkey, American citizens can stay in the country for a maximum stay of 180 days after arrival. However, to do this, they must leave the country after 90 days and reenter. They will be allowed a second stay of 90 days.
If you wish to extend your stay in the country longer than the allotted time, we recommend you visit the Turkish immigration department to process a residence permit.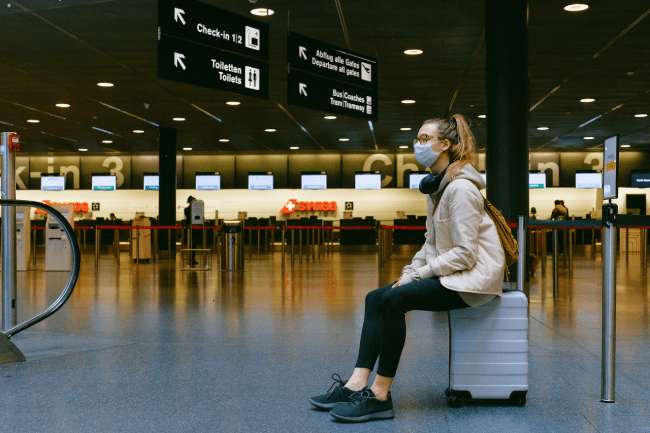 Covid-19 Requirements to visit Turkey
Vaccine
COVID-19 vaccination certificates are not mandatory to enter Turkey. However, travelers must meet one of the following requirements in order to visit this country:
Proof of vaccination: vaccines approved by the WHO are accepted in Turkey. Travelers are considered vaccinated if all doses of a vaccine against SARS-Cov-2 have been administered for at least two weeks before traveling.
Proof of recovery within the last 6 months starting from the 28th day of the first PCR positive test result.
Proof of testing. Check below for more details about COVID-19 testing requirements to enter Turkey.
Covid-19 Testing
Travelers are required to get a COVID-19 test before arriving in the country. If they choose to get a PCR test, it cannot be older than 72 hours before arrival. They can also choose to get an antigen test within 48 from arrival.
COVID test exemptions: Children under 12 and travelers with proof of vaccination/recovery.
Quarantine and health insurance
There are no quarantine requirements to visit Turkey, as long as the passenger is not displaying COVID-19 symptoms. If this is the case, they'll be asked to get a fresh PCR test on arrival and quarantined at the airport for two hours, while they wait for their test result. If the test comes back positive, they'll be taken to a hospital for treatment.
Carrying health insurance is not mandatory, but it is highly recommended.
Health declaration form
It's compulsory for all incoming travelers, regardless of their country of origin, to process a health declaration form before their trip. They will need to present this document to the Turkish authorities upon arrival, along with their e visa.
It's called the Turkey Passenger Locator Form, and you can add it to your Turkey e visa application process if you choose to use iVisa.com services. It has the same processing options:
Standard Processing:

24 hours

-

USD 24.00

Rush Processing:

4 hours

-

USD 42.00

Super Rush Processing:

30 minutes

-

USD 72.00
EMed Self Testing Kit
To return to the US you'll need to take a COVID-19 test the day before your entry date. Don't waste time looking for a test lab in Turkey. Simplify travel with the purchase of an eMed test kit. Order yours now and pack it in your luggage. Then follow the Certified Guide's online instructions to take the mandatory test 24 hours before your journey back to the US.
Applying with iVisa.com
We have been processing visas for years and take pride in offering a fully online service that is fast, secure, and easy to use. You don't have to worry about where to find the necessary information about your trip to Turkey, because we offer you everything you need to know.
Our world-class servers keep your information safe and our outstanding team of travel experts offers you all the help you need to get your e visa.
But you don't have to take our word for it. We recommend that you check our review section to make sure we're the right match for you.
Where can I get more information about the Turkey e visa?
To learn more about the Turkey e visa for US Citizens, contact our customer service agents. This service is available at any time at no charge. It can also be useful while applying so that you're guided through the entire process!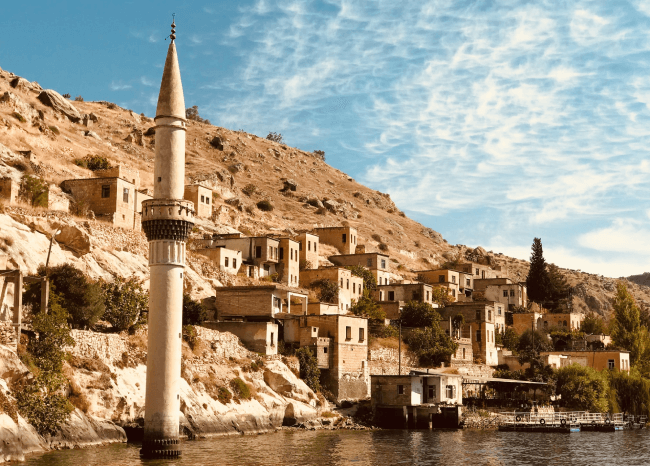 About Turkey
Turkey is one of the top destinations in the world boasting millions of visitors every year. Whether you're visiting for tourism or business, you're bound to fall in love with this amazing country.
Its unique geographic location, lying partly in Asia and partly in Europe, has had a great influence on its history and culture. Here, we'll name just a few of the reasons to visit Turkey.
It's a feast for your senses
We cannot pinpoint exactly why, but nothing says more (or maybe better!) about a country than its cuisine. Turkey's delectable delicacies – which range from dining on a Mediterranean harbor to a pension breakfast made with fresh ingredients from the kitchen garden - are an open door to Turkish culture. The Turks are family-oriented, which means that getting together to enjoy food is a time-honored tradition.
Get ready to enjoy olive-oil-slathered Aegean veggies, spicy Anatolian kebabs, and meals from throughout Turkey. And remember that eating means expanding your awareness of Turkey.
The history here is like nowhere else
Turkey has more than its fair share of world-famous ruins and monuments, from the ancient harbor city of Ephesus (Efes) to the soaring Byzantine dome of Aya Sofya. Many great empires have left their mark in this stunning country, which was once a mandatory stop on the Silk Road. The Romans, Byzantines, and Ottomans are just a few of them.
We invite you to explore their rich history spread throughout the country.
Great outdoors full of adventure
Turkey's varied landscapes, ranging from Aegean olive fields to the eastern plains, create a poetic backdrop for the country's numerous historic ruins. The splendid Mediterranean coastline, Cappadocia's otherworldly fairy chimney rock formations and wavy valleys, the alpine pastures of the Kaçkar Mountains, and golden beaches present some of the country's most spectacular views. In these varied landscapes, visitors can practice diving, windsurfing, rafting, paragliding, hot-air ballooning, trekking, and hiking.
Unless you just want to lay back and relax, which is also an option for those looking to wind down. All in all, Turkey is a marvelous destination worthy of any bucket list.