Planning a trip to Turkey shouldn't be a nightmare if you're a U.S. Citizen, as there aren't many things required in your case. If you're wondering if you need a Turkey Visa for U.S. Citizens to visit this country, then you'll be happy to know that you don't! What you need is an eVisa. Thanks to iVisa.com, you can easily know what are the cost and requirements needed to get this document quickly and easily.
Applying for a visa might be complicated, but that's not the case if you need an eVisa, as everything's done electronically. If you want to see how to obtain a Turkey eVisa, keep reading the information below. You'll also learn what items related to the COVID-19 are necessary.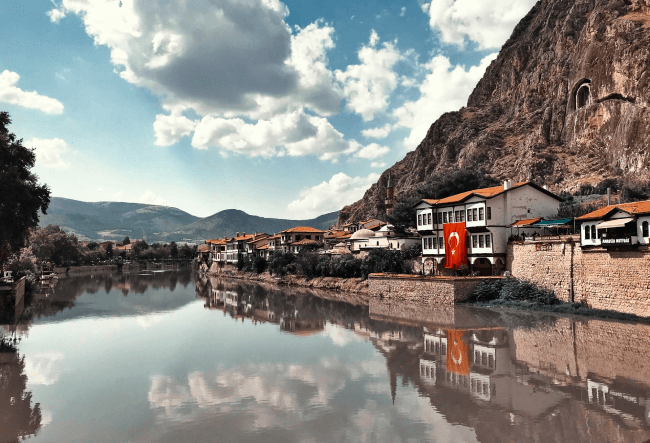 Frequently Asked Questions
What is a Turkey eVisa and what other items do I need to enter this country?
The Turkey eVisa is a travel authorization document adequate for tourism and short business trips. It is similar to a paper visa, with the difference that it is electronically issued.E-Visa applications can be created for an individual, for a family (minimum of 2 and maximum of 10 people) or for a group (minimum of 10 and maximum of 300 people). When you get an e-visa, it's valid for a total period of 180 days after arrival and you will obtain a Multiple Entry right. However, your stay cannot exceed 90 days in Total.
With your U.S. passport, you don't need a Turkey Visa for U.S. Citizens issued at the embassy. In other words, you can simply take the eVisa and visit Turkey once you're ready.
As for the list of items you need to apply for the eVisa, they're the following:
Your passport with an expiration date of at least 6 months from the date you intend to enter Turkey.
A passport scan
A valid email address.
Supporting documents (if required), which means that, if you're a foreign citizen with a U.S. passport, you must also show your Residence ID.
Credit/Debit card for payments.
Are there any COVID-19 travel requirements I should know about?
In addition to the e-Visa, you must also fill in a health declaration document as part of the Turkish government's effort to limit the dangers linked to coronavirus. This health declaration is known as the Turkey Passenger Locator Form.
You can find both documents through our simple application forms, so you don't have to search on other websites if they offer the passenger locator form or not.
It's not obligatory to have a COVID-19 vaccination to enter Turkey, but it's advisable to have at least a negative PCR COVID-19 test (taken not more than 72 hours before arriving in the country). Please remember that what's mandatory here is to have a Yellow Fever Vaccine if you're coming from a country with a high risk of this fever.
It is also necessary to quarantine for 14 days if you have been in the following countries during the last ten days before your arrival:
Brazil
South Africa
India
Nepal
Sri Lanka
Keep in mind that this quarantine can be decreased to 10 days if you take a PCR test and test negative or if you've been vaccinated.
How much does Turkey eVisa cost?
Forget about going to the embassy and wasting time in vain! You're just one click away from getting your Turkey eVisa in just a few minutes, or a few hours at most depending on how much you can pay.
The faster you want your eVisa, the more you have to pay, but even so, the price is still decent for all the work you save. These are the options we offer:
Standard Processing:

24 hours

-

USD 76.00

Rush Processing:

4 hours

-

USD 96.00

Super Rush:

30 minutes

-

USD 116.00
As for the Passenger Locator Form, it has the same processing options
Standard Processing:

24 hours

-

USD 20.00

Rush Processing:

2 hours

-

USD 35.00

Super Rush:

15 minutes

-

USD 60.00
Is iVisa.com a safe website?
You don't have to worry about your information being leaked with our services because we've been issuing eVisas and other similar documents for more than 5 years! We utilize the most secure software that keeps your information under control, plus, our fees are transparent and you can feel safe when paying for our services.
Where do I get more information?
In case you have more questions about the Turkey Visa for U.S. Citizens or the Turkey eVisa, then contact our customer service agents. This service is available at any time at no charge. It can also be useful while applying so that you're guided through the entire process!
Don't let a delay in getting an eVisa ruin your travel plans! eVisas are a lot easier to get and we can help you with that, so let us assist you to make your travel dreams come true!
iVisa.com Recommends
Turkey is a popular destination containing parts of Eastern Europe and Western Asia. That's why it is commonly confused with a European country and at the same time with an Asian country because it has the best of both (geographically speaking).
Why does it have the best of both continents? Because it has a strong cultural connection related to the ancient Greek empire, as well as influences from the Roman, Byzantine, and Ottoman empires. That makes this country a hidden treasure with many buildings related to that time. On the other hand, it has spectacular mountainous landscapes and beautiful beaches that share waters with the Mediterranean Sea.
This country has nothing to envy others in Europe, especially for having a city as cosmopolitan as Istanbul and having powerful buildings such as the Basilica of Hagia Sophia and the huge Blue Mosque.
Without a doubt, Turkey is a paradise, and it is a mandatory stop if you want to know more about "Eurasia". We recommend you get ready for your adventure here, as you won't need too many things to enter if you have an American passport!
---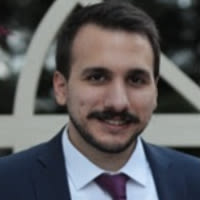 Tayfun Reşat Güngör is the co-author of this article. He is a registered attorney with the Istanbul Bar Association since 2016. He founded Gungor Law and Consultancy and practices in corporate law, immigration law, and criminal law. He also mediates and offers services in English, Turkish, and French.