Are you worried about changes to travel regulations due to the coronavirus pandemic? Well here is good news for you. The Turks and Caicos Islands have lifted their travel ban and introduced the TCI Assured portal as a preventive measure to reduce the risk of coronavirus spread. All visitors including residents are required to obtain the TCI travel authorization certificate to enter Turks and Caicos. If you are looking for a much simpler way to get the travel document, then click here to access iVisa. It is fast, simple, and secure to use.
If you are a citizen of the United States then please read the article completely and visit iVisa.com for more detailed information about entry into the Turks and Caicos Islands.
Note: Since May 1st, 2022, the Turks and Caicos Travel Authorization is no longer necessary to enter the country.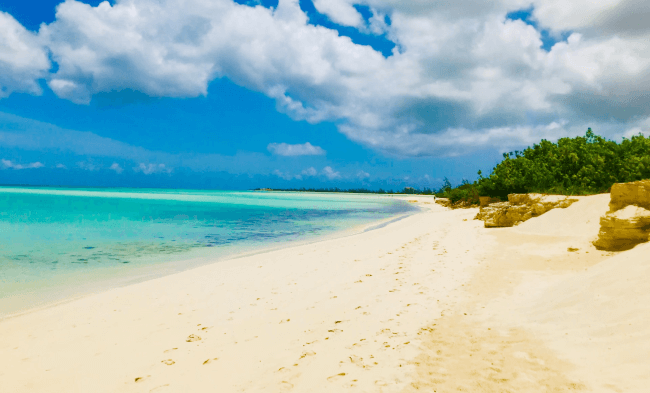 Frequently Asked Questions (FAQs)
What does TCI Assured mean?
The TCIS government has issued a mandatory entry requirement program called "TCI Assured" as a current travel requirement for every traveler due to this ongoing pandemic situation. US visitors planning to enter Turks and Caicos need to have an approved online TCI Assured travel authorization to minimize the risk of the pandemic for every person regardless of age.
Click here get the TCI travel authorization certificate in a much faster and simpler way.
Do I need a COVID-19 vaccine or vaccination certificate to enter Turks and Caicos?
All visitors 18 years of age and over must be fully vaccinated and must fill in the travel declaration.
Accepted vaccines are Moderna, Pfizer, Janssen, AstraZeneca, Covishield, Novavax, Covaxin, Sinopharm, Sinovac.
You are considered vaccinated if all doses of a vaccine against SARS-Cov-2 have been administered for at least two weeks before traveling.
Do citizens of the United States require a visa to enter Turks and Caicos?
No, US citizens do not need a visa to travel to the Turks and Caicos Islands. They should present a valid passport. They can stay for up to 90 days without a visa. But remember they still require the travel authorization to make the flight.
Click here to check your visa eligibility.
Do I need to take a PCR COVID-19 test before visiting Turks and Caicos?
COVID test prior to arrival: There are no testing requirements.
What are the guidelines to be followed upon arrival at the airport?
The guidelines include screening and the temperature checks. It's mandatory that upon arrival all visitors can expect to present a valid passport to a health and immigration officer at the port of entry. It is also required to bring the printed or electronic copies of each traveler's TCI Assured Travel Authorization and the original copy of the negative COVID-19 test result for the health officer. Travelers will also be required to complete and submit to a health officer at the port of entry, a health screening questionnaire, and all visitors must wear masks/face coverings on arrival and to observe the protocols of the particular airlines.
There is a much simpler way to obtain these travel documents through iVisa.com. Click here to get your travel documents.
Will I need to quarantine once I get to Turks and Caicos?
No! Travelers are not required to quarantine on arrival.
How soon before traveling do US citizens need to begin the application for pre-travel authorization?
On the TCI Assured portal, a traveler may begin the application process five days before their arrival in the Turks and Caicos Islands. Each applicant will be provided with a username and password to access the application so that it can be completed in multiple sessions. Once all of the requirements are uploaded, the application can be submitted or reviewed. Then, a TCI Assured sticker will be issued after the information and documents uploaded are verified. For easy access, visit iVisa.com.
What are the processing time and fees with iVisa.com?
You can apply for the travel authorization online either using the government portal which is very time consuming and hard to work with or you can use the services of iVisa.com. It offers three processing options:
Standard Processing Option (

24 hours

-

USD $24.49

): Here you can find the most basic option that allows you to get your documents the most affordable way possible. The price is low but the waiting time is longer.
Rush Processing Option (

4 hours

-

USD $44.49

): This is a much faster option but the price is more expensive than the previous option.
Super Rush Processing Option (

30 minutes

-

USD $74.99

): Here you can find the most expensive and fastest option as it delivers your travel document as soon as possible.
Choose an option that suits your travel plan and click here to start your application.
How do I process my TCI travel authorization certificate with iVisa.com?
The usual process is done through a government website but it can be time-consuming and confusing, which is why iVisa.com has put forward a much simpler process to get your travel documents. It can be completed within minutes. You can complete the process by following these steps:
First, fill out the application form with valid information and choose the processing time which best suits your travel needs.
Second, cross-check the information that you have given and complete the payment of the application fee through credit/debit card.
Third, upload a copy of your passport and other required documents if necessary. Finally, press submit to get your travel document online within the chosen processing time.
What information is needed to process TCI travel authorization?
Citizens of the United States who want to enter the Turks and Caicos Islands will find that travel documents can be processed online with iVisa.com. Click here to upload your necessary documents. You need to provide some additional information to get your travel document like:
A scan of your valid passport: we need a scanned copy of your passport to get all your details for completing the process.
Your email address: Your travel document will be sent to your email address.
Method of payment: You can pay the application through credit/debit card.
Are the services of iVisa.com safe to use?
Yes, you can trust the services of iVisa.com. Everything is carried out with the latest technology and your data is encrypted and stored safely. iVisa.com offers valid services to its clients and you check the comment section for feedback.
How do I find more information about TCI Travel Authorization?
In order to get more information, click here, and soon one of our customer support team will contact you to resolve the issue. We are available 24/7 at your service.
Start your application here.