Nowadays the majority of news is related to COVID-19. The pandemic has taken over almost every aspect of life. Even the travel industry is affected by it and there are a lot of changes and regulations happening due to COVID-19. This article will discuss one such regulation that has been imposed by the authorities of Turks and Caicos.
Turks and Caicos have lifted the travel ban and reopened its borders but as per the new norms of the government, visitors are required to submit a negative COVID-19 PCR test result to ensure their entry into Turks and Caicos. If you are worried about all the formalities regarding obtaining a travel document and locating a PCR test, then leave that to iVisa.com for fast, easy, and secure travel document processing services.
If you are planning a trip to Turks and Caicos, then please read the complete article for more information.
Note: Since May 1st, 2022, the Turks and Caicos Travel Authorization is no longer necessary to enter the country.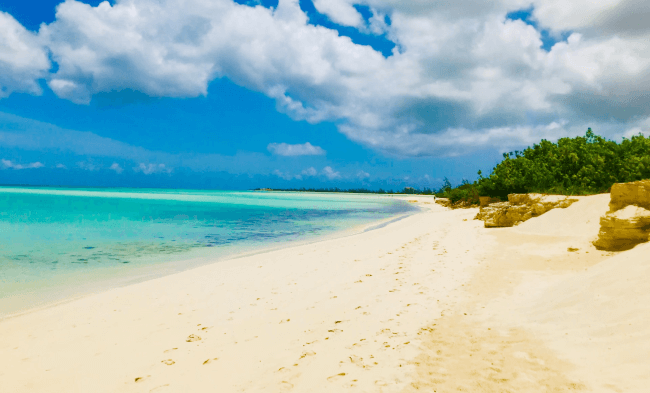 Frequently Asked Questions (FAQs)
Why do we need a COVID-19 test?
Turks and Caicos reopened its borders by implementing certain regulations like TCI assurance. Thus all incoming visitors except children under 2 years of age must obtain a negative COVID-19 PCR nasal swab test within 72 hours of your arrival date. A negative COVID-19 PCR test is required to obtain a TCI travel authorization to enter Turks and Caicos. If you don't have these documents you will not be able to make the trip. iVisa.com provides a fast and easy solution to process these documents.
Do I need a COVID-19 vaccine or vaccination certificate to enter Turks and Caicos?
All visitors 18 years of age and over must be fully vaccinated and must fill in the travel declaration.
Accepted vaccines are Moderna, Pfizer, Janssen, AstraZeneca, Covishield, Novavax, Covaxin, Sinopharm, Sinovac.
You are considered vaccinated if all doses of a vaccine against SARS-Cov-2 have been administered for at least two weeks before traveling.
What are the requirements for the Turks and Caicos COVID-19 test?
A negative COVID-19 PCR test is one of the mandatory documents to obtain the TCI travel authorization. The requirements of the test are as follows:
COVID test prior to arrival: There are no testing requirements.
To find the nearest accredited laboratory for the COVID-19 PCR test, click here.
Will I need to quarantine once I get to Turks and Caicos?
No! Travelers are not required to quarantine on arrival.
Do I need a visa to enter the Turks and Caicos Islands?
The visa requirement usually depends upon your country of origin and passport. Holders of a valid USA, Canada, or UK resident or tourist visa or passport do not need a Turks and Caicos visa. Some other countries also enjoy visa-exempt status with Turks and Caicos. To check your visa eligibility for Turks and Caicos, you can use the Visa Eligibility Checker tool on iVisa.com's webpage. It is easy, fast, and secure to use. Just enter your country of origin and destination and click submit to get the results.
What is the processing time and pricing of iVisa.com services?
Here we will give a general idea about the processing times and pricing of iVisa.com services. There are three options from which you can choose:
Standard (

24 hours

-

USD 34.49

): Here the cost is low but the waiting time is long. If your budget is tight then choose this option. You can save some money at the expense of time.
Rush (

4 hours

-

USD 67.99

): The price and waiting times are just right. Here the processing time is faster than the previous option but it's also slightly more expensive.
Super Rush (

30 minutes

-

USD 104.99

): As the name suggests it is a better version of Rush which is much faster and more expensive. It is the fastest option available if you are in a rush.
How to apply for a travel document with iVisa.com?
iVisa.com is very simple and easy to use. Just follow these steps to obtain your travel document:
First: Fill out the application form. It consists of biographical questions. Give relevant and valid answers to the questions.
Second: Just relook the given information and confirm everything is valid and accurate. Choose your processing time.
Third: Upload a digital copy of your passport and complete the registration by paying the application fee online through a debit/credit card.
You will get the document according to the processing time that you have selected.
Can the services of iVisa.com be trusted?
Yes, the services of iVisa.com are trusted by thousands of satisfied clients. It is safe and secure to utilize the services of iVisa.com. Click here to see the remarks left by our clients.
Where to look for more information?
If you need more information or have any travel-related inquiries, then please visit iVisa.com for more detailed information. Click here for personal assistance and one of our customer service team will contact you by phone or chat. You can also drop us an email to [email protected] to find solutions to your problems.
Start your trip to Turks and Caicos with iVisa.com.