The unlocking process has started and every sector is reopening after the impact of COVID-19- even the travel industry is also resuming its functions to the new normal but with some newly added regulations. If you are planning a trip to Turks and Caicos, then you need to read this article. Turks and Caicos authorities have made some regulations that require the traveler to submit documents like proof of travel insurance with COVID-19 cover to enter the borders. Document processing can be done quickly and effortlessly through iVisa.com.
All visitors are required to submit proof of COVID-19 insurance to enter Turks and Caicos along with other documents. If you are looking for a faster means to get these documents then visit iVisa.com. For more information on Turks and Caicos COVD-19 insurance, read on.
Note: Since May 1st, 2022, the Turks and Caicos Travel Authorization is no longer necessary to enter the country.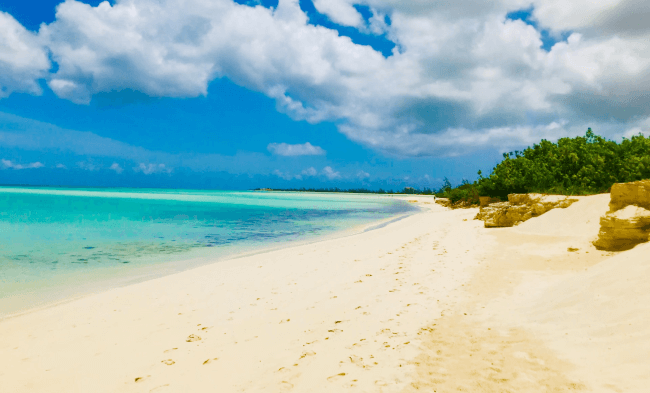 Frequently Asked Questions (FAQs)
What are Turks and Caicos COVID-19 insurance?
In Turks and Caicos, the flight ban has been lifted and the airports are now open. The government has launched TCI Assured, an online portal that requires international visitors to submit some documents and among them is an Insurance which covers COVID-19 medical costs and full hospitalization, doctors' visits, prescriptions, and air ambulance. This COVID-19 insurance is required to cover all your medical expenses due to COVID-19 while in Turks and Caicos.
Click here to easily process the documents required for your travel.
Do I need a COVID-19 vaccine or vaccination certificate to enter Turks and Caicos?
All visitors 18 years of age and over must be fully vaccinated and must fill in the travel declaration.
Accepted vaccines are Moderna, Pfizer, Janssen, AstraZeneca, Covishield, Novavax, Covaxin, Sinopharm, Sinovac.
You are considered vaccinated if all doses of a vaccine against SARS-Cov-2 have been administered for at least two weeks before traveling.
Is it necessary to obtain COVID-19 insurance to enter Turks and Caicos?
Yes, as per the new norms of the Turks and Caicos authorities all visitors are required to submit proof of travel/medical insurance that covers all their COVID-19 medical expenses. It is a precautionary action to safeguard your stay in Turks and Caicos. If you are confused about choosing COVID-19 insurance, leave that to iVisa.com.
You can effortlessly make your trip with the help of iVisa.com.
Do I need a Visa to enter Turks and Caicos?
The visa requirement is based on your country of origin. If you are a citizen of the visa-exempt country then you don't need a visa to enter Turks and Caicos. Use the Visa Eligibility Checker Tool on iVisa.com to see whether you need a visa to enter Turks and Caicos. It is fast, simple, and easy to use. Just enter your country of origin and your destination. Soon you will get the result.
What are the documents required?
To obtain COVID-19 insurance and travel authorization, you need to submit a copy of your valid passport. It can all be done online with iVisa.com. Just upload a digital copy of your passport online..
Do I need to take a PCR COVID-19 test before visiting Turks and Caicos?
COVID test prior to arrival: There are no testing requirements.
How far in advance do I need to submit the documents to enter the Turks and Caicos border?
All documents should be submitted before your arrival to obtain the travel authorization. You will require a negative COVID-19 test that is taken within 72 hours of your arrival and medical insurance that covers all potential COVID-19 medical costs including full hospitalization, doctors' visits, prescriptions, and air ambulance. Documents should be submitted pre-arrival or else you won't be able to make your trip.
Will I need to quarantine once I get to Turks and Caicos?
No! Travelers are not required to quarantine on arrival.
Can I know the pricing and processing time required to get the documents?
You can obtain the documents online by visiting the government website, but it will be difficult and time-consuming. Instead, you can use the services of [iVisa.com] which is fast and efficient. iVisa.com provides three processing options which you can choose according to your need:
Standard (

24 hours

-

USD $24.49

): This option is the most basic type provided by iVisa.com. The processing time will be moderate and the pricing for getting the documents is low. If you are in no hurry then you can choose this option.
Rush (

4 hours

-

USD $44.49

): This is a mid-range option that is better than the previous one. Here the price is higher but the processing time is low. In short, you will get your documents at a faster rate than the standard option but at a higher price.
Super Rush (

30 minutes

-

USD $74.99

): If you are in a hurry to get the documents then this is the option for you. Here, you get the fastest delivery of documents but it is expensive.
How to apply for COVID-19 Insurance?
Everything is simple and easy with iVisa.com. Just have to follow these few steps to complete your registration:
First: Fill out the application form with relevant information such as your biographical information.
Second: Just verify and double-check the information given and select a processing plan according to your need.
Third: Upload the required documents online through iVisa.com. Documents required can vary according to your country of origin.
Submit the online application by completing the payment for application fees according to your selected plan.
Is the service of iVisa.com safe for use?
Yes, the services of iVisa.com are safe and secure to the core. We use the latest technology and our team is equipped to deal with any type of situation. Your privacy is our priority thus we can ensure the safety of your data. The services of iVisa.com are fast, easy, and secure to use. Click here to see the testimonials.
Need more information regarding the travel to Turks and Caicos?
If you still have some queries that are not answered here then you can visit the iVisa.com website for more detailed information. In need of further personal assistance then click here and our team will contact you. You can also reach out to us through [email protected]
Start your application with iVisa.com here.