Before traveling to Uganda, you need to apply for an Uganda Tourist eVisa. This document allows you entry into the country and travel within Uganda. It is required for holidays, tourism, family visits, or medical purposes.
Uganda Tourist eVisa error - When applying for an Uganda Tourist eVisa, make sure that you enter all of the information correctly before submitting it. If your application is not complete, the border agents will reject your application as fake, and you will not be allowed entry into the country. Therefore, we recommend reading the Uganda Tourist eVisa information before applying by yourself.
That's why iVisa.com is always trying to make travel documents easier to get. We've made our application process super simple, and we offer the best prices around. You should be planning your trip, not trying to figure out how to get your e-visa.
Uganda Tourist eVisa error - Learn more about the Uganda Tourist eVisa in our FAQs.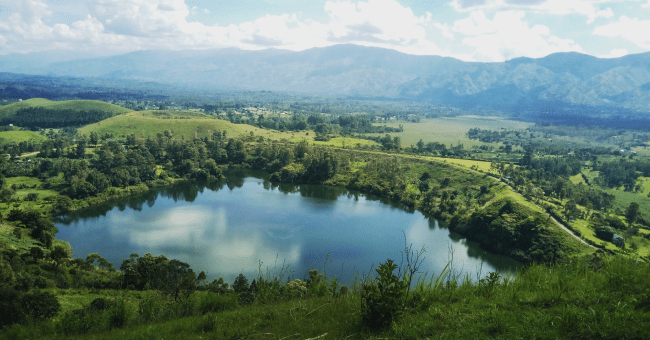 Uganda Tourist eVisa form Common Errors and FAQs
The Uganda Tourist eVisa guarantees my admission to the country
You may not be allowed to enter a country even if you have been granted an Uganda Tourist eVisa. Biometric data are required for final approval at the selected point of entry. If your passport is invalid, you will not be allowed into the country. On the other hand, you may have made a mistake and didn't know it.
Uganda Tourist eVisa error - When you try to apply for your own, there is always a possibility of a human error
Traveling with the e-Visa printed
It is not required, but it is recommended. The Uganda Tourist eVisa will be linked electronically to your passport. You may also use the barcode on your e-Visa approval to access your application at the point of entry.
Uganda Tourist eVisa error - Sometimes, it is better to have the Uganda Tourist eVisa printed and on an electronic device, just in case.
Trying to save money by not having an expert help
Perhaps you speak another language, and you don't understand the official webpage where you can apply for your Uganda Tourist eVisa. Sometimes, the government pages are only in their language, and you could make a mistake that will cost you time, money, and maybe your trip.
Uganda Tourist eVisa error - It is better to confide in the experts regarding your travel documents.
Making a mistake on your Uganda Tourist eVisa
Mistakes happen all the time. So before you submit your electronic visa application documents, make sure you do your research, so you don't forget anything and travel without any problem.
Uganda Tourist eVisa error… This kind of mistake can be avoided by working with an expert.
At iVisa.com, we understand the needs of travelers, and we can help you save time and money. You don't have to waste valuable time when you can take care of all your travel documents through us.
Our customer support team is ready to help anytime needed. If you have questions about the application process, we'll answer them. If you need help with anything related to your account, we're at the ready.
Uganda Tourist eVisa error - iVisa.com is the best option for you.
What is the process of applying for the Uganda Tourist eVisa with iVisa.com?
We have made the application process as simple as possible. Just scan and upload the required documents, and you're done!
Passport information page, with at least six months validity.
Currently taken passport photograph.
Your email address.
Payment method, credit or debit cards.
Uganda Tourist eVisa error - You can submit these documents electronically.
iVisa.com Recommends
If you're looking for an exciting destination, try Ziwa Rhino and Wildlife Ranch. This reserve is one of the better places to see rhinos in Africa. Around the 1970s, a private entity bought thousands of hectares in central Uganda and returned some endangered animals there.
The fate of these rhinos began when they were brought from the Nairobi National Park in Kenya. As time passed, more and more rhinos arrived from different places like Disney World's Animal Kingdom in Orlando, Florida. Nowadays, there are 36 rhinos, and they hope to begin reintroducing them into Uganda's national parks.
It's not a 100% wild environment, but it's quite cool because you can walk through and see huge specimens of adult rhinos. In few places in the world you can see a herd of six or eight rhinos grazing in front of you.
This destination is one of the best ones in the country, you will not regret any minute of this exciting trip. You should travel here with your family, friends or partner. Don't forget you camera tu gather the best memories to share with others.